The 5 most popular summer hairstyles, according to Pinterest
All you need is a hair elastic and a few kirby grips...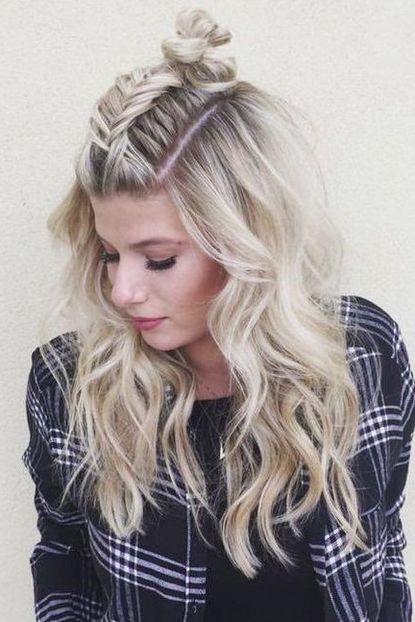 All you need is a hair elastic and a few kirby grips...
Heat and hair. It's love/hate relationship. We use it to give us the most beautiful, bountiful curls yet it also has the power to make our hair sit flat on our head or frizz up like the Bride of Frankenstein. Which is exactly why hairstyles are so much more important during the summer.
Enter Pinterest who have pulled together their very own inspiration board of the top 5 most pinned summer hairstyles to help you combat all of the hair issues that come with a bit of heat.
The best part? Everyone is covered, whether you have a cute LOB, the magical mid-length crop or locks so long they'd give Sarah Jessica Parker a run for her money. And most of them only require a hair elastic and a few kirby grips, so you can forget about carrying around a huge tote bag with every hair tool and product you might need when it comes to something intricate.
If you like to wear your hair down but battle with annoying fly-aways, try one of the half up hairstyles - complete with braided top knot or twisted bun.
If you're a fan of top knots but want to add a bit more detail, try the Tuxedo bun (you know, the classier top knot that has a braid leading up the back of it to meet the bun).
On the hunt for the perfect shampoo? Our sister site Powder knows which ones work
If you don't have a lot of time and prefer a less-is-more approach, add some texture to the typical topknot and make it look like you've spent hours on it.
And if the heat causes your hair to be completely out of control, weave it into an ethereal looking halo braid, because fly-aways actually add to the charm of this style.
So there you have it, summer hair all wrapped up!
Celebrity news, beauty, fashion advice, and fascinating features, delivered straight to your inbox!