This is exactly how to use a vibrator for intense pleasure, according to two sex experts
You asked, we answered.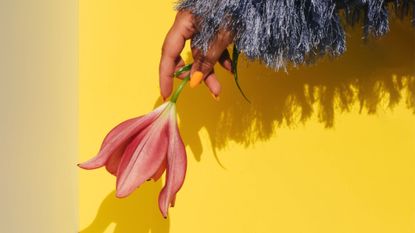 (Image credit: Getty Images)
If you've read our guides to the best vibrators, including the best rabbit vibrators, best wand vibrators, and best bullet vibrators, then you'll know that the much-loved sex toys can pack a punch in the orgasm department. That said - knowing how to use a vibrator can feel overwhelming if you've never used one before.
Are you meant to insert them? How do you know which size or intensity to go for? And how long does the battery life actually last?
All good questions - which is why we've quizzed two top sex pros for their take. But before that, if you're on the fence about investing in a sex toy, know that they're only getting more popular. One 2022 survey found that 82% of women in the US own a sex toy, with figures from The Natural Love Company showing a 375% increase in sales of clitoral suction sex toys last year.
Here, love, sex and relationship expert Julia Kotziamani and sex and relationship therapist Ness Cooper break it down for you. Don't miss our guides to the different types of vibrator plus the best vibrators on Amazon, while you're here.
This is exactly how to use a vibrator, according to top sex experts
What is a vibrator?
First things first: a breakdown of what the toy actually is, as there are loads of different types of vibrator. "The term vibrator covers a range of different sex toys and massagers which are designed to mechanically stimulate our bodies in a variety of ways," explains Kotziamani.
Some are designed for internal use - that is, to be designed to be inserted into the vagina or anus, some are shaped to give specific G spot or prostate stimulation, and some are designed for use externally (think stimulation of the clitoris or other erogenous zones). "Good toys for clitoral stimulation include bullet vibrators, wand massagers, and suction devices," she continues.
Of course, some can be used for both - we're looking at you, rabbit vibrators - with dual function increasingly a priority for those after cost-effective options, too.
Wondering how they're powered? Well, it'll depend on the type you buy. "They can be powered by batteries, rechargeable, solo-powered, mains powered, and even hand-cranked," explains Cooper. "The most common vibrator on sale now are rechargeable vibrators as more people move towards sustainability and eco-friendly sex tech." (Read our guide to the best sustainable sex toys, here).
They work by using internal moving motors that vibrate and massage your body, heightening nerve endings, promoting blood flow, and turning the body on.
When were vibrators invented?
While we don't definitively know when vibrators were invented, there have been some amazing myths over time, shares Cooper. "One suggested that vibrators were invented by Victorian doctors to treat women suffering from hysteria, which we now know isn't true," she continues.
While some vibrators have been created and marketed as medical devices, often to get around advertising restrictions, it's likely they weren't invented solely with this aim in mind. "Sex toys were openly advertised for male sexual dysfunction way before enjoyment," Cooper adds.
Come the '90s and Sex and The City made wand vibrators a mainstay thanks to Samantha's enthusiasm for the toy.
How to use a vibrator: your guide
1. Check the instructions
Now you know what a vibrator is, let our experts explain how to use one. Cooper reckons that a good starting point is checking the instructions. "This is helpful as some vibrators will have different buttons, functions, and even set-up requirements," she shares.
Do note: many vibes also can arrive in travel lock mode. "Don't return a sex toy in travel lock thinking it's faulty when in, fact, you could've gotten it working by turning that off," warns Cooper.
2. Be prepared
By this, Cooper means to make sure you have a body-safe lubricant on hand. "If a vibrator is made from silicone, then opting for a water based lubricant is important to avoid damage to your sex toy," she shares.
Other vibrator materials such as plastic or metal can allow you the option to use other lubricants such as silicone or oil-base without worry.
Read our guide to the best lubes, here.
3. Start low and slow
So, you've read the instructions and lubed up. Now - it's time to turn your toy on.
Try this: "Start on the lower setting and then move on to using the vibrator over your vulva," she recommends. "Slowly teasing your body awake, explore the vibrator settings and begin to find the right type of buzz for you."
Kotziamani agrees, pointing out that it's important not to jump in using a new device directly on very sensitive parts of your body, like your clitoris, without testing the strength and settings first. "Most devices nowadays will have a range of intensities, speeds or motions and it's best to try these in advance on the back or palm of your hand," she recommends. "Then, progress to more sensitive areas when you know what to expect."
4. Don't worry if you need to warm up, first
Another top tip: if the vibrator is of average size or larger, it's normal to need to use a smaller vibrator or fingers to warm up for insertion, reassures Cooper.
"When you're ready to use your vibrator and explore penetration, start with inserting the tip into your vagina," she advises. "Then, work to move its shaft into your body slowly."
As Kotziamani points out, there's no right or wrong way to use a toy. It's all about whatever works for you.
5. Explore with your motions
Depending on the shape of the vibrator, you may find using a thrusting motion, rocking, or twisting motion feels good for you, shares the sex expert.
"Sometimes a particular motion will become your go-to way for using a vibrator, but it's always worth mixing it up and exploring different ways to use your sex toys," advises Cooper. "It could lead to exciting pleasure opportunities."
Ordered a toy and not sure if it's for you? Cooper advises giving it another go. "A pillow under your buttock or abdomen can also help make it more pleasurable and comfortable to use some vibrator shapes," she shares.
Kotzimini agrees, adding: "It's important to remember that not all vibrators are created equal and not all will suit your body." Her advice? "Try out a couple of options to see what suits you best, or go and talk to someone in a shop or who has a great deal of knowledge."
Our guide to the best sex toys will help, too.
6. Remember to wash your toy, too
Last but by no means least, do remember to wash your vibrator after use with your standard antibacterial soap and water.
"If your sex toy isn't waterproof, make sure you wipe it clean rather than submerge it in water," Cooper adds.
Top tips for using a vibrator:
The stronger the vibrator, the more lubricant you will need to reapply to keep the sensations enjoyable.
Using a vibrator over your underwear can change how the vibrations feel, and can make vibrators which feel too much when directly placed on the body feel good.
Read sex toy reviews when picking your sex toy as they can give you a better idea of the functions you may enjoy and extra tips on how to use the vibrator differently.
When using a vibrator even during solo sex and masturbation remember to mix-up the position you're in as this can lead to different sensations.
If your clitoris or vulva starts to feel numb, stop using the vibrator in that area for a moment and apply more lubricant or use a different style of vibrations to wake the nerves up again.
Celebrity news, beauty, fashion advice, and fascinating features, delivered straight to your inbox!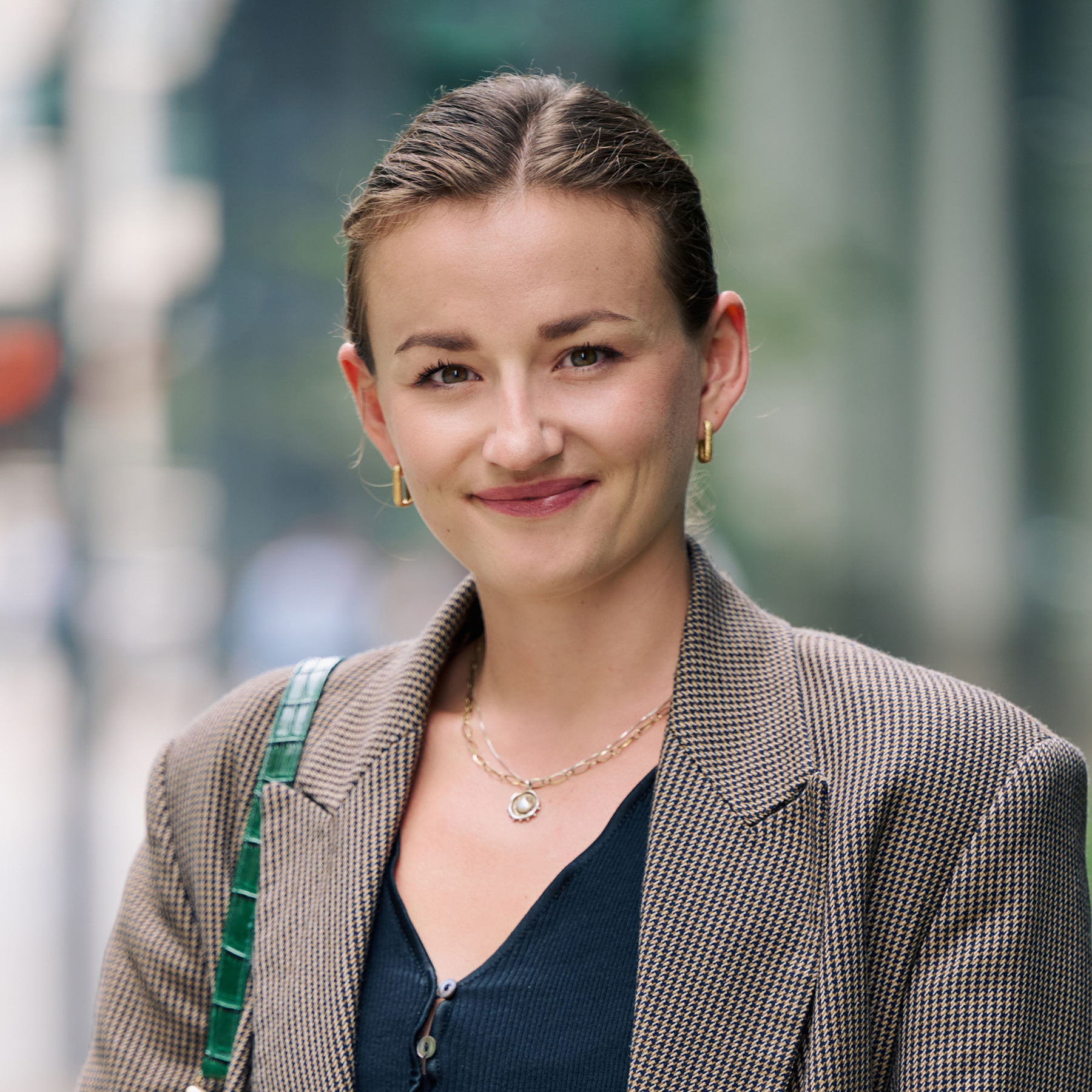 Health, Sustainability and Relationships Editor
Ally Head is Marie Claire UK's Health, Sustainability, and Relationships Editor, eight-time marathoner, and Boston Qualifying runner. Day-to-day, she works across site strategy, features, and e-commerce, reporting on the latest health updates, writing the must-read health and wellness content, and rounding up the genuinely sustainable and squat-proof gym leggings worth *adding to basket*. She regularly hosts panels and presents for things like the MC Sustainability Awards, has an Optimum Nutrition qualification, and saw nine million total impressions on the January 2023 Wellness Issue she oversaw, with health page views up 98% year on year, too. Follow Ally on Instagram for more or get in touch.