As a diehard adidas Ultraboost fan, here's why I was wrong to be sceptical about the new design
Your need-to-knows, if you're thinking about investing.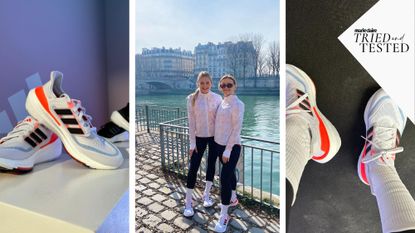 (Image credit: Ally Head)
As a Health Editor and eight times marathoner, one of the questions I get asked the most, without doubt, is which shoes I reckon are the best running trainers.
It's fair to say I've trialled a few in my time - I'm always keen to sweat-test them for you to make sure whatever product you read about here on Marie Claire UK comes personally recommended and with my seal of approval. From the shiny new Nike Invincible 3 to the Allbirds Tree Flyers, I'll always share my honest thoughts on the pros and cons of the shoe, alongside an insight into what sport they're best suited for.
That said, I have a handful of designs on rotation for wear week in, week out - some for recovery runs, some for training runs, and some for races, too.
The Ultraboosts are one of those, and I've tested every single iteration of the shoe since their launch in 2015. Why? Because they've always been next-level comfortable, springy, easy to put on, and stylish enough to wear to work, should you need to.
I even completed a 37 mile ultra marathon in them once. It had been due to snow but instead was bitterly cold. I wore trail shoes for extra grip but risked injury pounding the hard streets of London in shoes designed for muddy offroading. Desperate for my comfiest option to change into, I slipped on my Ultraboosts - case in point, really, that they're a reliably comfortable all-rounder.
The Ultraboost's are adidas' most popular shoe and have a cult-like following for a reason. But the all-important question: could they improve the design? You'll have to keep scrolling to find out.
adidas Ultraboost Light review: "They're a real joy to run in"
You might have guessed from the name that the new adidas Ultraboost Light is - yep - their lightest shoe ever, promising to offer "epic" energy return and a new innovative, lighter material.
A light, all-rounder that promises to be the brand's lightest Ultraboost ever, plus, the female-tailored design offers a narrower heel fit and lower instep curve designed help to reduce heel slip and blisters.
For
Comfortable knit upper
Lightweight
Responsive
Against
White colourway could stain easily
Speaking to adidas Global Category Director Simon Lockett, he shares that the main focus for the new shoe stemmed from the necessity to create an all-rounder shoe that ticked the right boxes for every kind of runner - whether you're training for your first 5km, an avid half marathoner, or a long run kind of person. "Every time we develop a new shoe, we start by reading and watching reviews," he shared with me. "My main aim is to understand what people want - then you start to break down what the key requirements are not just in an Ultraboost, but in any shoe."
And so the Ultraboost Light was born. From there, his team went back to basics, identifying comfort, bounce, and responsiveness as three key pillars for the new shoe. Not only that, but they were on a mission to make it lighter, too - 30% lighter in fact. Compared to competitors, the shoes are much heavier, which this 2020 study suggested could impair both running economy and performance.
First thoughts: you can barely feel the shoe on, and bouncing through four easy miles, they're a real joy to run in. They're cushioned, comfortable and responsive, and don't cause any blistering or discomfort despite being worn straight out of the box.
You can notice the new lighter midsole, too. Wondering why a lighter running shoe could benefit you? Well, as above - you need only picture tired, heavy legs, and you'll get it. The lighter the shoe, the more enjoyable your run promises to be. Plus, lighter shoes have been found to make running more efficient, meaning they have the potential to improve your performance.
For reference, the older Ultraboosts sat at around 85g heavier than competitor shoes, but the new Lights are 30% lighter with 4% more energy return, too. And you can feel it.
Also to note - the shoes are breathable and stable. Plus, I'm a fan of the knit upper and narrow heel fit. I have wider feet and often get blisters from "narrow" fits from other competitors, but not here.
Other need-to-knows: they've redesigned what they call an "LEP," too: in short, an energy point on the sole of the shoe that boosts the responsiveness of the shoe.
While I didn't test their grip in wet weather - it was a clear, sunny day when I laced up - they're not designed with snowy trails in mind, anyway.
While the shoe is noticeably lighter, I have to be honest and say I really never noticed the Ultraboost feeling particularly heavy anyway. With that in mind, if you're looking to save money and not fussed about the weight of your shoe, opting for one of the earlier versions could be a more cost-effective way of investing in a pair of Ultraboosts (I also rated the earlier 22 design and would recommend).
Design-wise, they're aesthetically pleasing, as ever, with a range of seven different colourways. My personal favourite is the white, red and black above - a shoe you could wear to the office, gym, or brunch, too.
An Ultraboost fan I remain..
Celebrity news, beauty, fashion advice, and fascinating features, delivered straight to your inbox!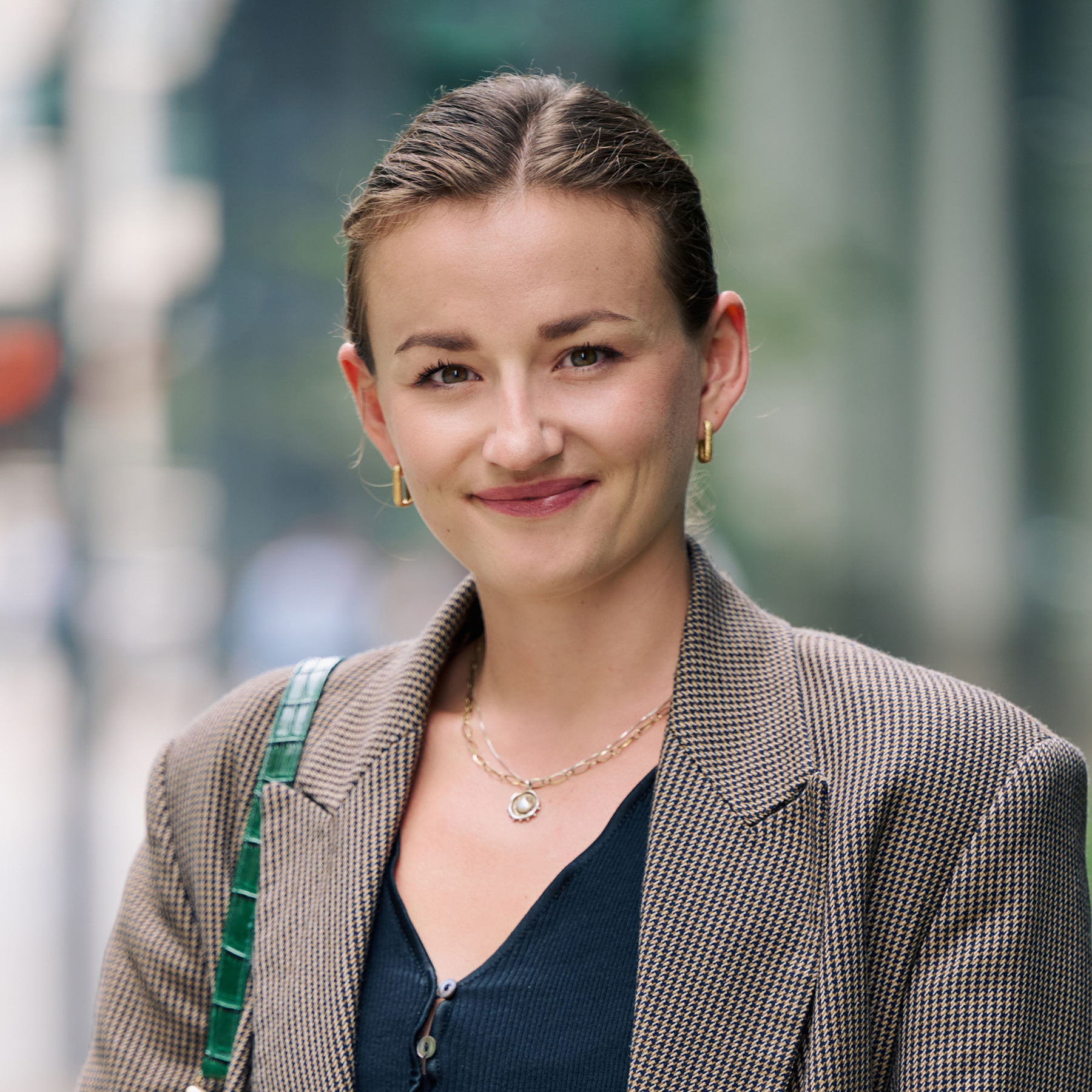 Health, Sustainability and Relationships Editor
Ally Head is Marie Claire UK's Health, Sustainability, and Relationships Editor, eight-time marathoner, and Boston Qualifying runner. Day-to-day, she works across site strategy, features, and e-commerce, reporting on the latest health updates, writing the must-read health and wellness content, and rounding up the genuinely sustainable and squat-proof gym leggings worth *adding to basket*. She regularly hosts panels and presents for things like the MC Sustainability Awards, has an Optimum Nutrition qualification, and saw nine million total impressions on the January 2023 Wellness Issue she oversaw, with health page views up 98% year on year, too. Follow Ally on Instagram for more or get in touch.