10 healthy breakfast ideas that taste good and promise to keep you full until lunchtime
Bookmark for later.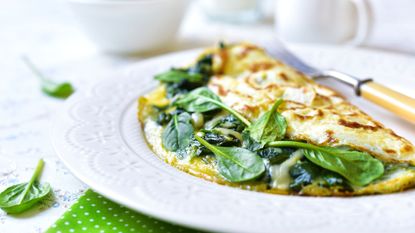 (Image credit: Getty Images)
If you're on the hunt for healthy breakfast ideas, know this: not only is breakfast one of the most important meals of the day, but it can also be the most delicious once you find the ingredient combinations that work for you and your body.
Need some inspo? We've enlisted the help of qualified nutritionist Holly Snowdon and nutritionist and author of Nourish Lorna Jane Clarkson to share their simplest go-to's. Often feel overwhelmed by the 101 options and alternatives? Then look no further, as they've got some delicious-sounding suggestions (avo toast, we're looking at you).
While what constitutes "healthy" will look different to everyone - no two bodies are the same, after all, and will have different nutritional requirements, tastes, and needs - Snowdon reckons that eating well is about working out what works for you. "There is no one size fits all," she shares. "Depending on activity levels, age, gender, health and so on, we all have unique nutritional requirements."
Eating well is about nourishing your body and showing self-love. "Nutrition isn't low-fat, low calorie, being hungry or feeling deprived," Clarkson shares. From a nutrition viewpoint, Snowdon explains that the low-calorie, low-fat options are generally ultra-processed and packed with sugars, sweeteners and other artificial ingredients that won't nourish you or leave you feeling satisfied.
Sure, it's sometimes all too easy to skip breakfast, but keep reading for an explanation of why you shouldn't, alongside their simple formula for building a healthy breakfast whatever's in your fridge, plus her 10 regular go-to meals. Don't miss our guides to healthy snack ideas, healthy smoothie recipes, and what to eat after a workout, while you're here.
10 healthy breakfast ideas to try now
Breakfast is Clarkson's favourite meal of the day is my favourite meal - "I'm setting myself up for the rest of my day," Clarkson shares.
That said, Snowdon doesn't believe everyone needs breakfast. While studies have found that it can be good for boosting your metabolism and stabilising your blood sugar levels, the nutritionist shares that some people genuinely don't feel hungry in the morning. "There's no point forcing yourself," she shares. "However, if you are having it, it's important that it's balanced and includes foods and nutrients that will energise you and keep your blood sugar levels stable throughout the day."
Health Editor Ally Head has been following an inflammation diet and piling her plate with the best foods for hormones this year. She swears by the Glucose Goddess hacks for stabilising blood sugar spikes - read about her journey for more information on how blood sugar friendly meals can improve your overall wellbeing, or keep scrolling for Snowdon's favourite simple, nutrient-dense healthy breakfast ideas.
1. Avocado on sourdough toast
Do add some protein in the form of eggs, feta, or toasted seeds, to keep you fuller for longer, recommends Snowdon. "Protein is your best friend when it comes to balancing blood sugar levels as it helps keep blood glucose on a nice even keel," she explains.
2. Soaked oats with yoghurt and fruit
You all know that oats are a super nutritious grain - they're high in soluble fibre, great to include in our everyday diets as it helps to keep bowel movements regular, shares Snowdon.
And, fun fact: soaking the oats makes them easier to digest. "When paired with the yoghurt - great source of protein - and antioxidant-rich fruit like berries, this breakfast is a winner," shares the nutritionist.
3. A breakfast salad with roast pumpkin and eggs
Sure, a salad might not sound like your regular go-to, but think about it - we know vegetables and eggs are seriously nutrient-dense, not to mention packed full of antioxidants, minerals, and nutrients. Kickstart your day with a balanced meal and you're sure to avoid the 11 am sugar crash and subsequent hunger.
4. Yoghurt and passion fruit pot
Greek yoghurt is the least processed and highest protein - Health Ed Ally swears by Fage or Skyr for blood sugar friendly breakfasts.
5. Overnight oats with berries and yoghurt
This one's great for if you're always up and out early and need an easy-to-prep option for on the go. Simply chuck oats, yoghurt, and berries in a Tupperware and you're good to go. You can also add nuts, seeds, and spices like cinnamon to mix things up.
6. Granola with cinnamon, pears, and coconut yoghurt
Vegan but still keen to make sure you're eating a nutrient-dense breakfast? Coconut yoghurts can be a great shout (just be mindful of the sugar content). The same goes for granola - both nutritionists we spoke to love making their own at home with oats, nuts, seeds, cinnamon and a sprinkle of honey.
7. Out-the-door energy bars
Snowdon recommends mixing together pumpkin seeds, almonds, oats, protein powder, coconut, oil, honey, eggs, PB, desiccated coconut, and cinnamon for a tasty, energy-boosting on-the-go option. You can make these the night before and store them in your fridge for up to four days.
8. Eggs and spinach on toast
A classic, but a good'un - eggs and spinach are both high in protein. Opt for rye, wholegrain or sourdough bread if you're looking to keep your blood sugar stable.
9. Roasted balsamic tomato and avocado on toast
Another take on veg on toast that's simple, nutrient-dense and delicious? Roasted balsamic tomatoes. Chuck in the oven the night before and store in a container for a quick option come the morning.
10. Omelette
Last but by no means least, omelettes are a tasty and nutritious breakfast option for a number of reasons. Not only are they high in protein and omega 3, plus you can pack them full of whatever seasonal vegetables you have in the fridge. Add some cheese for flavour and extra protein.
How to construct a healthy breakfast: 3 steps
Wondering, what is a healthy breakfast? The expert explains below.
1. Aim for a split of fruit/veg, carbs, protein, and far
That could be in the form of fruit, granola, Greek yoghurt and nuts, or spinach, toast, eggs, and avocado: the possibilities are endless when you get your head around the macronutrients needed on your plate to constitute a nutrient-dense meal.
Clarkson also advises opting for wholefoods over processed or refined alternatives. "Whatever;'s on your plate, make sure it's predominantly real food - that is, bucket loads of fresh fruit and vegetables, a variety of whole grains, the right kinds of proteins and fats and, of course, plenty of water," she advises.
Not sure what she defines as "real" food? "It's pretty straightforward," she shares. "Real food is food grown or raised with few or no chemicals, hormones, sprays or other weird bioengineering tactics or processing – like the food you would grow in your own backyard. It's food that you recognise, that your kids should recognise and that your parents and grandparents were raised on. It comes from plants or from animals and doesn't have to pass through a factory or chemistry lab to land on your plate."
2. Try to include some fruit and vegetables
As above, making fruit and vegetables your new best friends is one of the most rewarding things you will ever do for your body, shares Clarkson. "They're packed full of essential vitamins, minerals and antioxidants and will make you feel wonderful, too."
3. Find something that works for you
This one's important. If you're someone who loves a morning routine packed full of fresh fruit and yoghurt, opt for that. Similarly, if you're more into your oats or smoothies with a little protein powder thrown in.
"The connection between what you eat and the way you look and feel is incredibly powerful," shares Clarkson. Not only does food play a vital role in supporting our health, it also affects our mental and emotional well-being, shares the expert, so do trial-and-error breakfasts and habits until you work out what works for you, rather than copying and pasting someone else's.
What are the healthiest things to eat for breakfast?
There's no such thing as a "healthiest" option, per se, as what works for you and your body will differ from the next person. Everyone's nutritional needs are unique, after all.
That said, making sure you've got a few options that work for you in the morning are key to sustained energy, balanced hormone and blood sugar levels, and metabolism. Aim for a balance of fat, protein and carb - that might be avocado, eggs and toast, or peanut butter, Greek yoghurt and homemade granola.
"Breakfast is undoubtedly the most important meal of the day," shares nutritionist and author of Nourish, Lorna Jane Clarkson. Why? Because this meal jump-starts your metabolism gives you energy, makes you alert and puts you in a good mood for the rest of the day, she goes on.
Celebrity news, beauty, fashion advice, and fascinating features, delivered straight to your inbox!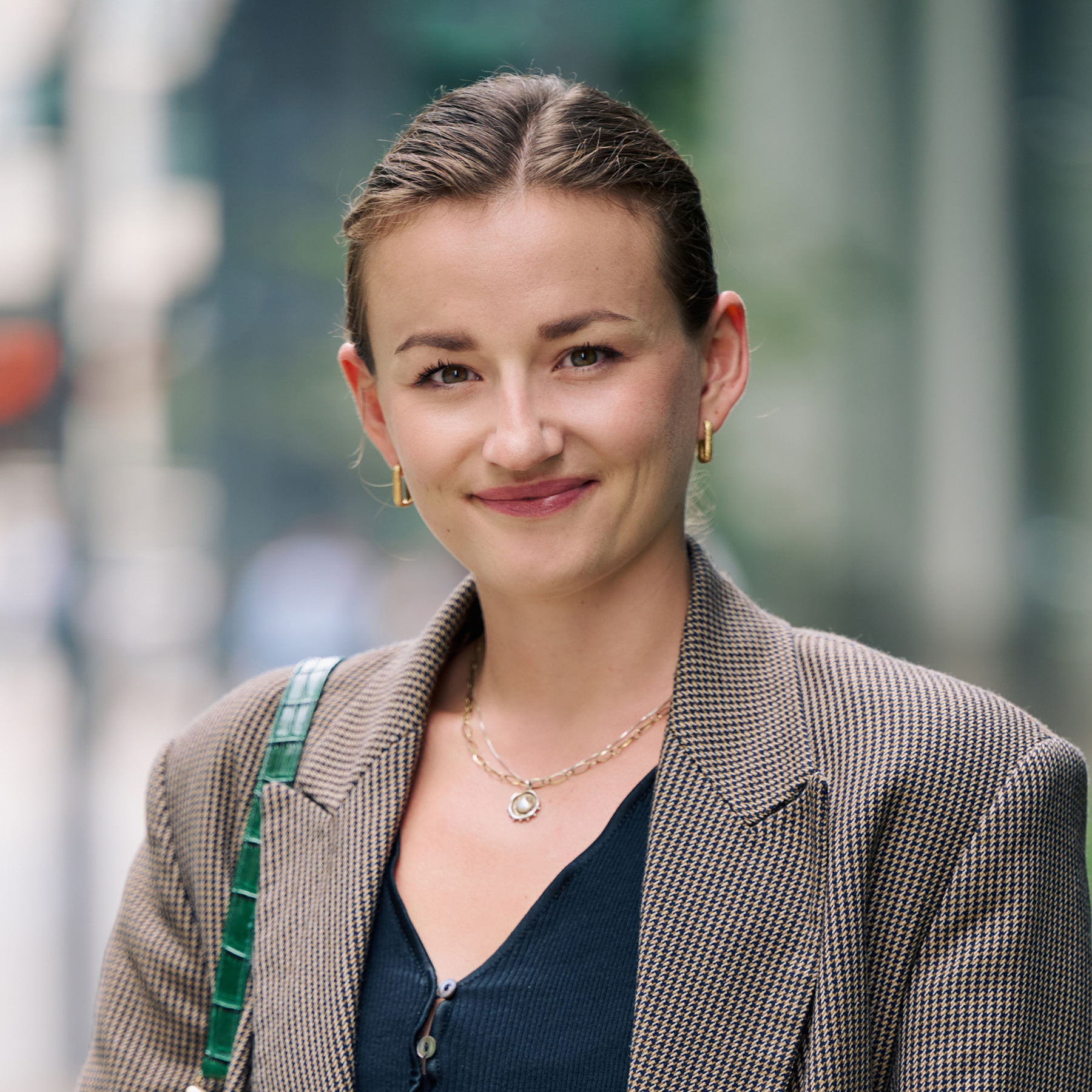 Health, Sustainability and Relationships Editor
Ally Head is Marie Claire UK's Health, Sustainability, and Relationships Editor, eight-time marathoner, and Boston Qualifying runner. Day-to-day, she works across site strategy, features, and e-commerce, reporting on the latest health updates, writing the must-read health and wellness content, and rounding up the genuinely sustainable and squat-proof gym leggings worth *adding to basket*. She regularly hosts panels and presents for things like the MC Sustainability Awards, has an Optimum Nutrition qualification, and saw nine million total impressions on the January 2023 Wellness Issue she oversaw, with health page views up 98% year on year, too. Follow Ally on Instagram for more or get in touch.