5 common fashion mistakes people make in summer, and what to wear instead
Ideas straight from the Marie Claire UK team.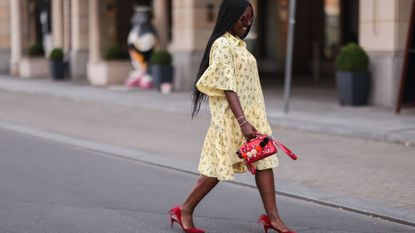 (Image credit: Getty)
While the summer shine might be great for our vitamin D levels, some would argue the season is not so great for our wardrobes. Between balmy evenings, freezing offices and extremely humid commutes, often it can feel like dressing for summer is a little bit of a minefield. Outfits need to be pieced together with precision in order to avoid overheating (or worse, dreaded sweat patches).
With this in mind, here at Marie Claire we've compiled a list of the most common summer fashion mistakes and added some advice below on how to avoid them. Prepare yourself for a chic season ahead.
1. Wearing non-breathable fabrics
The worst thing you can do in the height of summer is opt for fabrics that will retain heat. Materials like polyester and denim are not very breathable and will therefore trap heat, causing you to sweat.
While silk is lightweight and might seem like a slightly better option, the fabric is a huge culprit in showcasing sweat stains. Even just the smallest drop is likely to show up, so make sure to dress with caution when opting for silky, summer slip dresses.
What to wear instead: One word: linen. Here at Marie Claire, we've dissected the benefits of linen at length. It is one of summer's most popular fabrics, given it is breezy and breathable. From linen dresses, to shirts and trousers, the fabric is a failsafe during the summer months thanks to the fact that is temperature-regulating, moisture-wicking and doesn't retain heat.
2. Investing in cheap sunglasses
Sunny days will always call for sunglasses but unfortunately, investing in a pair of sunnies is not always as straightforward as it seems. Make sure to read the fine print to ensure you're purchasing a pair with 100% UV protection in order to help your eyes as much as possible.
At times, cheaper pairs may be lacking in lenses that will actually protect your eyes, so opting for a reputable brand is key here.
3. Opting for shades that show your sweat
Sadly, when it comes to summer, not every shade is created equal. Certain colours can be less flattering when temperatures rise as they are more likely to show sweat patches. While we aren't saying you should completely avoid any colour, some hues are more forgiving than others.
For example, shades of white and black will be safer than bright hues like pink or green. Additionally, patterns can help to discreetly mask certain patches, too.
4. Wearing tight, restrictive wares
From skinny-leg jeans to bodycon dresses, tight clothes will always feel extra warm when the mercury rises. It is for this season, that you should avoid restrictive wares in the summertime, including waist-cinching belts and even tight leggings.
What to wear instead: Easy, breezy outfits should be the order of the day in the summer season. Whether that be wide-leg palazzo trousers or billowy blouses, loose looks will help you feel cool on warm days. Long fluid dress and A-line minis are also a very good idea.
5. Forgetting to layer
Here in the UK, the weather can turn at any moment, which is why layers should always be an element of your summer wardrobe. Whether you bring along a light jacket, cardigan or jumper, having an added layer to hand will help you stay prepared for any situation.
Not to mention, offices are notorious for overusing air conditioning, causing summer-dress-clad employees to spend their 9-to-5 freezing. So, if you're in the office, it's always best to keep a layer in your work bag, too.
Celebrity news, beauty, fashion advice, and fascinating features, delivered straight to your inbox!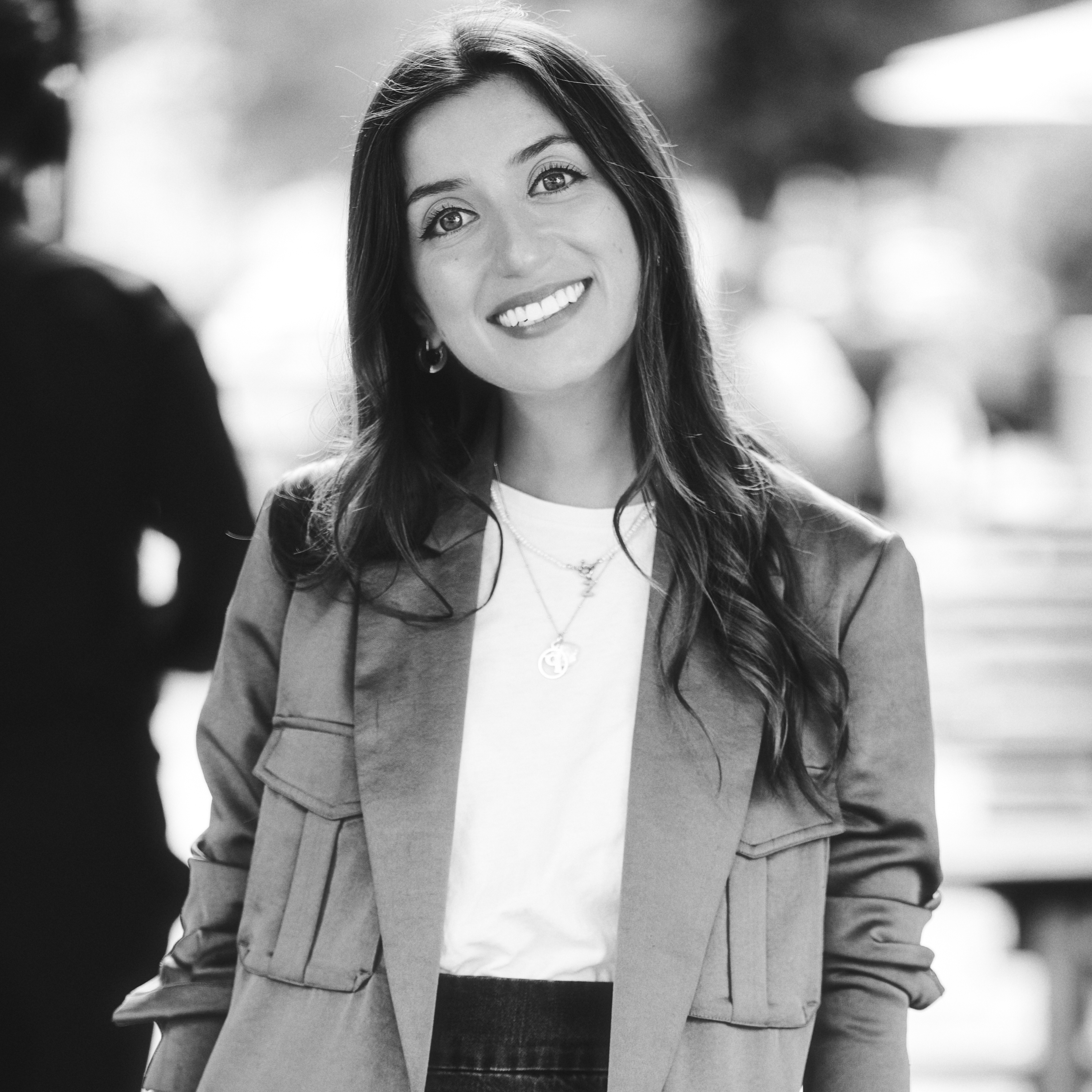 Zoe Anastasiou is a Fashion Editor with over eight years of experience working across digital publications in New York, London and Australia. She has contributed to publications including Harper's BAZAAR and ELLE Australia, and was the Fashion and Social Media Editor at Who What Wear UK before joining Marie Claire.