The most beautiful and unique autumn-inspired baby names
These are just perfect!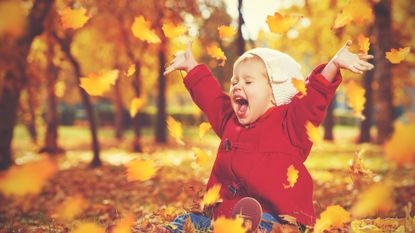 (Image credit: Getty Images)
The temperature is dropping, the darker nights are drawing in and it's time to pull out your best cashmere jumpers. Autumn is here, and with it comes that very welcome feeling of all things cosy.
So if you're expecting over the next few months, you might be tempted to find inspiration from the best season of the year. While there has been a big shift when it comes to baby name trends in 2023 - think 'main character energy' monikers and a revival of vintage baby name favourites - if there's one source of inspiration that parents come back to time and time again, it's nature.
Parenting community Your Baby Club has put together a list of the sweetest autumn-inspired baby names for anyone preparing to welcome their little bundle of joy between now and December.
Whether you want to lean into monikers that reflect the changing natural landscape at this time of year, or you want to channel the feeling of this glowy and golden season, take a look at some of the best autumn themed baby names below.
Autumn inspired baby names
Maple
"The name Maple comes from English origin, and is a connotation for the maple tree - which boasts beautiful fall foliage. However, the maple leaf itself is the national symbol of Canada, which was used to represent a symbol of strength and endurance during the First World War.
"Maple started to gain popularity in the 20th century. However, it hasn't been on the most popular names list in the United States since 1902. Actor Jason Bateman and his partner and fellow actor, Amanda Anka, named their second child Maple in 2012."
Autumn
"The name Autumn originates from the Latin word for Fall, and is the period of time between summer and winter when the leaves change to a spectacular array of colours, temperatures start to drop and nights get shorter - resulting in cosy evenings and brisk walks through the park.
"Autumn is an increasingly popular name, as it celebrates the beginning of a new season and new life. No name quite fits as perfectly to the season."
Hazel
"Hazel is a soft name of English origin, deriving from the hazel tree - native to the UK, which transforms colours when the season shifts. The name grew substantially in popularity around the early 2000s, and has remained a firm favourite since. We're unlikely to see a decrease in the popularity, as more people look for 'vintage' and unique baby names.
"British actress Emily Blunt and her husband, US Office actor John Krasinski, welcomed a daughter named Hazel in 2014, and Oscar-winning actress Julia Roberts also named her daughter Hazel following her birth back in 2004."
Forrest
"Forrest is traditionally a boy's name which has both English and French origins. The name essentially means 'of the woods' and was traditionally associated with those who resided in the woods.
"It's the perfect name for a little one with a life of adventure and a family who enjoy the great outdoors and exploring new hidden gems - showcasing a bright and playful energy."
Rowan
"Rowan is a name with both Irish and Scottish origins, which comes from the name Ruadhán, meaning 'red-haired', this also has connotations to the 'rowan tree', a tree with red berries. The name is gender-neutral, and is currently the 97th most popular male name and the 276 most popular Female name in the US, according to statistics from Social Security name data."
Hunter
"Another woodsy, outdoors name is Hunter. The name has English origins and was traditionally a surname given to hunters, but has since been popularised as a first name for both boys and girls.
"The name Hunter traditionally signifies a free-spirited individual who loves adventure and being at one with nature. For expectant parents who love exploring the natural world, Hunter is the perfect option as a name filled with character and personality on its own."
Bryn
"The name Bryn is of Welsh origin and a name inspired by nature, meaning 'hill'. Bryn is a traditionally male name, but is becoming more popular for girls across the US, spelt 'Brynn'. The name is fun and unique, and the perfect choice for a little one born when the sun is shining and the leaves and temperatures are dropping.
Acer
"How does the name Acer have a connection to Fall? Acer, also known as maple, is a type of tree whose leaves turn a beautiful red, yellow, and burnt orange during the fall season. The name Acer is the masculine version of 'Maple' and brings connotations of warmth and brightness of the new season."
Phoenix
"Another unique option is Phoenix. The name has Greek origins and means 'dark red', a colour typically associated with the changing of seasons, from summer to fall. The name also comes from a mythological bird, which is symbolic of rebirth and strength.
"Phoenix has gradually increased in popularity since the early 2000s. In fact, in 2022, the name was revealed as the 261st most popular boy name in the US.
"Spice Girls singer Mel B chose the unique name for her first-born child, 24-year-old daughter Phoenix, back in 1999. More recently, reality TV star Paris Hilton welcomed a son named Phoenix with her husband, Carter Reum."
Saffron
"Saffron is traditionally a female name, which originates from England, meaning 'Yellow Flower' with traits of precious, glowing, and spice. The Saffron Crocus plant - also known as Autumn Crocus - blooms during the Fall season, and is known for its rich and spicy flavours."
Russell
"The name Russell comes from the French word 'russel', meaning 'red-haired'. This name visualises fields and paths lined with fallen red leaves during the fall months. It's traditionally a boy's name, but there is no reason why it can't be considered a gender-neutral name. Rusty or Russ are just two of the nicknames that it can be shortened to, both cute and fun.
Amber
"Amber is a popular female name, which has both French and Arabic origins, meaning 'jewel' and 'amber-coloured'. The colour amber is symbolic of the fallen leaves of fall, a mid-way colour between yellow and orange, making the name a great choice for an autumn baby who will love exploring nature and learning about the great outdoors."
Aspen
"Out of all the tree-inspired names out there, Aspen is definitely one of the most unique options. The aspen is a tall tree that is native to North America, and often found in woodland - the tree is notorious for its light leaves that move with the slightest breeze. It brings to mind a free-spirited child, who is full of energy and life."
Bowie
"Bowie is creative, a little edgy, and has oodles of charm. The name is originally derived from Scottish origins, meaning 'yellow-haired' and 'blond' fitting with the signs of the new season - from leaves changing colour to fruit falling and the warmth of the golden sun.
"Of course, these days the name is more commonly associated with the late singer-songwriter David Bowie, who chose to replace his given surname of 'Jones' with the unique name when he first started out in the entertainment industry."
Zarina
"Zarina has a beautiful meaning that aligns perfectly with fall. The name comes from the Persian word Zarin, which means 'golden'. Since autumn is filled with golden hues, the name feels like a great fit for a little one born in September, October, or November. This feminine name has a soft and peaceful feel to it and feels modern and fresh."
Would you pick one of these beautiful names?
Celebrity news, beauty, fashion advice, and fascinating features, delivered straight to your inbox!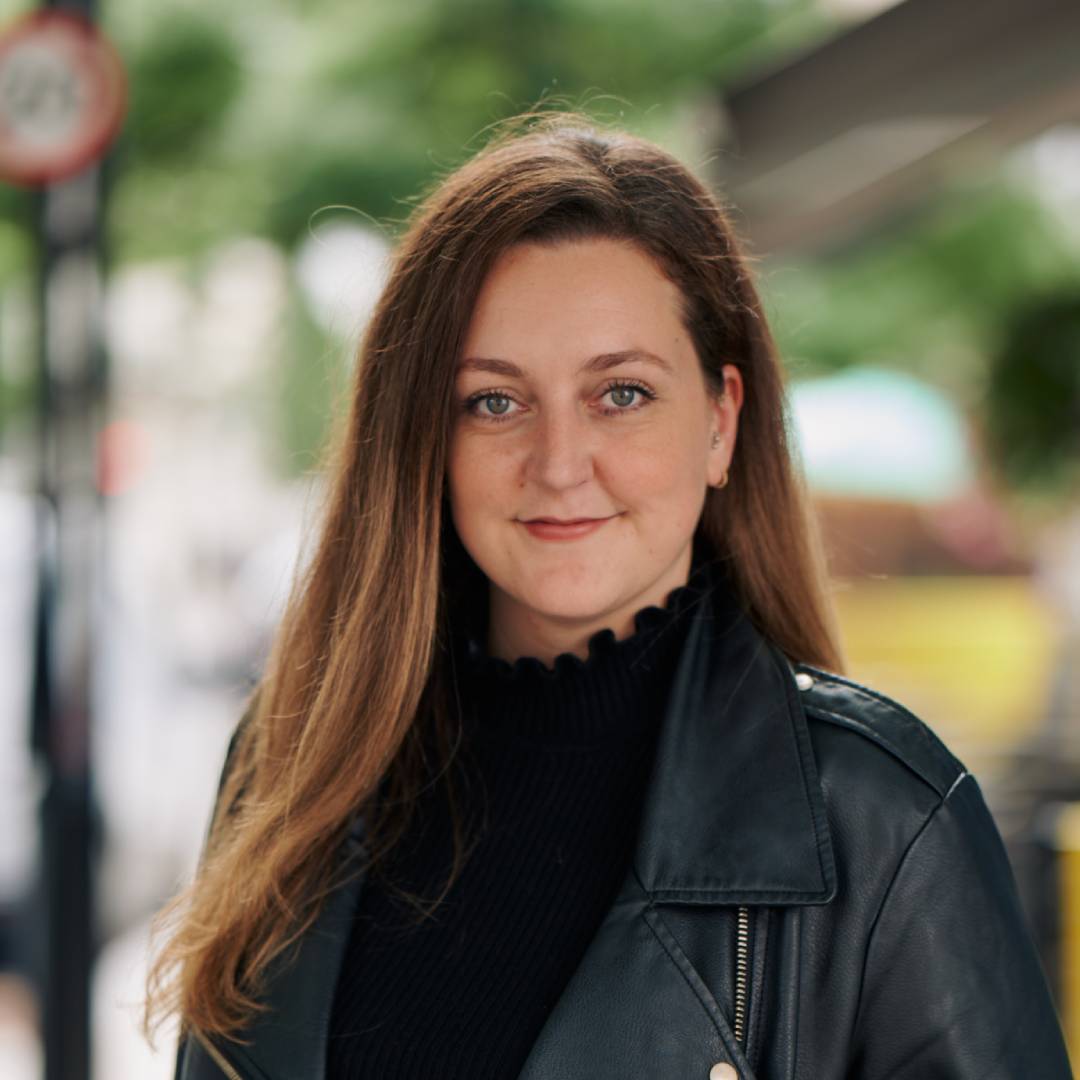 Jadie Troy-Pryde is News Editor, covering celebrity and entertainment, royal, lifestyle and viral news. Before joining the team in 2018 as the Lifestyle and Social Media Editor, she worked at a number of women's fashion and lifestyle titles including Grazia, Women's Health and Stylist, and now heads the Marie Claire UK news desk.