Glycolic acid – what it is and which products should you be using?
Time to wise up on your acids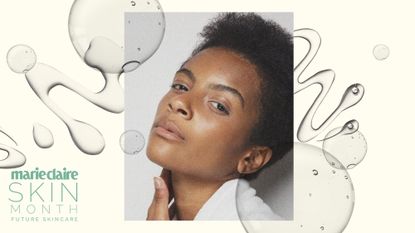 Time to wise up on your acids
Exfoliating acids like glycolic acid have soared in popularity in the last few years. You may have heard the hype but still aren't quite sure what it's all about. Luckily for you, we're well acquainted with skincare acids and their incredible complexion-boosting benefits.
What is glycolic acid?
'Glycolic acid is one of the smallest molecules of the alpha-hydroxy acid family, meaning it is water-soluable and penetrates deeply into the skin,' explains Mark Curry, co-founder of The Inkey List. 'Our glycolic acid comes from sugar cane.'
As glycolic acid molecules are so small, this skincare ingredient does have the ability to cause irritation in sensitive skin. If you're new to using this ingredient in your skincare routine, it's best to introduce very gradually; a good starting point is once per week, building up frequency from there. We recommend using it in the evening before applying to your best night cream.
What does glycolic acid do to your skin?
'Glycolic acid penetrates deeply into the skin, "un-glues" dead skin cells and removes them from the skin, making skin brighter and evening out skin tone – all while encouraging new cells to appear,' Curry explains.
Sounds brilliant, right? But when using acids like glycolic, the most important thing to remember is not to overdo things. It's always tempting to try and boost these brilliant results, but overuse will only have a negative impact on your skin.
'Caution is required with the exfoliating acids, AHAs and BHAs; these can lead to dryness, flaking, itching, sensitivity and irritation if they are overused,' consultant dermatologist Dr Anjali Mahto tells us. 'Those who are more likely to develop sensitivity include those with dry or sensitive skin, or a predisposition to skin conditions such as eczema or rosacea.'
Don't panic, though: so long as you don't exceed the recommended useage on the bottle you'll be fine. Also make sure you introduce this gradually and you'll be golden. 'Provided manufacturer guidance is being followed, using AHAs or BHAs in the concentration and pH available in over-the-counter skincare products is generally safe for all skin tones, including skin of colour,' Dr Mahto confirms.
Glycolic acid toner
AHA toners leave your skin brighter and fresher-looking as they slough off pore-blocking dead skin cells from the surface. A few hero examples include The Inkey List Glycolic Acid Liquid Toner (10%), Alpha-H Liquid Gold (5%) and the original Pixi Glow Tonic (5%).
Dr Dennis Gross' Alpha Beta Universal Daily Peel are pre-soaked pads and a great choice for gentle exfoliation on a daily basis – start with the 'Ultra Gentle' version if you're a new user, a bit apprehensive or have sensitive skin, as these still get results.
SPF should always be used in the daytime when using acids on the skin, as they may increase its sensitivity. That said, you should be wearing SPF every day regardless!
As previously mentioned, acids and other actives should be introduced to your skin gradually. Start with once a week with a lower acid concentration exfoliant. Then build your way up to as much as every evening if you feel it's necessary. Sometimes, less is more!
Keep scrolling for team Marie Claire's favourite glycolic products that we stock in our own bathroom cabinets.
Superdrug Naturally Radiant Glycolic Tonic 5%, £3.49 | Superdrug
Looking for a tonic that delivers on cost and complexion? This 5% glycolic acid concentrate comes in at below £10 and, with one swipe of a saturated cotton pad, it evens and brightens your skin tone. The added kiwi extract works as an antioxidant and keeps free radicals at bay too.
Pixi Glow Tonic, £18, Lookfantastic
Glow Tonic is one of the most recognisable glycolic exfoliating toners on the market, a gentle formula containing no oil. It's alcohol free, meaning those with sensitive skin can get on well with it too.
Drunk Elephant TLC Framboos Glycolic Night Serum, £76, Cult Beauty
Yes, the price tag is pretty hefty, but if this is the kind of money you spend on your skincare you won't be disappointed. It contains a blend of alpha hydroxy and beta hydroxy acids, including glycolic – apply a thin layer before bed and you'll wake looking like you've had an incredible night's sleep.
Dr Dennis Gross Alpha Beta Universal Daily Peel, from £15.20, Space NK
This wonder peel contains five different types of AHAs and BHAs to reveal radiance and smooth the complexion on the daily. The treatment comes in two parts: The exfoliating first step, followed by an anti-ageing neutraliser. Worried about sensitivity? There's a more gentle option on offer, as well as a more intensive version for seasoned skincare acid pros.
Ren Glycol Lactic Radiance Renewal Mask, £36, Lookfantastic
A fruity concoction for your skin, this fast-acting mask works to slough away dead skin cells and reveal radiant skin underneath. It's a bit like slathering lemon curd all over your face - just, you know, far better for your skin.
UBeauty Resurfacing Compound, £85 | U Beauty
Dubbed "a holy-grail addition to your skincare routine," UBeauty's Resurfacing Compound visibly improves skin appearance within 3-6 days without the likelihood of irritation and replaces up to 6 products in a typical skincare routine. Clean, cruelty-free, gluten-free, non-GMO and Vegan it ticks all our Beauty Editor's boxes.
Alpha-H Liquid Gold, £39.95, Cult Beauty
One of the most popular liquid exfoliants on the market, Liquid Gold has earnt itself cult status. As well as glycolic acid, it also contains licorice, a great anti-inflammatory agent. It definitely tingles upon application so you can feel it working, but skin feels soft afterwards.
Kate Somerville Exfolikate Cleanser, from £18, Cult Beauty
This fruity cleanser contains pumpkin, papaya and pineapple for a glycolic and lactic wash. It's super creamy, foaming very slightly for a really satisfying clean; we found that skin'x texture looked better after just one use.
Lancer Caviar Lime Acid Peel, £63.84, Net-a-Porter
Favoured by Kim Kardashian and Victoria Beckham, this citrus mask is great for an instant hit of radiance when you're looking for a pre-party quick fix. Very tingly at first, it dies down as the leaves your skin with that soft, fresh, baby face feeling.
Celebrity news, beauty, fashion advice, and fascinating features, delivered straight to your inbox!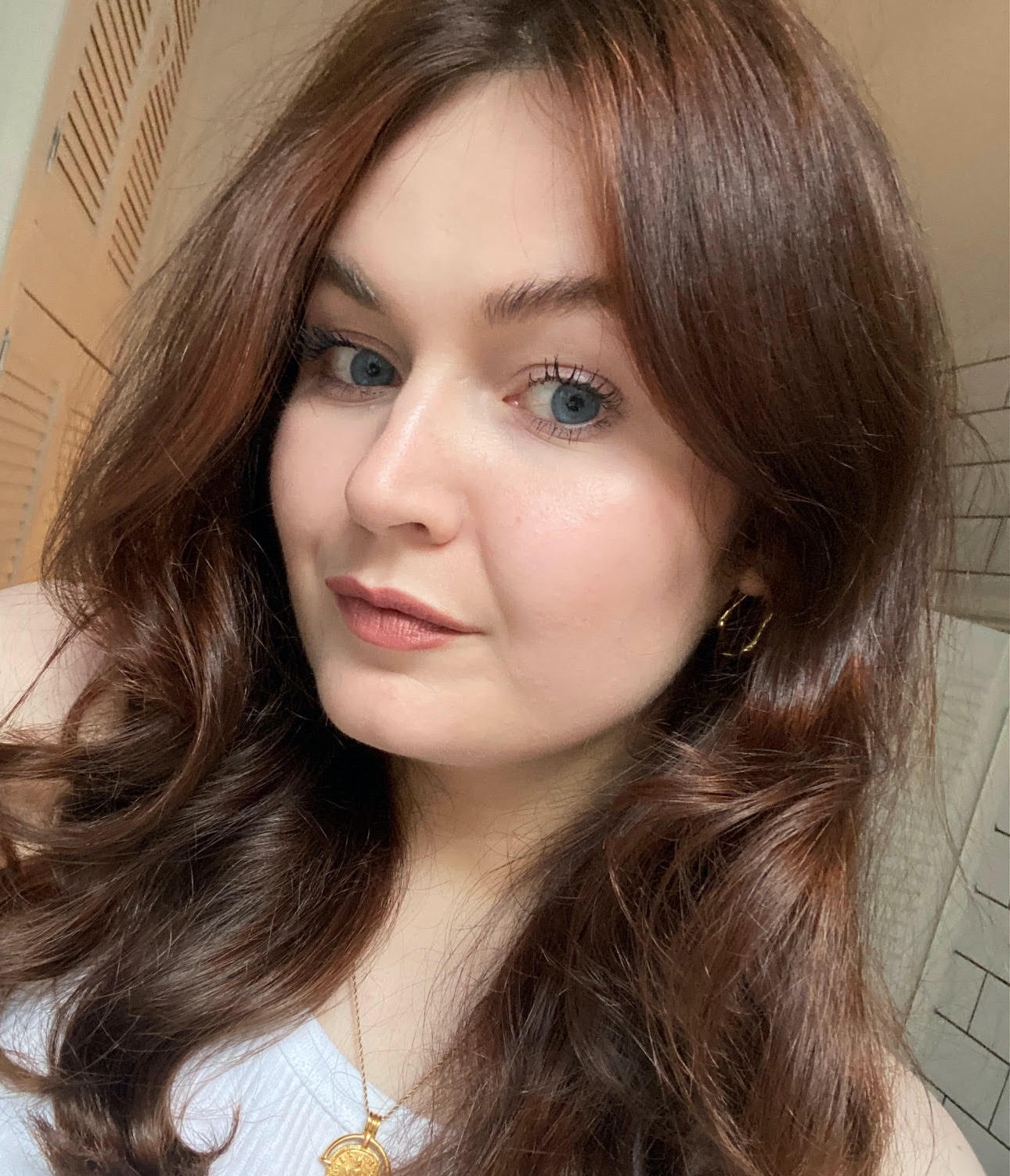 Lucy is a freelance beauty editor and contributor at Marie Claire, and has written for titles including Glamour, Refinery29, Popsugar, woman&home and more. She was previously Marie Claire's junior beauty editor. During her career, she's covered everything from backstage beauty at fashion week to interviews with famous faces like Drag Race royalty and Little Mix. As for her beauty ethos, she's a big advocate for not having to spend a fortune on beauty products to get good results, and when she's not got beauty on the brain you'll find her reading or hanging out with dogs.