Looking for the best moisturiser for dry skin? These 19 hydrating creams will fix flakiness fast
Find your new complexion saviour with one of these moisturisers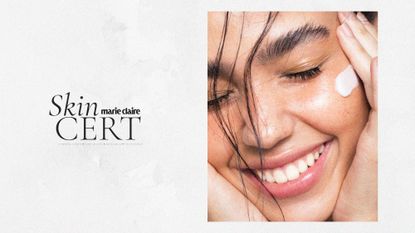 (Image credit: Future/Getty Images/svetikd)
Dry skin is the worst. Flaky bits appear out of nowhere and feels tight. And if it's really dry and sensitive, it can also be painful and sore. So using the best moisturiser for dry skin is super important to keep it comfortable and happy. Any old cream just won't cut it.
What causes dry skin?
Dry skin signifies an issue with the skin barrier, so you need a cream that will help to replenish lost moisture and fill in the gaps to restore optimal function. Temporary dryness may be caused by a number of factors. Cold and dry weather, over-washing (think about your hands during the pandemic) and hormonal changes may all contribute to a complexion that feels tight and drier than the Sahara Desert. If your actual skin type is dry, however, it's most likely determined by your genetics or even an underlying skin condition.
What makes a moisturiser ideal for dry skin?
These differ vastly from the best moisturisers for oily skin. Applied after your best face serums, they're developed with ingredients like hyaluronic acid (which can hold up to 1,000 times its weight in water), fortifying hydrators and soothing ingredients. These clever formulas can also attract moisture from the environment, drawing it deep into your dermis. They also defend your skin's protective barrier against environmental aggressors such as pollution, which then helps to lock in moisture. "Choose a good quality light moisturiser that soaks in readily, rather than just sitting on the surface of the skin," advises Dr Ross Perry, cosmetic doctor and managing director of Cosmedics Skin Clinics.
"Try a rich emollient cream as this will soften and smooth out any flakiness on a dry face whilst adding in that much-needed moisture boost," adds consultant dermatologist Dr Anjali Mahto. "If in any doubt, speak to a dermatologist, GP or sales assistant to find the perfect moisturiser to suit your individual needs. There is no one size fits all when it comes to skincare."
But there's more to keeping your skin hydrated than simply applying moisturiser. One of the common causes of dry patches is dead cells adhering to your skin, so invest in the best cleanser that contains gentle exfoliating ingredients to break down the bonds holding those dead skin cells together. Follow this with the best toner for your dry complexion, which will boost hydration and your moisturiser will then sink into your skin better and be as effective as it possibly can.
And then when it comes to make-up, finish off with one of the best foundations for dry skin to keep your complexion looking healthy and glowing throughout the day. Scroll through for our round-up of the best moisturiser for dry skin to help you find one that suits your budget and lifestyle.
The best moisturisers for dry skin 2022
Here on the beauty desk at Marie Claire UK, it's safe to say we know a thing or two about what makes for the best moisturiser for dry skin. Over decades of combined experience in the beauty industry, we have tried and tested every moisturiser for dry skin out there.
This means we know what makes a moisturiser for dry skin worth your money. Below, we have rounded up the very best moisturisers for dry skin in existence. We have tested all of the below moisturisers over the years to find the best that help to tackle dry patches, tightness and the inevitable dullness that comes with parched skin.
Our testing criteria
How did we test these moisturisers? Well, we took everything into consideration, including the below.
Is the texture soothing but not too heavy?
How long does the moisturiser hydrate the skin for?
Is the price reflective of the results?
Have ingredients been properly formulated to cater to dry skin needs?
Does the formula put the skin barrier and a healthy barrier function first?
If the answers to the above questions tick all of the right boxes, you better believe it made it on our list.
Now, let's find your new moisturiser for dry skin, shall we?
Best moisturiser for dry, sensitive skin
Best purse-friendly skin nourisher
Best affordable moisturiser for dry skin
Best high-end moisturiser for dry skin
Best rich cream for dry skin
Best luxury buy
Best for dry, sensitive skin
Best science-y cream
Best hydrating moisturiser for dry skin
Best for sore, uncomfortable skin
Best lightweight moisturiser for dry skin
Best for fighting the visible signs of ageing
Best nourishing formula
One of the best-selling moisturisers for dry skin