I've been testing No7's Future Renew skincare for three months—and it isn't just a load of hype
It's been 15 years in the making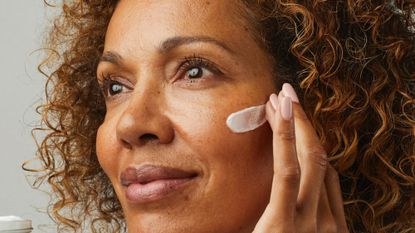 (Image credit: No7)
As a beauty editor, I can confirm that nothing gets the skincare community more excited than a No7 launch (we're also big fans of the No7 foundations, mind you). When the BBC's Horizon proved No7 Protect & Perfect to be one of the most efficacious skincare products on the market, overnight queues for Boots spread across the country, resulting in five months' worth of stock being sold in a single day. Ever since, No7's new launches (like these day creams last year) have been taken very seriously.
So, since No7 Future Renew skincare launched back in April, it's safe to say there's been a fair bit of hype. Truthfully, it doesn't matter too much what No7 launches nowadays, it's going to get a lot of attention regardless. Because of this, I do tend to take No7 launches (in the same way I take all beauty launches) with a pinch of salt—the brand always has a huge amount to live up to. However, when it comes to Future Renew, I can confirm the hype is real.
Made up of four simple skincare products—a serum, an eye cream, an SPF-containing day cream and a nourishing night cream—Future Renew was 15 years in the making in collaboration with the University of Manchester. The brand claims they have used "cutting edge R&D including advanced robotics, mathematical modelling, cosmetic science, bioinformatics and machine learning" to formulate its most recent line. This sounds very high tech but, I'll be honest, is typically the sort of marketing drivel that puts me off trying a product. Despite this, however, Future Renew actually got me really excited, so I decided I had to try it. So, for the past three months, I've been using the entire No7 Future Renew skincare range morning and night, every single day. And I've got to admit, I do truly believe the science behind it might be game-changing—here's why.
What does No7 Future Renew do?
In short, Future Renew promises to reverse the signs of skin damage—and it's proven to do it. Up until now, it's been more or less thought that without the help of a retinoic acid, the signs of skin damage (such as, fine lines, wrinkles, lack of luminosity, dryness, uneven skin tone and loss of firmness) have been more or less impossible to reverse. But Future Renew promises to do it without a retinoid, meaning it's highly tolerable for all skin types, while also being highly potent.
What is the key ingredient in No7 Future Renew?
The power of Future Renew is down to peptides. For years, the skincare industry has been awaiting major breakthroughs in peptide technology, and it appears as though No7 is leading the way. In fact, No7 Future Renew harnesses something the brand is calling a 'super peptide' blend. But what exactly are peptides and what does this super peptide do?
Well, at a basic level, peptides act as signallers, sending messages to your skin cells to act on something—make more collagen or boost elastin production. The idea is that peptides encourage the skin to repair itself after damage has negatively affected it in terms of reduced collagen and elastin formation.
But in the case of Future Renew, the peptide blend used goes far beyond the sorts of things we've seen before. The peptides work to 'bio-hack' the skin's repair process to renew over 50 key proteins in the skin. "With 87 years of innovation and scientific firsts, No7 prides itself on ensuring its products provide customers with exceptional results," said No7's Head of Science Research Dr Mike Bell. "The new peptide blend effectively tricks the skin into thinking that it has been damaged to signal renewal of key proteins such as collagen and fibrillin to boost skin's natural self-repair mechanisms, targeting signs of cumulative damage both on and under the surface. The result is a brand-new peptide blend which we believe will be a game changer for our consumers."
What does this mean for our skin, in layman's terms? Healthier looking, more even, more glowing, smoother looking skin. Oh, and like I said, it can be tolerated by even the most sensitive of skin types.
Does No7 Future Renew actually work?
After three months of testing, I can firmly say that yes it does. First of all, let's look at the science put into proving the claims.
The research, which was supported by the University of Manchester, harnessed first-of-its-kind techniques within the cosmetics industry. Five peer reviewed papers formed the backdrop of this latest innovation. Research was also presented at the American Academy of Dermatology's annual conference which revealed the new peptide blend is proven to enhance the expression of over 50 key skin proteins, including collagen and fibrillin to support skin function and natural self-repair.
And experts are on board, too. Dr Emma Wedgeworth, consultant dermatologist, says, "I'm incredibly excited that No7 have discovered a new super-peptide blend that harnesses the skin's natural repair process. No7 Future Renew is a breakthrough range that can help reverse visible signs of skin damage."
Oh, and it's undergone the most extensive and diverse testing programme in No7's history. The brand carried out 37 studies on over 4,200 people, including two clinical trials and 23 user trials. What's more? More than half (51%) of the total testing group had skin of colour.
My review of No7 Future Renew
I'm ashamed to say that I have never, in all of my years of testing skincare, stuck with an entire skincare range for three months. I have used every Future Renew product to its last drop (and even repeat purchased the night cream).
As somebody who struggles with acne, I'm pleased to report that none of the No7 Future Renew products resulted in any major breakouts. In fact, the serum and the night cream worked a treat at tackling any sort of excess oil production I typically face. The day cream, which contains SPF, is a little greasier than I would normal like, but again, it didn't result in any notable breakouts. (Although I've had several since I've stopped using it and started testing out other products.)
Now, let's get into the overall appearance of my skin since using No7 Future Renew. While I was using Future Renew, it was the best my skin has looked in years. I had a natural glow that wasn't greasy or oily-looking in any way. I also stretched out the time I usually leave between Botox appointment by two months—I just didn't feel as though my face needed any thing else. In short, I love it.
My favourite product? The night cream is the one that has won my heart. I'm not sure I ever want to be without it. It's lightweight but nourishing, and leaves my skin looking like it's had a full 8 hours come morning (even when it hasn't). My least favourite? Probably the day cream. Although I still adore it, the sun protection isn't broad-spectrum (meaning it doesn't contain any protection against UVA rays), and it's too much for my oily skin to use both the day cream and a broad-spectrum SPF on top. Having said that, I still scraped out the dregs until it was finished.
What are the No7 Future Renew products and do they work?
Although this new peptide technology is very exciting, it's not to say that the products themselves, complete with filler ingredients and everything else that make up a cosmetics product, can harness the same results the technology shows in vitro.
Having said that, as you can tell from my above comments, I'm very much seeing this skincare range live up to its promises. Here are my thoughts on each product...
No7 Future Renew Eye Serum
Along with the super peptide blend, this eye serum contains hyaluronic acid, niacinamide, vitamin C and rice proteins—quite the concoction. It's pleasant to use—not too thick, not too thin. It is worth noting though that it contains silicones, which aren't for everybody. The brand claims it can reverse visible signs of skin damage in 8 weeks.
I really loved this eye cream. It's not too weighty so it didn't contribute to any milia formation (which is always a good thing). My main eye concern is my dark circles, and overall I found it made my eye area look brighter and more awake. It doesn't work instant wonders, but it's a great everyday eye cream.
This stuff claims to reverse the visible signs of skin damage in just four weeks, including appearance of fine lines and wrinkles, uneven tone and texture, dry skin, and less elastic and firm feeling skin. To help with all of these things, it also contains niacinamide, hyaluronic acid, vitamin C, mulberry and hydrolysed rice proteins. It's worth noting here that it feel very silicone-y. Dimethicone is the second-most abundant ingredient on the INCI list, after water—and you can tell. This doesn't mean it's bad, mind you. It's just worth noting that if you're layering up skincare and make-up over the top in abundance, it can pill. Although, I haven't had any major issues with that. Regardless, I've still been using it every day, like the result and it feels good under make-up.
No7 Future Renew SPF40 Day Cream
Not just your standard SPF-containing moisturiser, this stuff is supposedly proven to protect against UV and reverse visible signs of skin damage, such as the feeling of dryness and loss of elasticity.

Personally, I love it. It does require a bit of working into the skin, but once it's settled it leaves skin looking plump and juicy. As with the other products in the range, along with the peptide blend it contains an antioxidant blend, niacinamide, hyaluronic acid, vitamin C and rice proteins. As mentioned previously, the addition of SPF does leave skin looking a little shiny, and I'd prefer to see a broad-spectrum sun protection in there.

No7 Future Renew Night Cream
Unlike the day cream, this stuff doesn't contain SPF or vitamin C (neither of which are required overnight). Instead, it's a little richer and contains shea butter for ultimate nourishment. I have found myself skipping the serum application at night (I don't like sleeping with thick silicone-containing products on my oily skin) and just slather on a layer of this. After three months, I must admit my skin is looking exceptional. If I was only going to buy one product from the range, I'd make it this.
Celebrity news, beauty, fashion advice, and fascinating features, delivered straight to your inbox!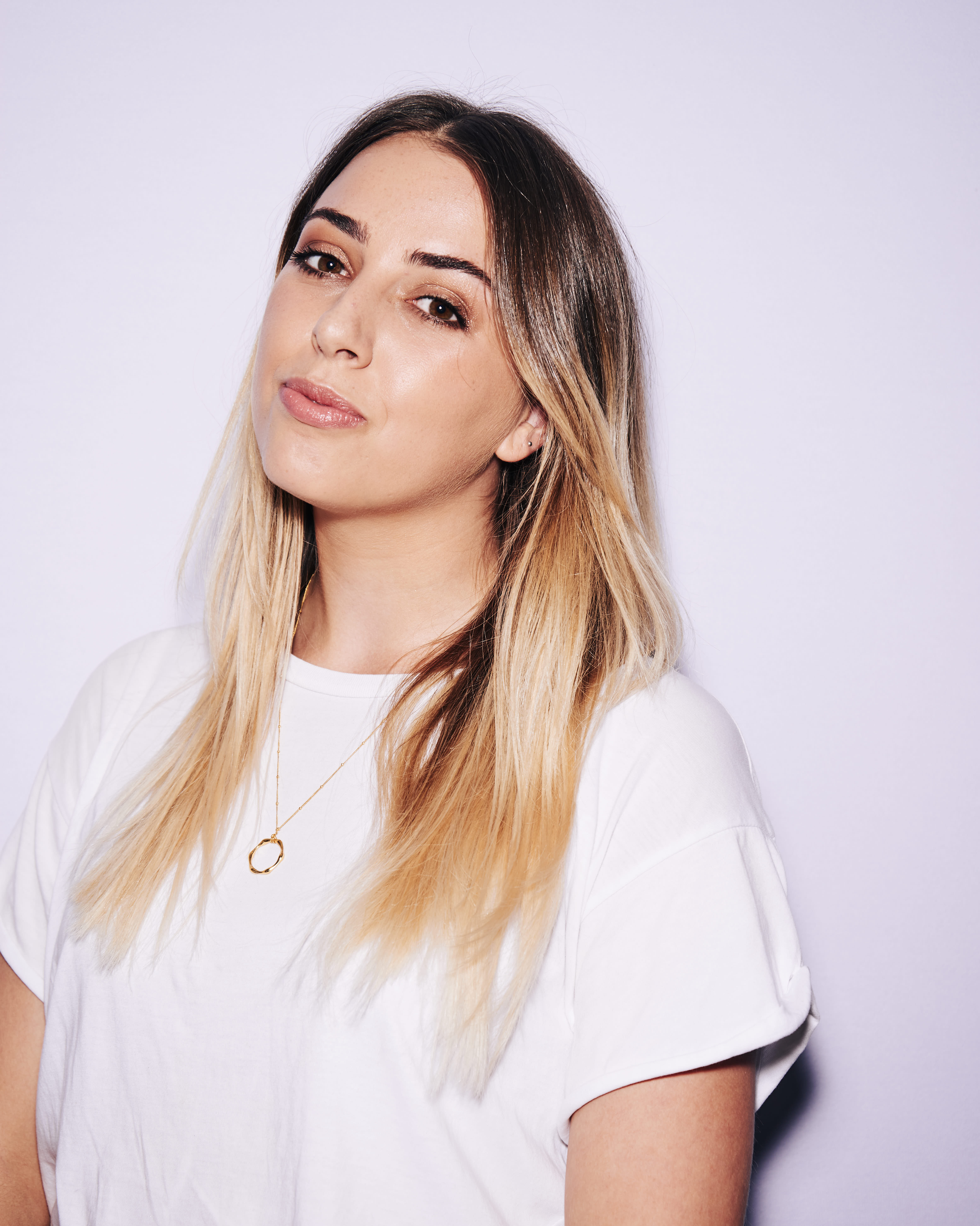 Shannon Lawlor is the Executive Beauty Editor at Marie Claire. With nearly a decade of experience working for some of the beauty industry's most esteemed titles, including Who What Wear, Glamour UK, Stylist and Refinery29, Shannon's aim is to make the conversation around beauty as open, relatable and honest as possible. As a self-confessed lazy girl, Shannon has an affinity for hard-working perfumes, fool-proof make-up products and does-it-all skincare.