'Birkin bangs' are proving to be the haircut of the summer—and they ooze French-girl chic
They come Em Rata and Jenna Ortega approved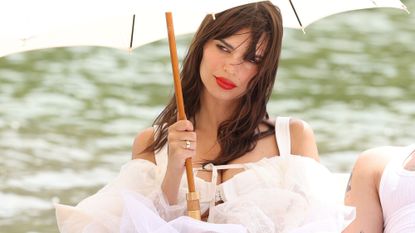 (Image credit: Getty Images/Pierre Suu/Contributor)
When it comes to hair, trends come and go. While blunt bobs are in one minute, the next we're talking about the butterfly cut and Scandi hairline. And while bobs have no doubt reigned supreme in the hair space in recent years, it's time for something new to take centre stage—the fringe. Yep, the fringe is back with a bang (pun totally intended). And right now, it's all about Birkin bangs.
Yes, you did read that right—Birkin bangs, not Birkin bags. You see, besides being a sartorial icon, original 'French girl', Jane Birkin, was also famous for her stylish bangs. Sitting somewhere between a full fringe and curtain bangs, the Birkin fringe is whispy, laid-back and gives off a 'zero effort required' sort of vibe. And we're seeing it everywhere right now. Everyone from Emily Ratajkowski to J Lo seems to be opting for Birkin bangs.
And this makes loads of sense considering that no-fuss, low-maintenance hair has been the hair trend of 2023—and it's super easy to style. Live True London's senior colourist, Stéphane Ferraira says, "We're seeing a step away from pristinely-styled hair. [Slept-in looks] can be enhanced with styling sprays and pomade." Because yes, despite the fact fringes and bangs get a bad rap for being high maintenance (I'll admit, they do require regular trims), the great thing about Birkin bangs is that they don't really require a whole lot of work in the morning. The lived-in aesthetic is all part of the look.
As a beauty editor who has worn the exact same fringeless, balayage hair style for over 12 years (I had one blip which involved a platinum blonde shag cut, but let's put that aside for one moment), I can safely say I've never wanted a fringe more. The last and only time I ever had a fringe was at the age of 14. I wore it down the first day I had it cut in and then proceeded to push it back with a thick, jersey headband every single day afterwards, until it grew out. However, I feel as though enough time as now passed for me to want to dip my toe into the fringe pool again, and Birkin bangs are screaming out to me.
Here's the celebrity inspiration that's proving convincing enough for me to actually want to try Birkin bangs...
1. Emily Ratajkowski
I credit Em Rata for putting Birkin bangs back on the beauty map in 2023. Her recent fringed style is surely enough to make anyone want to give it a go, right?
2. Jenna Ortega
Jenna Ortega's bangs prove just how well a low-fuss, lived-in hair look pairs perfectly with a wispy fringe.
3. Zendaya
I haven't been able to get this look out of my head ever since seeing it on my feed last year. Zendaya's fine fringe is '70s perfection.
4. J Lo
Everyone in the Marie Claire UK offices has been talking about J Lo's new fringe this week—and why wouldn't we? It's stunning. What J Lo does, I try to follow.
5. Jourdan Dunn
It's been a little while since Jourdan Dunn has blessed us with a fringe style, but I still consider this look to be one of the greatest fringe moments ever.
6. Lucy Boynton
When it comes to bangs, Lucy Boynton is the person I look to the most. Her retro, curtain bangs set the gold standard, if you're asking me.
Celebrity news, beauty, fashion advice, and fascinating features, delivered straight to your inbox!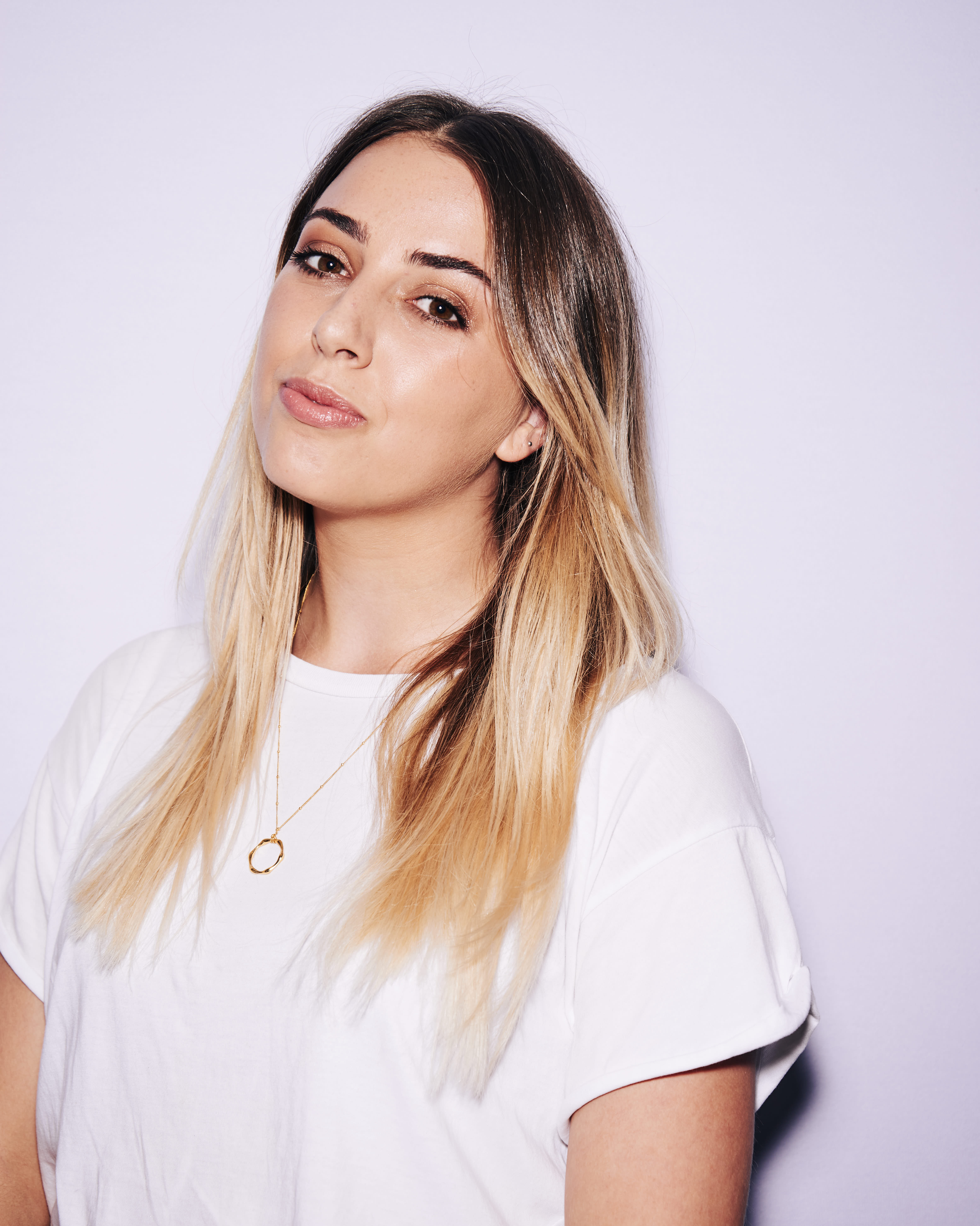 Shannon Lawlor is the Executive Beauty Editor at Marie Claire. With nearly a decade of experience working for some of the beauty industry's most esteemed titles, including Who What Wear, Glamour UK, Stylist and Refinery29, Shannon's aim is to make the conversation around beauty as open, relatable and honest as possible. As a self-confessed lazy girl, Shannon has an affinity for hard-working perfumes, fool-proof make-up products and does-it-all skincare.