As a beauty editor, I usually think Cyber Monday is a bit of a con—but these perfume deals just make sense
With up to 60% off, even I can't say no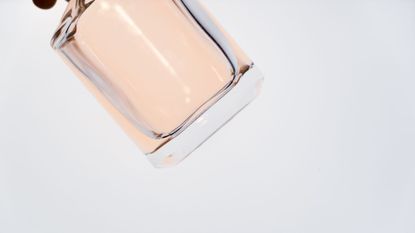 (Image credit: Getty Images)
I'll be honest, as much as I appreciate a great bargain, I'm not a big lover of Black Friday or Cyber Monday. As a beauty editor, I'm very aware of over consumption and waste, and sale culture just intensifies that awareness. When it comes to Black Friday and Cyber Monday perfume deals, however, I do feel a little differently. (Team Marie Claire are also sharing our editor-approved Black Friday beauty deals live right now.)
You see, the best perfumes out there are expensive. Trust me, I spend most of my days testing out the best perfumes—from skin scents to floral perfumes—and I can tell you one thing for sure: the very best perfumes in existence tend to have hefty price tags.
And while my love for all things fragrance is no doubt down to the luxury of it all, even I can't deny the appeal of the perfume deals to be had. In fact, I often recommend that anyone holds off buying the one luxury perfume they've had their eye on all year until the last week of November—because more often than not you're going to make a notable saving.
Editor's choice
Personally, I recommend utilising Cyber Monday and Black Friday fragrance deals cleverly. Instead of stocking up on loads of perfumes you simply like the look of, instead start thinking about the perfumes you've really longed for this year. It could be the bottle of niche perfume that just proved too expensive or the rich-smelling perfume you have had your eye on for months but never got around to buying.
Right now, retailers are already slashing their prices on some of the bestselling and luxurious fragrances. Both John Lewis and Harvey Nichols (both of which stock some of the most luxurious fragrances out there, including Chanel and Maison Francis Kurkdjian) are offering notable discounts on some of the most expensive perfumes around.
Black Friday Perfume Deals Quick Shopping Links
The best Cyber Monday and Black Friday perfume deals (that come expert approved)
If you're feeling overwhelmed, here are the Black Friday and Cyber Monday perfumes that I genuinely think are too good to pass on—and I've even stocked up on a couple myself.
Best Black Friday Perfume Deals Under £30
Best Black Friday Perfume Deals Under £50
Best Black Friday Perfume Deals Under £80
Best Black Friday Perfume Deals Under £100
Best Black Friday Perfume Deals Under £200