Which royal family member has binge watched Bridgerton not once but TWICE?
And no it's not the Duke of Sussex or Cambridge...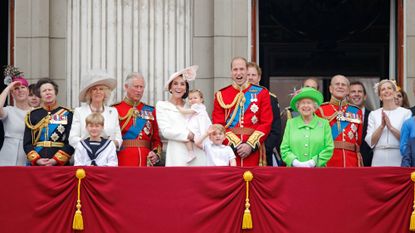 And no it's not the Duke of Sussex or Cambridge...
If there's one show that's perked us all up, it's Bridgerton. All hail the fantastic bonkbuster romp of a period drama that's made us think about something that's not 'When will Lockdown 3 ever end?' and got us all Googling every single thing Regé-Jean Page has ever been in.
If you can't stop the Bridgerton binge (and frankly who can), looks like you're in very good company. Royal company in fact, because there's someone in the royal family who's confessed to loving a TV duke as much as they once were with a real-life one.
Step forward, Sarah Ferguson, Duchess of York, who is a huge fan of the Netflix hit show, which recently confirmed it would return for a second season.
Sarah, 61, told Us Weekly: "I adored Bridgerton so much that I watched it twice, deliberately. I'm obsessed with it. I think Daphne (played by Phoebe Dynevor) is a terrific character, as we see her learning about life. I love the way she learns to use her strong voice. It chimed with me because now is the time for women to speak up.
"The costumes and set designs were incredible too. The way Betsy Beers and Shonda Rhimes have created Bridgerton is fabulous, and I was really impressed."
The Duchess also revealed her own personal connection to the hit show, and hinted it could carry on for another five seasons: "I hear they might be making future series at Sunninghill Park for the next five years, which is my old home."
Sarah lived at Sunninghill Park when she was married, from 1986 to 1992 to the seriously tarnished Prince Andrew - thanks to his friendship with convicted sex offender Jeffrey Epstein. But the hard-working mum to Princess Beatrice and Princess Eugenie isn't letting any family scandals get in the way of her new career plans. Sarah announced earlier this year on her Instagram account that she has a new job - as a Mills & Boon novelist. And she's keen on asking Shonda Rhimes, Bridgerton's producer, to adapt her upcoming novel, Her Heart For A Compass (out this August) into a TV series. Well, if you don't ask, you don't get.
Fergie's debut Mills & Boon book is a fictional account of the life of her great-great-aunt, Lady Margaret Montagu Douglas Scott. The Victorian-era story features a character called Lord Rufus Ponsonby.
The Duke of Hastings best watch his gorgeous back.
Celebrity news, beauty, fashion advice, and fascinating features, delivered straight to your inbox!
Maria Coole is a contributing editor on Marie Claire.
Hello Marie Claire readers – you have reached your daily destination. I really hope you're enjoying our reads and I'm very interested to know what you shared, liked and didn't like (gah, it happens) by emailing me at: maria.coole@freelance.ti-media.com
But if you fancy finding out who you're venting to then let me tell you I'm the one on the team that remembers the Spice Girls the first time round. I confidently predicted they'd be a one-hit wonder in the pages of Bliss magazine where I was deputy editor through the second half of the 90s. Having soundly killed any career ambitions in music journalism I've managed to keep myself in glow-boosting moisturisers and theatre tickets with a centuries-spanning career in journalism.
Yes, predating t'internet, when 'I'll fax you' was grunted down a phone with a cord attached to it; when Glastonbury was still accessible by casually going under or over a flimsy fence; when gatecrashing a Foo Fighters aftershow party was easy-peasy-lemon-squeezy and tapping Dave Grohl on the shoulder was... oh sorry I like to ramble.
Originally born and bred in that there Welsh seaside town kindly given a new lease of life by Gavin & Stacey, I started out as a junior writer for the Girl Guides and eventually earned enough Brownie points to move on and have a blast as deputy editor of Bliss, New Woman and editor of People newspaper magazine. I was on the launch team of Look in 2007 - where I stuck around as deputy editor and acting editor for almost ten years - shaping a magazine and website at the forefront of body positivity, mental wellbeing and empowering features. More recently, I've been Closer executive editor, assistant editor at the Financial Times's How To Spend It (yes thanks, no probs with that life skill) and now I'm making my inner fangirl's dream come true by working on this agenda-setting brand, the one that inspired me to become a journalist when Marie Claire launched back in 1988.
I'm a theatre addict, lover of Marvel franchises, most hard cheeses, all types of trees, half-price Itsu, cats, Dr Who, cherry tomatoes, Curly-Wurly, cats, blueberries, cats, boiled eggs, cats, maxi dresses, cats, Adidas shelltops, cats and their kittens. I've never knowingly operated any household white goods and once served Ripples as a main course. And finally, always remember what the late great Nora Ephron said, 'Everything is copy.'