Divorce easier than getting a driving licence
Marriage used to mean 'until death do us part' but in recent years the British courts have gained a reputation for making divorce proceedings too easy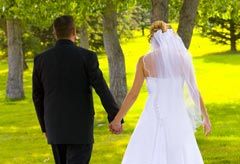 (Image credit: Rex Features)
Marriage used to mean 'until death do us part' but in recent years the British courts have gained a reputation for making divorce proceedings too easy
Marriage seems to have lost it's meaning in today's society as a cultural revolution has made it possible to get a divorce by simply filling out a few forms.
Sir Paul Coleridge, who presided over the bitter divorce battle of Sir Paul and Heather McCartney, says the stigma that used to be attached to divorce has disappeared, leaving 3.8 million children at the mercy of the courts as parents break-up.
'In about 1950 you weren't allowed in the royal enclosure at Ascot if you were divorced,' says the High Court Family Division judge. 'That now would include half the Royal Family.'
The judge has repeatedly called for legal reforms to clear up the aftermath left by the decline of marriage, and approached the Government to set up an independent commission to reform marriage, divorce and family laws.
Yesterday, he described the problem of family breakdown as huge during an interview on BBC Radio Five Live. 'It's a form-filling exercise and you'll get your divorce in six weeks if everyone agrees,' he says.
'The whole society is affected by this. It affects the lives of children themselves, it affects the lives of their parents and the wider family gets caught up in it, too.'
Sir Paul blames a cultural revolution of sexual morality and sexual behaviour for the growing dissolution of marriages in the UK. He says the change in social attitudes over the past five decades has given people complete freedom of choice.
Official figures suggest that the average marriage now lasts around 11 years.
Do you agree that divorce is becoming too easy? Should couples work harder to maintain their marriages? Let us know your thoughts by posting a comment below.
Celebrity news, beauty, fashion advice, and fascinating features, delivered straight to your inbox!