Ricky Martin to star in Glee?
The singer is set to play Spanish teacher in the hit TV series, according to reports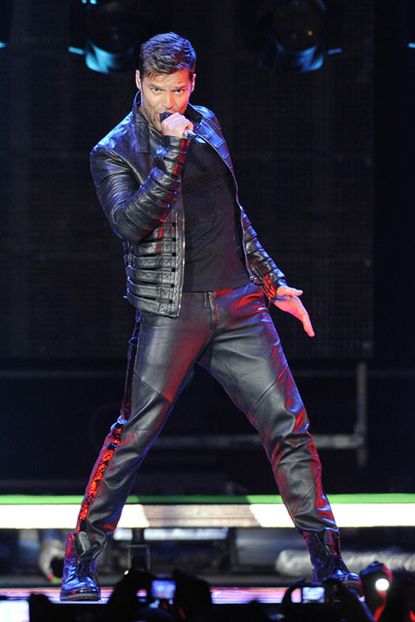 (Image credit: REX)
The singer is set to play Spanish teacher in the hit TV series, according to reports
Ricky Martin is being lined up for a guest-starring role on Glee, to play the 'hottest Spanish teacher ever,' according to reports.
GLEE TWITPICS: SEE THE CAST BEHIND THE SCENES
The 'She Bangs' singer is apparently talking with producers about joining McKinley High as a substitute Spanish teacher, with the episodes due to air as early as January 2012.
A source told TVLine.com: 'Ricky will play the hottest Spanish teacher ever in the history of Ohio'.
If he does take the part, Ricky will be join a growing alumni of famous faces, who have all guest starred in the comedy series.
Gwyneth Paltrow previously played a part in the Glee gang as hot subsitute teacher Hollie Holiday and actress Anne Hathaway has also said she is very keen to nab a role in the hit show.
Glee's creator Ryan Murphy on working with Hathaway previously said: 'We're not going to do guest stars at all the first half of the season, but I would love to work with Anne and she supposedly has the whole thing mapped out. I'm curious as to what she wants to do. I love her. I think she's great.'
Talking of starring in the show Anne said last year: 'I would love to be on 'Glee'. Can I make a confession? In my head I've written a part for myself! It's so arrogant and obnoxious, it's like, 'Ryan Murphy no one else wants to be on your show.' But in my head I've cast myself and I know which song I'd sing.
'I would want to play Kurt's long-lost aunt, his mother's sister who is also gay, who comes back to help him deal with his sexuality and I would sing 'No One Is Alone' from Stephen Sondheim's epic show 'Into the Woods'.'
Would YOU like to see Ricky Martin take on a role in the hit show? Let us know in the comments box below...
Celebrity news, beauty, fashion advice, and fascinating features, delivered straight to your inbox!