Natalie Portman says the US abortion ruling has left her feeling "frustrated" and "devastated"
"It is devastating to live in a country where your personhood is not given the same treatment as others."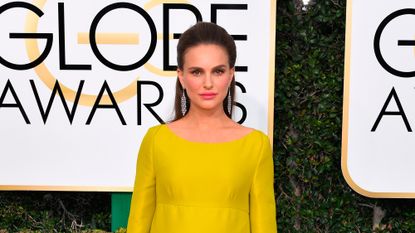 (Image credit: Rex Features (Shutterstock))
"It is devastating to live in a country where your personhood is not given the same treatment as others."
Last month's overturning of the the Roe v Wade landmark law that gave women the right to abortion care by the US Supreme Court has caused anger, shock and sadness among other emotions for many. For Natalie Portman, "frustration" and a feeling of "devastation" can be added to the list.
Speaking to Glamour magazine, the Oscar winner shared her thoughts on the move that's expected to strip over half of US women of their right to choose as a result of the law change. The 41-year-old actress and director said:
The Black Swan actress also spoke about her role as scientist Doctor Jane Foster in Marvel's, Thor: Love And Thunder and how she hopes that it helps to give the right message to her son, Aleph and daughter, Amalia.
She said: "I definitely feel that I want to create a world for my kids that treat all genders with their full dignity, autonomy and value in the many versions of what that means for choice and for equity in all kinds of expressions of it."
She also pointed to the Roe v Wade ruling when stating that her daughter has "fewer rights" in a "very legal way" than she did growing up. Despite this, she's hopeful that the world of entertainment has improved over the years to show "them that they have the full range of possibility for who they want to be, who they want to love."
Natalie, who is married to French dancer and choreographer Benjamin Millepied, has never shied away from voicing her opinions and support for causes. At the 2022 Academy Awards, she wore an embroidered Dior cape with the names of unnominated female directors, including Greta Gerwig, in a nod to the all-male nominations.
We will continue to update this story.
Celebrity news, beauty, fashion advice, and fascinating features, delivered straight to your inbox!
Amy Sedghi is a freelance journalist, specialising in health and fitness, travel, beauty, sustainability and cycling.
Having started her career in The Guardian newsroom working with an award-winning team, Amy's proud to have reported on a variety of topics, speaking to a range of voices and travelling far and wide to do so. From interviews on ski lifts to writing up breaking stories outside courtrooms, Amy is used to reporting from a range of locations (she's even been known to type up a story in a tent).
She also loves being active, spending time outdoors and travelling - with some of her favourite features she's worked on combining all three. Cycling and eating her way round the Isle of Man, learning to sail on the Côte d'Azur and traversing the Caminito del Rey path in Spain are just some of her highlights.
Covering a diverse range of subjects appeals to Amy. One minute she may be writing about her online styling session with Katie Holmes' stylist and the next she's transporting readers to the basketball courts of Haringey where she joined a group trying to lower knife crime in the capital.
While at university, Amy was awarded The Media Society bursary. Following her stint at the Guardian, Amy worked at Google and as well as writing for Marie Claire, she regularly contributes interviews, features and articles to National Geographic Traveller, The Guardian, The Independent, The Telegraph, Stylist, Refinery29, Glorious Sport, Cycling Weekly and Rouleur.
When she's not writing, Amy can be found trying to get through her towering stack of books-to-read, cycling down at Herne Hill Velodrome or looking for the next place to eat and drink with friends.