Natalie Portman was paid three times less than this Hollywood actor
'I wasn't as pissed as I should have been'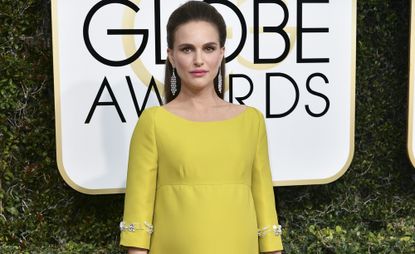 (Image credit: Rob Latour/REX/Shutterstock)
'I wasn't as pissed as I should have been'
Do you remember back in 2015 when Sony was hacked and documents revealing the salaries of a hoard of Hollywood stars were leaked? It didn't only come as a shock to the public but also to A-list actresses who realised the severity of the gender pay gap in their industry.
Natalie Portman has joined other actresses speaking publicly about the discrepancies between their payslips and those of their equivalent male co-stars.
First, Jennifer Lawrence admitted on Lena Dunham's Lenny newsletter that the leaked salary information from her film American Hustle didn't make her angry at Sony, but angry at herself: 'I failed as a negotiator because I gave up early.'
Now, Marie Claire's February issue cover star Natalie Portman has revealed to us that Ashton Kutcher was paid three times as much as her for 2011 rom-com No Strings Attached.
'I knew and I went along with it because there's this thing with "quotes" in Hollywood... His [quote] was three times higher than mine so they said he should get three times more. I wasn't as pissed as I should have been. I mean, we get paid a lot, so it's hard to complain, but the disparity is crazy.'
'Compared to men, in most professions, women make 80 cents to the dollar,' she continued. 'In Hollywood, we are making 30 cents to the dollar.'
'I don't think women and men are more or less capable. We just have a clear issue with women not having opportunities. We need to be part of the solution, not perpetuating the problem.'
Considering Natalie Portman, 35, is already an Oscar-winning actress, with lots more exciting projects in the pipeline, including sci-fi Annihilation, romantic drama Song to Song and drama The Death and Life of John F. Donovan, it's no surprise the actress is finally speaking out about this issue which has, and is, affecting actresses still to this day.
Read the full interview with Natalie in the February issue of Marie Claire, out now
Photographs by Matt Jones
Celebrity news, beauty, fashion advice, and fascinating features, delivered straight to your inbox!