'I finally feel loved' Susan Boyle tells Oprah
The emotional Britain's Got Talent star opened up on her troubled childhood, revealing she feels accepted for the first time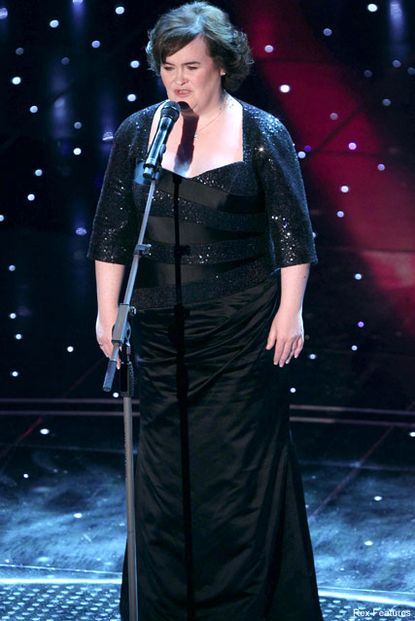 (Image credit: Rex Features)
The emotional Britain's Got Talent star opened up on her troubled childhood, revealing she feels accepted for the first time
Britain's Got Talent superstar Susan Boyle has revealed to US chat show host Oprah she 'finally feels loved' after suffering years of torment at the hands of bullies.
TALENT SHOW WINNERS AND LOSERS
The singing sensation's first rendition of I Dreamed A Dream on Britain's Got Talent reduced thousands around the country to tears, and although not a winner, Susan still found worldwide success, plus, she's had a serious style makeover along the way.
And after achieving international success, the emotional star has finally opened up on her troubled childhood, which was married by others' unkindness.
'Bullies were burning my clothes with a cigarettes and stuff like that and trying to trip me up,' she said.
'It wasn't really human. I was being hit around the head, stuff like that. There was really repeated name calling It made me feel as if nobody loved me.
'I really didn't matter. I was just a target. Once you give bullies that power, they've really got a hold on you.
'What you do is you do well in something and you try and gain their respect in some way, and that's what I was trying to do with my singing.'
Now the eccentric star revealed she's never felt better, and has put her troubled days behind her.
'I feel loved,' she told Oprah before performing Crowded House classic Don't Dream It's Over. 'And that's something I didn't feel when I was younger.'
Are you a Susan Boyle fan? Let us know in the comments box below.
TALENT SHOW WIINNERS AND LOSERS
LATEST X FACTOR PICTURES
Celebrity news, beauty, fashion advice, and fascinating features, delivered straight to your inbox!