7 of the strangest moments from Gwyneth Paltrow's trial so far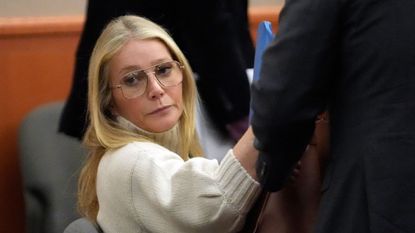 (Image credit: Getty Images)
You would have to be living under a rock not to have heard of Gwyneth Paltrow's ongoing court case, with the televised trial (and its absurd viral moments) dominating the internet.
The 50-year-old Goop founder is on trial this month over a ski crash, that took place on her family holiday in Utah back in 2016.
Terry Sanderson, 76, claims that Paltrow was distracted and "recklessly" crashed into him like "Godzilla" on a bunny slope at Deer Valley ski resort.
Sanderson described the crash as a "hit and run", claiming that Paltrow skied directly into his back, leaving him unconscious, and alleging that he suffered life-altering repercussions - a brain injury and four broken ribs. He is seeking $300,000 (£245,000) in damages, first filing suit against Paltrow in 2019.
Paltrow however denies the charge, claiming that it was the plaintiff who crashed into her, and countersuing for $1, as well as legal fees.
The court case continues this week, with Paltrow's husband Brad Falchuk and her children, Apple, 18 and Moses, 16, expected to be called to the stand as part of her defence.
This trial is just over half-way through, but due to the string of absurdities running throughout, it will already go down as one of the strangest (and most talked about) of the decade.
Each day brings new footage and subsequent memes of the televised court case, most of which sees Paltrow questioned by Sanderson's attorney Kristin Vanorman, on seemingly random topics. Everything from her height and choice in ski attire, to her "friendship" with Taylor Swift and whether she considers herself to be a good tipper - something she was asked to swear to "under oath".
Coupled with Paltrow's Goop outfits and her being barred from bringing the bailiffs snacks, it's no surprise that this court case has gone viral.
7 of the strangest moments so far from Gwyneth Paltrow's trial
We've rounded up the strangest moments from this court case so far, from the focus on Taylor Swift to Paltrow complimenting Sanderson's attorney on her shoes.
1. Gwyneth Paltrow being complimented on her ski attire
While Paltrow was being question by Sanderson's attorney Kristin Vanorman, she was asked to confirm what she was wearing on the slopes at Deer Valley ski resort.
"You were wearing goggles, a helmet - you kind of looked like everyone else on the slope," Vanorman stated, to which Paltrow responded: "That's always my intention."
"You probably had a better ski outfit though I bet," Vanorman added, giving Paltrow a smile, to which the actress replied: "I still have the same one!"
2. The surprising focus on Taylor Swift
When asked about the $1 Paltrow was asking for in damages and whether it was symbolic, Paltrow responded during her questioning: "It's symbolic because the damages would actually be more."
"And I asked you as well where you learned about that," attorney Kristin Vanorman continued. "Through Taylor Swift, because she asked for $1 in symbolic damages right?" "And I think I said at that point, I had not been familiar with it, but I since am," Paltrow responded.
"Are you good friends with Taylor Swift?," the attorney continued, to which Paltrow replied: "No. I would not say we are good friends, we are friendly. I've taken my kids to one of her concerts before but we don't talk very often."
Vanorman continued: "You've never given Ms Swift personal, intimate gifts for Christmas?" - a question that Paltrow did not have to answer due to it being deemed irrelevant by her lawyer.
It is thought that Vanorman's comments were in reference to Goop's 2021 holiday gift guide where the brand gifted a number of celebrities, including Swift, a special package. It is not known however how this detail was relevant to the case.
3. Gwyneth Paltrow being asked under oath if she was a good tipper
One of the most surprising moments from the ongoing trial saw Gwyneth Paltrow asked to say under oath whether she was a good tipper.
"I'm assuming - and you're under oath here, that you're a good tipper?", Sanderson's attorney Kristin Vanorman asked a confused Paltrow, to which she laughed: "yes".
"OK fantastic," Vanorman responded. "I wouldn't expect anything less."
4. The Goop founder being barred from gifting snacks to the bailiffs
Gwyneth Paltrow's attorney Steve Owens made a request last week to bring in "treats" from Paltrow's security to share with courtroom staff.
"I want to do this transparently," he announced before Judge Kent Holmberg. "Private security for my client wanted to bring in treats for the bailiffs for how helpful they've been."
Sanderson's legal team objected to the motion to bring treats for the courtroom staff.
"Ok, there's an objection so thank you, but no thank you," Judge Holmberg concluded.
5. Gwyneth Paltrow being told she was "small but mighty" during questioning
While on the stand, Paltrow described the 2016 ski crash, recalling: "I was yelling at him". "Pretty loud, pretty forceful", added Sanderson's attorney Kristin Vanorman.
"I was pretty upset", Paltrow explained, to which Vanorman replied with one of the strangest moments of the trial so far.
"You're small but mighty", she told Paltrow to which the Goop founder started laughing. "Actually," Vanorman then continued, "you're not that small."
6. Gwyneth Paltrow shielding her face with a $250 notebook
Photographs of Paltrow went viral after she was spotted shielding her face from courtroom cameras with a blue leather notebook.
With the internet being what it is, online sleuths identified and located the notebook, as Smythson's leather Soho notebook, retailing for $250.
Unsurprisingly, there's expected to be a spike in sales.
7. Attorney Kristin Vanorman telling the courtroom about her height
"May I ask how tall you are," attorney Kristin Vanorman asked Paltrow during questioning. "I'm just under 5'10"," replied the Goop founder.
"I am so jealous", Vanorman told Paltrow in front of a seemingly confused courtroom. "I think I'm shrinking though", Paltrow added, to which Vanorman responded: "You and me both - I have to wear 4 inch heels just to make it to 5'5"."
The conversation then took an even stranger turn as Paltrow complimented the attorney's shoes, telling her: "They're very nice", before being thanked by Vanorman.
The trial is still ongoing.
We will continue to update this story.
Celebrity news, beauty, fashion advice, and fascinating features, delivered straight to your inbox!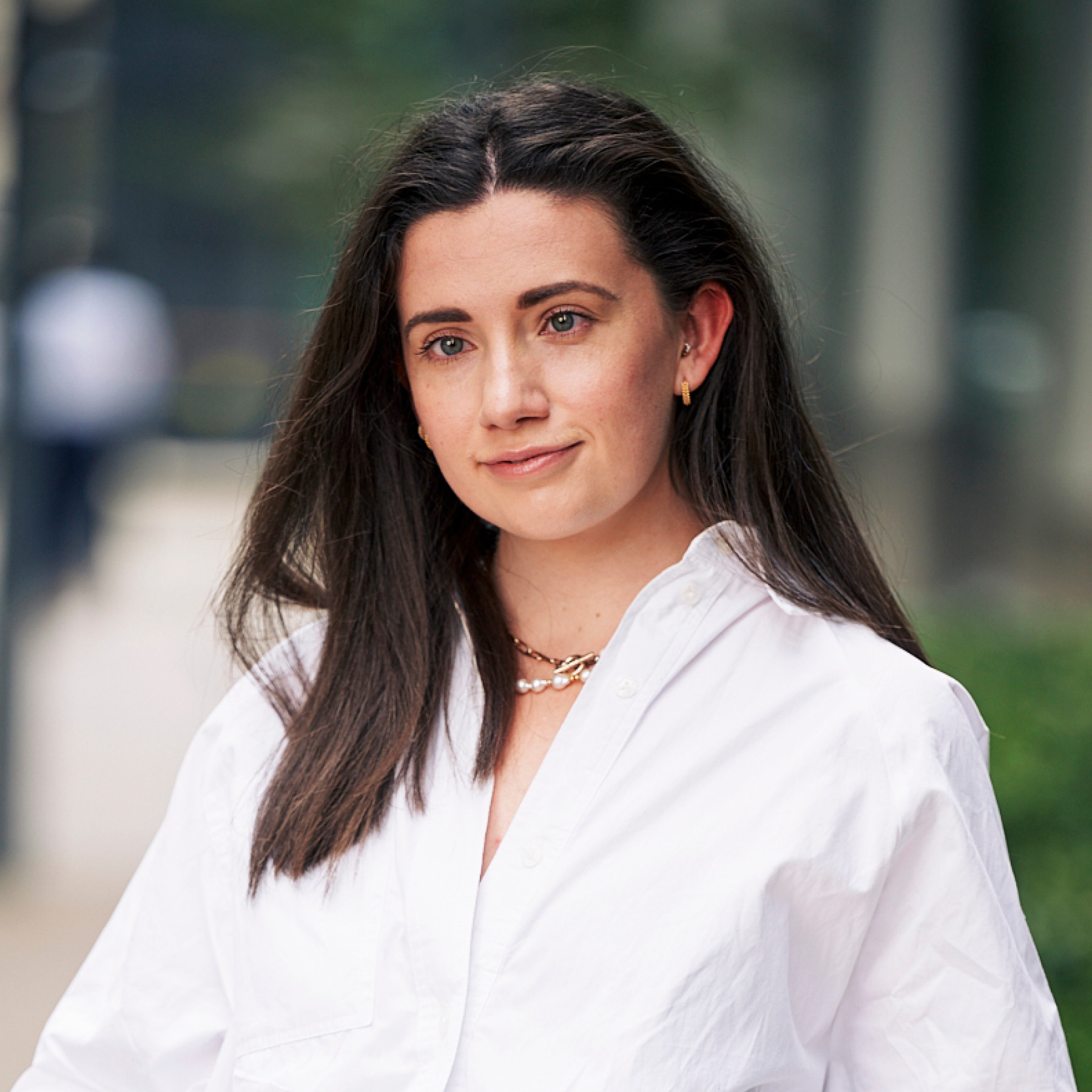 Jenny Proudfoot is an award-winning journalist, specialising in lifestyle, culture, entertainment, international development and politics. She has worked at Marie Claire UK for seven years, rising from intern to Features Editor and is now the most published Marie Claire writer of all time. She was made a 30 under 30 award-winner last year and named a rising star in journalism by the Professional Publishers Association.