Beauty's most creative makeup artist has launched her debut collection
Here's how to get your hands on Isamaya Ffrench's new makeup line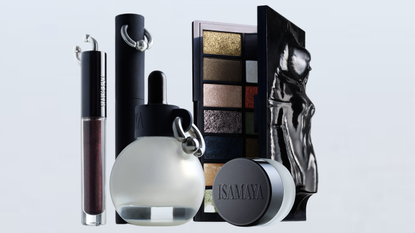 (Image credit: Isamaya Beauty)
Here's how to get your hands on Isamaya Ffrench's new makeup line
Just when you thought Isamaya Ffrench had reached her peak at Burberry and Byredo, she's launched her own line. Rejoice!
Ffrench has been a beauty trailblazer since she broke onto the scene as beauty editor of i-D magazine back in 2014. Before that (if you'd believe it) she developed her skills at face painting parties. Quickly Isamaya's career went from entertainer to beauty industry innovator, going on to create looks for the likes of Kate Moss, Zendaya and Rihanna.
Fam0us for her otherworldly artistry - think elf ears and super thin Y2K eyebrows - the creative director has always revelled in the playfulness of makeup. So, it's no surprise that her debut line, Industrial, is as edgy as it is high-performance.
The five-piece line is perfect for creating a low-maintenance look with high-fashion results. Made up of buttery eyeshadows, a dewy base product, a purple lip lacquer (it's not as scary as it sounds) and mascara and brow products, the collection will slip easily into your everyday beauty routine or provide a full face on its own.
On the release of her brand, Isamaya Beauty, Ffrench said: 'I'm creating my own world for a new generation of makeup lovers. I want to inspire people and show them that there are other ways to approach beauty. To liberate them from the ideals of the mainstream and to be more authentic by proposing something more artistic.'
The brand founder is being as unorthodox with her business model as she is her products. Instead of being continuously available, Isamaya Beauty will only be sold in limited drops.
In a very Supreme-like way, Ffrench will release exclusive lines in collaboration with the world's most renowned artists. Industrial is a product of collaboration between Isamaya and famous fashion photographer Steven Klein. Hence the dark and oh-so-surreal campaign...
Did I mention that the packaging is recyclable and wearable? The rings on the mascara, lip and base products can be repurposed as jewellery. Seriously cool.
Intrigued? Shop Isamaya Beauty exclusively from Selfridges below: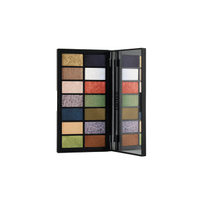 Industrial Colour Pigment eyeshadow palette, £95
With a mixture of mattes, metallics and glitters, this 14 shade palette will see you from work meetings all the way through to night time sessions. The oily texture means that the shadows stay all day and the pigment is high intensity. Perfection.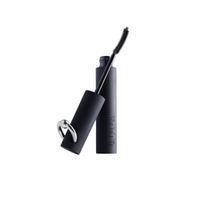 Rubberlash Mascara, £35
Isamaya is famous for her high-volume, fanned-out lashes. Her new mascara's jet black, thick formula means you have high-drama in just one swipe. The wand is curved to give the falsies effect and it has a small ball on the end so that you can separate lashes from the root.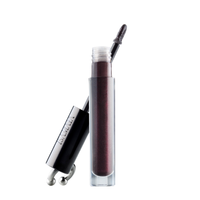 Liplacq lip serum, £32
Ffrench is doing the plump lip trend in new ways with this cool-toned serum come gloss. Fear not, it's not as burgundy as it looks once it's on. Instead, the darkness adds a subtle shadow around the edge of your lips to make them appear more full.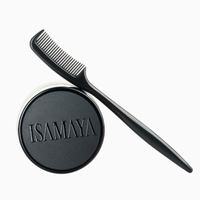 Browlacq brow laminator, £30
You all love our guide to brow lamination. Well, if you don't want to go all the way, this is salon standard brows in a pot. Coming with a handy comb that gives height and separation, the strong-hold gel is set to give cult favourites a run for their money.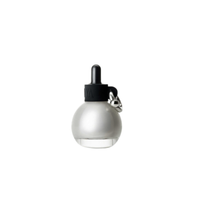 Skinlacq glow serum, £60
This product hasn't been released on Selfridges yet but it's already getting the most hype. We're dubbing it industrial strength glow in a bottle (no pun intended). The magic liquid can be applied after cleansing for a glass skin look, or you can pop it onto your high points after makeup too.

Celebrity news, beauty, fashion advice, and fascinating features, delivered straight to your inbox!
Grace Warn is the at Commercial Producer & Writer Marie Claire UK. From organising cover shoots and uncovering the latest news to creating social content, she loves the fact that no one day is the same!
Growing up just outside of London, Grace made the leap at 16 and started to intern. Juggling education, earning money, styling, producing and organising numerous fashion cupboards was as intoxicating as it was challenging and it's what's brought her here today.
After graduating in the pandemic, the only option was to take on as many freelance roles as possible. From demystifying health jargon to keeping up with the latest footwear drops, a strange concoction of health and footwear journalism became Grace's bread and butter but she always wanted a break in lifestyle journalism and production. Then she landed her dream role!
When she's not racing to deadlines, Grace can be found on anything that could pass as a dancefloor dancing to Diana Ross or scouting out vintage sales on the outskirts out South London - believe it or not, Beckenham is the place to go!