Roka, Charlotte Street
Roka combines great atmosphere with great quality food. A fine place to eat out with friends or for a lively date in London...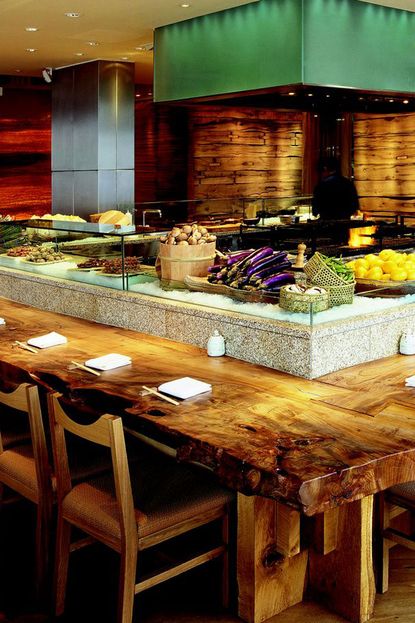 (Image credit: Roka)
Roka combines great atmosphere with great quality food. A fine place to eat out with friends or for a lively date in London...
It was Friday night, and we were looking for somewhere up market yet unpretentious serving reliably good food where we could celebrate the end of a hard week over a good cocktail (not too much to ask in London surely?). Roka, in Charlotte Street was highly tipped as the perfect combo being on a bit of a culinary high and like its sister restaurant Zuma, big on atmosphere.
We eased ourselves in with a couple of beautifully presented Japanese cocktails in the basement bar – The Shochu Lounge where the DJ was spinning some laid back House and the mood was just on the right side of buzzy.
Shochu is a Japanese distilled spirit much like vodka but made from Rice or Barley. The cocktail selection here featuring this wonderful spirit is endless. We sampled one infused with plum on the rocks (dangerously Moorish and seemingly non-alcoholic for the first 10 minutes) followed by the Nightingale (a crisp refreshing combination of Shochu, lime, elderflower and orange bitters beautifully presented). I was tempted by the Hello Kitty house punch too (Shochu, raspberry, rose, lemon and sparkling water) but resigned myself to the fact that this is probably a post-dinner offering.
Drinks finished, we headed up to the restaurant for dinner and were seated in the middle of the restaurant in one of the covetable 'Counter seats', the counter itself a beautiful knotted wooden slab of wood by the central robata grill. This was a great vantage point to see the fresh fish, chicken and beef dishes being charcoal grilled by a small army of nimble chefs; not to mention a great spot for some people watching as Charlotte Street's media execs emptied out onto the surrounding bars outside.
Don't come to Roka if you're after a quiet traditional meal where each course is served in order. This is the type of place where you order a selection of plates for sharing and they come out piping hot and fresh from the kitchen as and when they're ready. I'd heard reports about slightly haphazard service here, but I couldn't fault the staff who were polite, efficient and very well humoured considering how packed out the place was. They were lead by the rather entertaining GM Yishay Malkov, who dryly compares managing top restaurants in London (previously Gordon Ramsey's Claridges) to dealing with tricky operations in his past life in the Navy.
We kicked things off with some excellent salmon sashimi and minced tuna sashimi with spring onions served on a platter over crushed ice and accompanied by spicy sticky edamame. We followed an exquisite selection of crunchy moist soft shell crab, which was accompanied by a delightful roasted chili dressing. Then out came the elegantly presented tender-stem broccoli with ginger and miso and the scrumptious slightly crunchy asparagus with sweet soy and sesame.
We ended on a high with the celebrated black cod marinated in Yuzu miso (arguably better than the Nobu version in terms of subtleness of flavour and consistency) and the scallop skewers with wasabi and shiso. Wow. Having discovered the Schocu, we stuck with this light spirit instead of Saki throughout and found it a lovely alternative to wine.
The desert had to be seen to be believed, a solid chocolate mousse Buddha, which stood 5 inches high, accompanied by an array of exotic fruits from Kumquats to papaya. We swore we wouldn't finish it, and then did.
Roka combines great atmosphere with great quality food. A fine place to eat out with friends or for a lively date in London. But make sure you book. Its consistently packed out every night.
Address: Roka 37 Charlotte Street London W1T 1RR. Venue phone: 020 7580 6464. Venue website: www.rokarestaurant.com.
Approx: £50 a head without alcohol.
Celebrity news, beauty, fashion advice, and fascinating features, delivered straight to your inbox!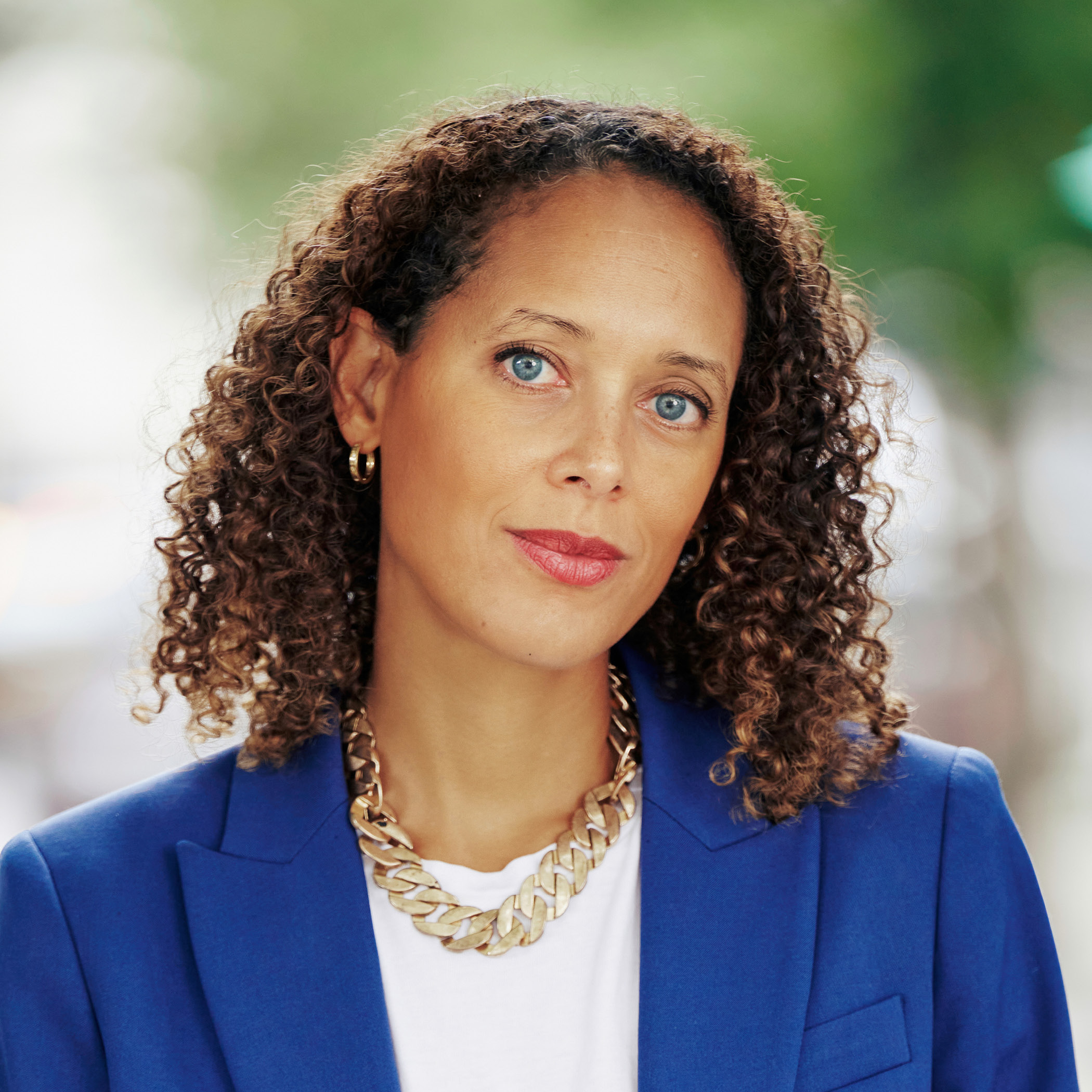 Andrea Thompson is Editor in Chief at Marie Claire UK and was recently named by We are the City as one of the UKs top 50 trailblazers for her work highlighting the impact of Covid on gender equality.
Andrea has worked as a senior journalist for a range of publications over her 20 year career including The Sunday Times, The Guardian, The Daily Mail, Channel 4, Glamour and Grazia. At Marie Claire Andrea is passionate about telling the stories of those often marginalised by the mainstream media and oversaw a feature about rape in the Congo that won the title an Amnesty Media Award. She also champions women's empowerment, sustainability and diversity and regularly chairs panels and speaks at events about these topics. She sits on the committee of the British Society of Magazine Editors where she acts as Vice Chair and looks after Diversity and Inclusion. She regularly mentors young women from under represented communities trying to break into the media industry.