Can't motivate yourself to workout? 5 quick winter workouts that are also effective - trust us, we asked a top PT
Bookmark now, thank us later.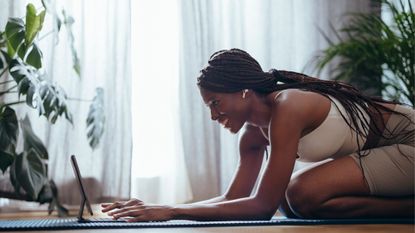 (Image credit: Getty Images)
If you've noticed the change in temperature this week and pulled out all of your cosiest jumpers, yep - you're not alone. As the days get darker and leaves turn golden, mustering the motivation to exercise gets more challenging than not bingeing your favourite Netflix show on a particularly bad hangover. Enter stage right: winter workouts.
While, of course, winter workouts can take any form - you can wrap up warm and head out for a run, walk to your local gym and opt for some strength training, or book a class in a studio - there are a few that personal trainer Stef Williams recommends as the most effective you can do from the comfort (and warmth) of your own home).
Stuck in a serious fitness rut and not sure where to start with finding a bit of get up and go? As Williams shares: "Finding movement that you enjoy is key to building an effective workout routine, regardless of the time of year." Case in point: if you actually enjoy the exercise you're doing, you're much more likely to stick to it and in turn, be consistent and see results from what you're doing.
Her advice for this time of year when the days get darker and daylight hours shorter? "It can be tough during the winter months to motivate yourself to get to the gym, which is why I recommend opting for low impact, effective workouts that you can do from home."
Like? Well, you'll have to keep scrolling to find out. Don't miss our guide to the best ways to exercise in cold weather and an expert's top tips for exercise motivation, while you're here.
5 winter workouts guaranteed to boost your exercise motivation
What workout does the trainer reckon is most effective in winter?
As above, Williams is a big fan of low impact, at-home workouts for during the winter months, sharing that you're far more likely to stick to something if it actually feasibly fits into your current routine and lifestyle.
"This is why I always recommend people try Pilates or strength training," she explains. "Both mean you can get an effective workout done in a shorter period of time from either the gym or, if you don't feel like heading to the gym, you can easily adapt the full body workouts into an at-home session using dumbbells, resistance bands, and a mat."
5 winter workouts to try tonight
1.15-minute Pilates sculpt abs workout
What? This short but spicy class is designed to train your deep core muscles, shares Williams. "This means it challenges both your core stability and control, strengthening those muscles." And these are important because? "They're integral in all movement and everyday life."
Why? This class is an ideal length of time to do during your lunch break and gives you a break from sitting at your desk. "It's also a great add-on at the end of a strength workout," Williams adds.
How long? 15 minutes.
2. 20 minute glute and obliques Pilates sculpt
What? This class combines everyone's two favourite target areas, shares Williams. "Work deep into your glutes and obliques with control and precision," she shares. Top tip: remember to maintain alignment and connect to your breath throughout.
Why? This class is perfect if you're feeling low on energy and motivation and want to get a quick bit of movement in, the personal trainer shares.
How long? 20 minutes.
3. 30-minute full body home workout
What? This is a simple full-body workout which uses both dumbbells and a resistance band.
Why? "This workout is ideal for those darker, winter days where you want to get a sweat on but can't bring yourself to brace that cold walk to the gym," explains Williams.
How long? 30 minutes.
4. 35-minute full body flow Pilates sculpt
What? Got a bit more time on your hands? Williams promises that you'll engage every muscle in this full body class. "Work deep into your core and strengthen all the surrounding muscles while maintaining proper control, posture and breathing throughout," she explains.
Why? "It's a great low-impact class with no equipment required," the trainer adds. "Even on those days when you don't want to head to the gym as it's too cold out, you can get some nourishing movement in."
How long? 35 minutes.
5. Ultimate leg and glute home workout
What? This easy-to-follow lower body workout promises to fire up your glutes in no time.
Why? If you're looking to target your lower body and want a challenging session that will leave you feeling strong and energised, this one's for you, shares the trainer.
How long? 40 minutes.
Shop MC UK's go-to home workout kit now:
lululemon Align High-Rise Pant 28"
The Align range is pretty famous in the MC UK office - they're our Health Editor's favourites as they sweat wick and support. Other need-to-knows: the leggings come in 14 different colours and patterns.
Bala Bangles Ankle and Wrist Weights 1lb
The Bala ankle and wrist weights went viral for a reason. Not only do they look great, but they help take your workout up a notch by adding extra weight.
What exercise can I do in winter?
Good question - and the sky's actually your limit, according to personal trainer Stef Williams. You could try running, cycling, swimming, strength training, HIIT, Pilates, or yoga.
That said, if you're at a loss at current, her winter go-to is low impact, effective workouts that you can do from home. Bottom line? "Find a workout that you enjoy and you'll build an effective workout routine, regardless of the time of year." Think about it: if you actually look forward to your workout, you'll be eager to get up and go rather than put it off or postpone it.
Celebrity news, beauty, fashion advice, and fascinating features, delivered straight to your inbox!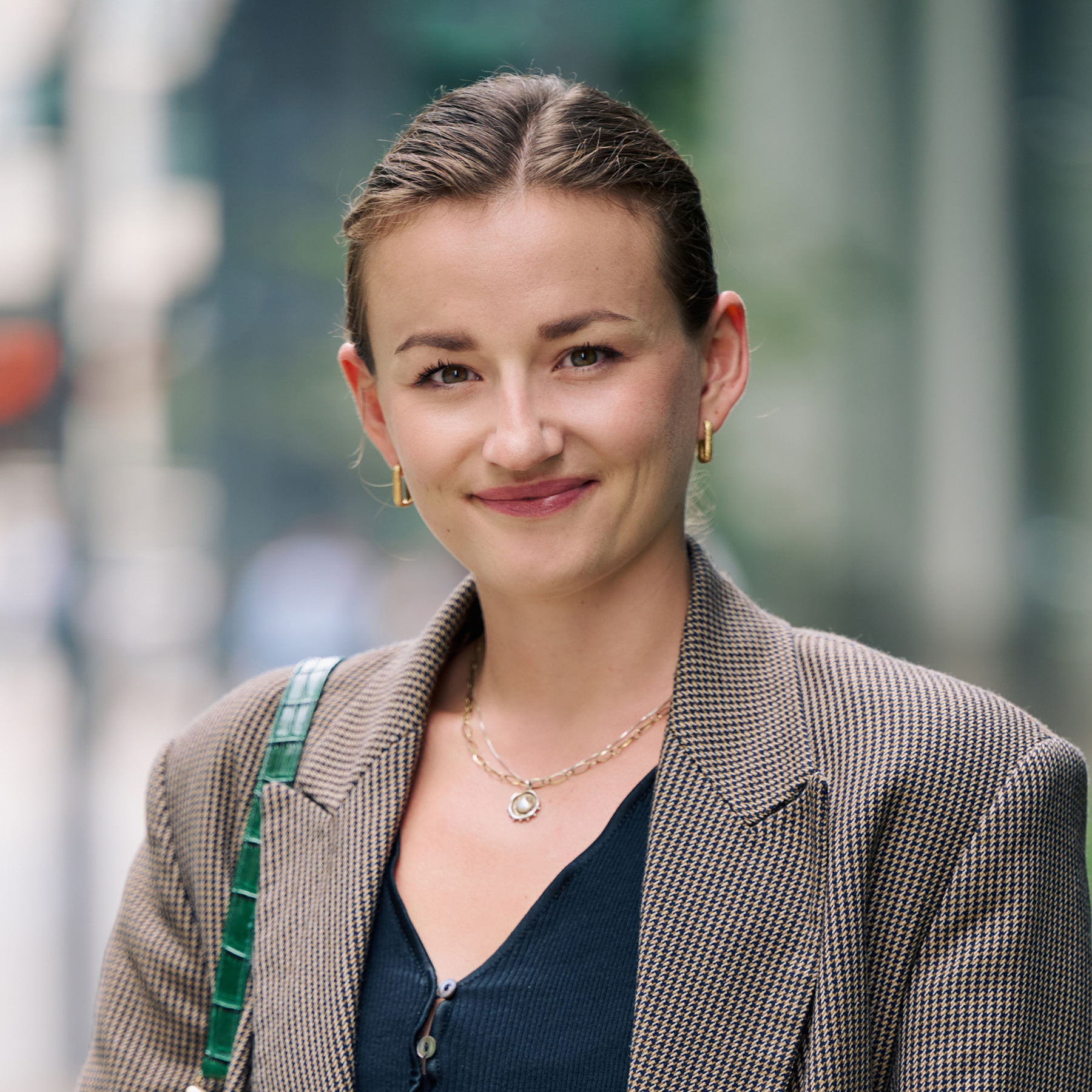 Health, Sustainability and Relationships Editor
Ally Head is Marie Claire UK's Health, Sustainability, and Relationships Editor, eight-time marathoner, and Boston Qualifying runner. Day-to-day, she works across site strategy, features, and e-commerce, reporting on the latest health updates, writing the must-read health and wellness content, and rounding up the genuinely sustainable and squat-proof gym leggings worth *adding to basket*. She regularly hosts panels and presents for things like the MC Sustainability Awards, has an Optimum Nutrition qualification, and saw nine million total impressions on the January 2023 Wellness Issue she oversaw, with health page views up 98% year on year, too. Follow Ally on Instagram for more or get in touch.