For these 4 brands, female friendship is at the heart of every collection
Stronger together.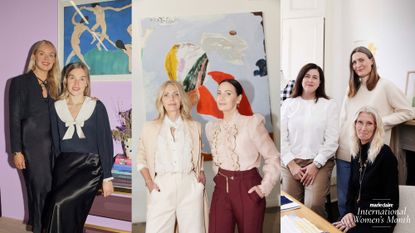 (Image credit: Courtesy of Brands)
It is a globally touted notion that we are stronger together and today, we wanted to highlight female fashion brands that completely embody this notion, founded by not one, but two (or sometimes three) women.
Between mother-daughter duos, sisters and best friends, female fashion founders are proving that there is indeed power in numbers. From Antwerp-based Bernadette to homegrown brands like Rixo and Albaray, all over the world women are working together on the creation of incredible collections, while simultaneously upholding friendships and providing mutual support.
There's no better day than International Women's Day to shine a light on brands founded by teams of inspiring women, so keep scrolling for the story behind four successful fashion brands founded by duos (and trios).
Below the founders responsible for Bernadette, Rixo, Albaray and Zimmermann talk us through the genesis of their brands, the importance of female friendships and their advice for other aspiring female founders.
Bernadette
Founded by mother-daughter duo, Charlotte and Bernadette de Geyter, Bernadette is the whimsical, feminine brand known for its voluminous silhouettes, flower and bow embellishments and bold distinct prints.
"My mother and I have always been best friends, as we have always shared a creative relationship, sharing our love for colour, interior, and fashion," Charlotte de Geyter, tells Marie Claire on the genisis of the brand. "Once I graduated from the Royal Academy of Fine Arts in Antwerp, I moved to the UK to work in fashion. The longer we were apart, we quickly realized we had a unique story to tell, and we had to share it." And so Bernadette was born.
Charlotte credits the brand's success to being a "female-driven brand led by two women representing two different points of view." She explained, "Our strength is the fact that the brand is designed by women, for women."
In terms of advice for other female founders, Charlotte says, "Always stay true to who you are. It's important to not get distracted by how other people do things. Find your own way of doing things, and how you feel the best."
Rixo
It is the story of famed, UK fashion-industry folklore. Henrietta Rix and Orlagh McCloskey met at university and quickly became best friends before founding Rixo out of their living room. There is no denying that female friendship is certainly at the center of this brand.
"Orlagh and I are so close we're basically sisters, and we know exactly what we're both thinking all the time," Henrietta tells Marie Claire. "For the first few years of RIXO it was pretty much just us two sat around the kitchen table working until the early hours of the morning – it's been so nice to have support from one another and to have been on this crazy journey together! Now as we have a team of over 80 people. It's such a pinch-me moment for Orlagh and I when we look back at the early days of RIXO."
As a brand, Rixo has always been about making women feel good. We want people to feel like "the best version of themselves," when wearing the brand, Henrietta tells me. "RIXO is all about making women feel confident, that's why we spend so much time perfecting our designs and fit."
When it comes to advice for other female founders, the message is simple. "Go for something that you're passionate about and always trust your own gut and intuition," Henrietta says.
Zimmermann
Founded by sisters Nicky and Simone Zimmermann in 1991, Zimmermann is a brand with family at the heart. In fact, Nicky's husband even acts as CEO. Throughout their 30 years in the business, Zimmermann has grown to become one of Australia's most successful fashion exports, now securing itself as a name on the prestigious Paris Fashion Week calendar.
Founder Simone believes the closeness of her family-run business is beneficial to its success. "We are just able to be supportive of each other," she tells Marie Claire. "We respect each other in so far as how we think. We all think in the same way, and we would never have a different opinion of a way in which to approach something. In 30 years you work out how to work with people."
"You just really need to stick to your guns and work really hard. It's almost that simple," Nicky says, when asked about advice for aspiring female founders. "Believe in yourself. If you have an idea or something that you really really want to do, just do it. Because you have to work for a really long time, and I want to get up every day and love what I do, so my advice is to make sure you do."
Given the brand's decades-long success, this should definitely be taken on board.
Albaray
"Albaray was conceived during lockdown," the brand's founders explained to Marie Claire. "As three close friends and industry veterans, we decided to use our 25 years of experience to build our own brand and do it our way."
And so, Paula Stewart, Karen Peacock and Kirstie Di Stazio started Albaray in the spring of 2021, after having previously worked together at the high-street retailer, Warehouse. "Starting something from scratch meant we had a blank page."
The trio very much agree that their personal friendship has helped to create the building blocks for their success so far. "We started Albaray knowing each other's key strengths and that really helped. We knew we worked really well together and gave each other the space and support to really excel in our areas of expertise."
However, that doesn't mean it hasn't come without its challenges. "We also learnt new insights into each other's personalities, starting a brand-new business often creates stressful situations but due to our friendship and respect for each other the challenges become much easier to lean into together as a team."
So what advice would these industry veterans give to aspiring founders? "Find business partners that will celebrate you, lift you up and offer unwavering support. Be open to the fact you will be faced with challenges you couldn't possibly predict but with a great team, hard work, and passion you will be able to overcome difficult bumps in the journey."
"We would also recommend you find a way to help decompress from running a business, allowing you to re-energise and re-focus."
Celebrity news, beauty, fashion advice, and fascinating features, delivered straight to your inbox!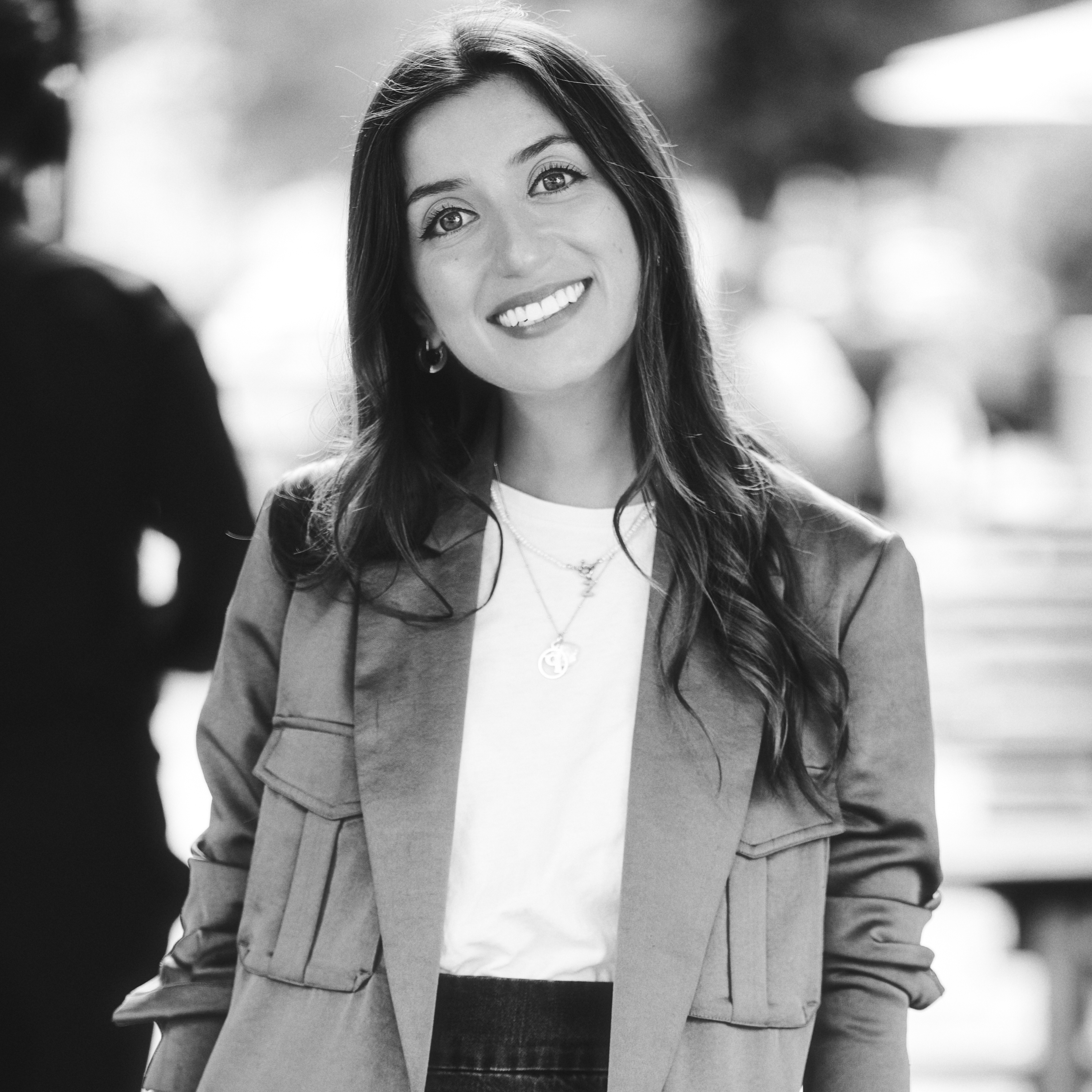 Zoe Anastasiou is a Fashion Editor with over eight years of experience working across digital publications in New York, London and Australia. She has contributed to publications including Harper's BAZAAR and ELLE Australia, and was the Fashion and Social Media Editor at Who What Wear UK before joining Marie Claire.