I got 5 beauty editors to test Armani Luminous Silk Foundation to determine if it's *really* worth the money
It's considered the best of the best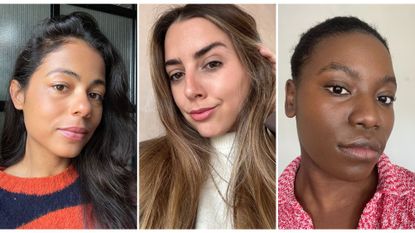 (Image credit: Morgan Fargo/Shannon Lawlor/Ata-Owaji Victor)
If, like me, you're on a quest to find the best foundation of all time, there's high chance you've already stumbled across Giorgio Armani Luminous Silk Foundation in your search. Why? Because it seems as though everyone who has ever tried it has something great to say about it.
Whether you're after the best foundation for mature skin, the best foundation for oily skin, the best foundation for dry skin or even the best foundation for acne-prone skin—the appeal of Giorgio Armani Luminous Silk appears to be universal. But why? Armani Beauty Make-up Artist, Naoko Scintu explains, "The Luminous Silk formula is perfect because it's buildable, so you can put it on really sheer or you can build it up for more coverage. It's also oil free and really easy to blend, so is easy for anybody to use, as well as being good for every skin type. It's available in 40 shades so it covers all skin tones. My favourite way to use it is with a big fluffy brush."
But I know as well as you do that what makes a great foundation for one person might prove disastrous for another. Call me a sceptic, but it's for this reason I'm not a big believer in 'cult' beauty products—particularly when they're expensive. You see, Luminous Silk costs a cool £45, making it a luxury buy (and I'm the sort of person who sees the appeal in a good ol' Rimmel foundation). And when it comes to luxury buys in beauty, I find that, a lot of the time, people want the product to be good so badly that they convince themselves it is. So forgive me for always taking luxury beauty product recommendations with a pinch of salt.
Luckily, I'm a beauty editor with a fair few beauty editor friends, and it's in our nature to play devil's advocate with product formulas. So, to see if Giorgio Armani Luminous Silk foundation really is as universally adored as everyone says it is, I reached out to four fellow journalists to see if they were prepared to test it out for me and they agreed.
So, if you've been toying with the idea of parting with £45 for Luminous Silk, here's the totally honest and entirely unbiased opinions of the formula from some of the most trusted beauty journalists I know (I'm including myself in that—call me arrogant if you will).
Morgan Fargo, Freelance Beauty Editor
Before
After
Giorgio Armani Luminous Silk Foundation, Shade 9
Morgan's Verdict
"It's hard to move for the celebrity testimonials about this Armani foundation. The Armani Luminous Silk Perfect Glow Flawless Foundation, to use its full name, counts everyone from Sydney Sweeney to Kim Kardashian, Kylie Jenner, Lori Harvey and Padma Lakshmi among its super fans.
"An oil-free formulation, Luminous Silk has repeatedly been named a celebrity make-up artist favourite, sustaining its popularity since its initial launch in 2000. 23 years later, the beloved formula is still a cult item.

"Now, I don't wear foundation regularly, preferring strategically placed concealer and a sizeable amount of bronzer. But, when the occasion calls for it, a lightweight foundation that evens out skin tone and extends the wear of my make-up? Count me in.

"I used one pump of shade 9 (although wish I'd gone for a lighter option), applied it to the back of my hand and then daubed in small dots onto my face, followed by blending with a small stippling brush. For someone like me, who prefers a more natural finish, one pump was more than enough. Instantly blurring, the medium-to-full coverage liquid removed the sallow tones in my skin, as well as shaded dark circles under my eyes. It felt light but still masked hyperpigmentation marks and scarring present on my face.

"Somewhere between the hyper-glow of current complexion trends (think Hailey Bieber) and traditional matte foundations, it left my skin luminous but not dewy. My face looked lifted and brighter but not necessarily plumper or more hydrated. As I have naturally dry skin, I would save this for a special occasion when photographs or videos are likely to be taken. It made me feel put together without doing too much but was heavier than I would like for day-to-day."
Shannon Lawlor, Marie Claire UK Acting Senior Beauty Editor
Before
After
Giorgio Armani Luminous Silk Foundation, Shade 5.2
Shannon's Verdict
"Throughout my career, I have tried hundreds of foundations. And as somebody who doesn't wear foundation every day, this has proved quite the task. The reason I don't wear foundation every day isn't because I don't feel I need it, but rather I haven't never found a formula that feels comfortable enough on my oily skin.
"I have heard seriously great things about this foundation. In fact, I feel confident enough in saying it's in the top three most recommended foundations that have ever come my way. And the truth is, despite having owned a bottle years ago, I'd never given it a proper go.
"So when I dedicated an entire week to trying this foundation, I had high hopes. Luckily, I wasn't let down. If, like me, you prefer your foundation to look natural on the skin and leave you looking lit from within, you'll like it. The thing I love most about Luminous Silk is that it doesn't leave you looking as though you're actually wearing foundation. The medium coverage is buildable enough, but I fell head over heels for the way it doesn't cover up all of the things that make my skin look like mine.
"Does it totally eradicate all of my redness and pigmentation? No, but truthfully? I'm glad for it."
Before
After
Giorgio Armani Luminous Silk Foundation, Shade 13.5
Ata's Verdict
"Although I have been a big fan of the Luminous Silk concealer and used it daily for years, taking the plunge and upgrading to its accompanying foundation has not been on my hit list due to shade concerns. A lovely fair concealer shade to add brightness to the centre of my face is one thing, but the possibility of navigating the dreaded flashback due to an ill-matched foundation shade is quite another.
"When buying foundations online for darker skin there's also the persistent issue of finding the perfect undertone. With many foundations geared towards the reds and pink hues, I was pleased to see both neutral and cool options from the brand as well as the option to 'try on' the foundation.
"I alternated between one and a half to two pumps of the super-dewy foundation evenly distributed across my forehead, cheeks and chin and was instantly in awe of the 'blendablity' and shade match of the foundation.
"Its small nozzle pump allowed for complete control over the amount of product I had to work with at a time, which I love as someone who is always on the light vs. medium coverage fence. I found that the foundation dried down fast after application, which works perfectly for me as someone that likes my foundation to be able to hold up to a full night out and sheer out for more casual days. Glow wise, this foundation delivered on its promise of luminosity, leaving me with a 'lit from within' look that had me skipping the highlighter."
Keeks Reid, Freelance Beauty Editor
Before
After
Giorgio Armani Luminous Silk Foundation, Shade 12
Keeks's Verdict
"I could possibly be the last beauty editor in the world to try this foundation, but it was definitely worth the wait. I do have fairly easy skin to work with when it comes to bases as the texture is normally even, and I don't tend to get spots that I want to cover. However, my skin currently has a lot of hyperpigmentation and texture that I prefer to cover but I hate full-coverage foundation.
"Firstly, shade range. It has 40 which is wonderful. It's not the most out there but the spread is across the spectrum, and I found it easy to find mine. It's pricey at £44 but honestly, of the luxe foundations I've tried, it's top tier. It goes on so smoothly and has a lovely lightweight texture while still giving great buildable coverage. The finish is satiny and blurring but not dewy—a huge plus for me and my oily T-zone. Make-up was applied seamlessly on top of it (no under-eye creasing!) and, once set with powder in the morning without touch-up, I only got slightly shiny by nightfall. This has made my core collection."
Dionne Brighton, Trainee Writer at Marie Claire UK
Before
After
Giorgio Armani Luminous Silk Foundation, Shade 3
Dionne's Verdict
"I have heard of Luminous Silk so many times over the years, from influencers waxing lyrical about it to friends who say it is their number one foundation. But as someone with super-oily skin, I tend to stay away from anything 'luminous'. I assumed I would end up with uncontrollable shine but boy did this foundation prove me wrong.
"I can't actually believe I went so long without trying it, and now it is my go-to for everyday and full-glam moments. I first tried it on my birthday recently, and no other foundation has created a base so smooth.
"It is just the right consistency—feeling thick enough to give full coverage but, at the same time, so lightweight that I forget I have anything on. I know a lot of people say you don't need a setting powder with this and I see why. The finish is simply stunning.
"For me and my oily skin, I did end up adding a little bit of finishing powder because I like a more matte look, and the complexion was perfect. I'm pretty self-conscious of acne scarring on my cheek and this covers it beautifully. Overall, I would 100% recommend it, especially as someone who put off trying it for years—you won't regret it. I can't think of any other foundation like it."
Celebrity news, beauty, fashion advice, and fascinating features, delivered straight to your inbox!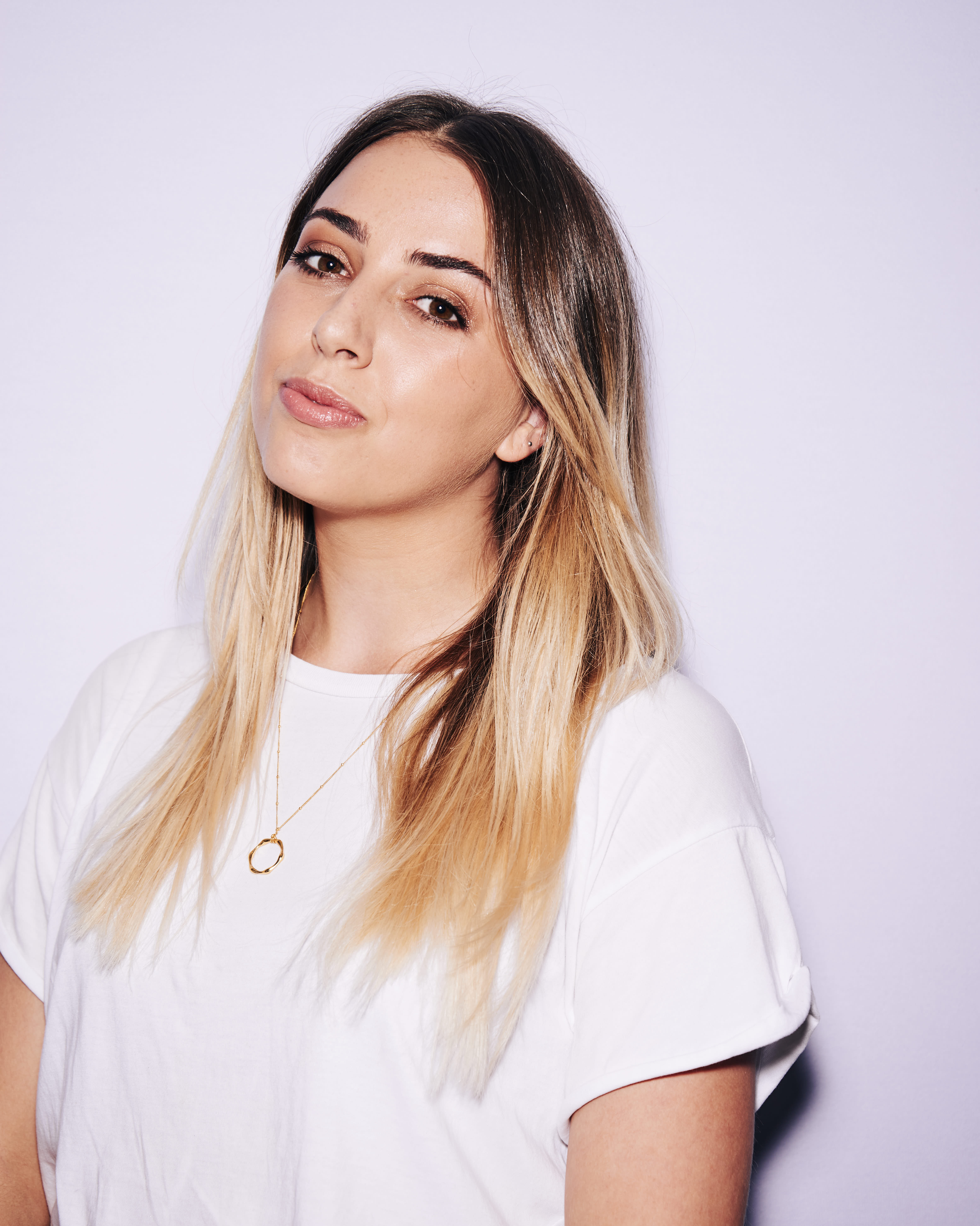 Shannon Lawlor is the Executive Beauty Editor at Marie Claire. With nearly a decade of experience working for some of the beauty industry's most esteemed titles, including Who What Wear, Glamour UK, Stylist and Refinery29, Shannon's aim is to make the conversation around beauty as open, relatable and honest as possible. As a self-confessed lazy girl, Shannon has an affinity for hard-working perfumes, fool-proof make-up products and does-it-all skincare.