I swear by this luxury beauty brand for no-effort make-up—here's an exclusive discount
You'll only find the site-wide saving here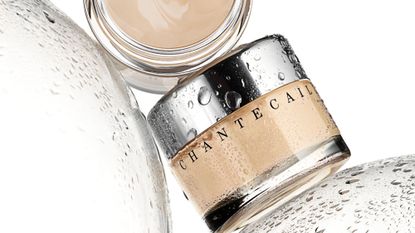 (Image credit: Chantecaille)
When it comes to make-up, I'm low maintenance. I want my whole look to be executed in approximately five minutes, and I want the result to be a pulled-together, glowing, healthy-looking complexion. This is no mean feat, I can assure you. But after nearly a decade of being a beauty journalist, I can confirm that, if you buy the right products, it can be done. One of my go-to brands? Chantecaille.
Whether it be for a cream blusher or a tinted moisturiser, space in my make-up bag is exclusively reserved for low-maintenance, easy-to-use products that give a clean, polished finish. If a product doesn't hit that criteria, it's out. And sadly, I have to admit that most of the products that do meet the criteria, and therefore have permanent spots in my make-up bag, come with eye-watering price tags.
Although my make-up bag is expensive (in terms of its contents), it's also refined and carefully edited. I hold onto a handful of expensive products that I know I'm going to use to the last drop, many of which are from Chantecaille.
The French make-up and skincare brand is the definition of high quality, luxury beauty. The products do as they say, deliver an expensive-looking finish and, sadly, have a price tag that matches. As an example, you may have seen Chantecaille's viral Future Skin Foundation on TikTok. It garnered popularity after it was used on the set of Euphoria, and now content creators are reviewing it far and wide against its very hefty price tag.
Truthfully, the majority of my most-loved Chantecaille products have been purchased on discount (the rest are press samples). I hold out for seasonal sales and then stock up. But with these discounts only happening once or twice a year, they don't come around often.
But now I have some good news for you. To celebrate the brand's 25th birthday, Chantecaille is running an exclusive site-wide 25% off discount for Marie Claire UK readers (myself included in that) over the next couple of days. All you have to do is enter code: MARIECLAIRE25 at checkout on Chantecaille.co.uk. Whether you're wanting to give the Future Skin foundation a go or are looking to expand your no-fuss make-up horizons, keep scrolling for my top picks.
1. Chantecaille Future Skin Gel Foundation
Chantecaille Future Skin Gel Foundation
When using code MARIECLAIRE25 at checkout.
If you haven't heard of this foundation, there's no doubt you'll stumble across it on your FYP soon enough. When it was revealed Future Skin was used on the set of Euphoria, TikTok went mad for it. As a beauty editor, I know this foundation has been in make-up artists' kits for years. The lightweight gel formula blends seamlessly into skin, delivering a light-to-medium (but very buildable) finish. It has a natural-looking glow without being too dewy and 'wet'—instead leaving behind skin that looks like skin. My one ask? As is the case with so many French make-up brands, we need. a. more. diverse. shade. range.
2. Chantecaille Ultra Sun Protection Sunscreen Broad Spectrum SPF 45 Primer
Chantecaille Ultra Sun Protection Sunscreen Broad Spectrum SPF 45 Primer
When using code MARIECLAIRE25 at checkout.
This is the most underrated beauty product I know. With SPF45 protection, this broad-spectrum SPF makes for the most beautiful make-up base. It's almost impossibly lightweight and feels like nothing on the skin. In fact, it's the best SPF product I think I've ever used. If it wasn't so expensive, I've cover myself in it, top to toe, every single day.
3. Chantecaille Cheek Gelée
When using code MARIECLAIRE25 at checkout.
Anyone who knows anything about my make-up tastes will know that this blusher is one of my ride or die products. The gelée texture means it doesn't slip around all over the face, yet it's still somehow almost impossibly easy to blend. The finish is glowing and makes skin looks full of life. If I could only own one blusher, it might just be this.
4. Chantecaille Real Bronze - Cosmos Collection
Chantecaille Real Bronze Cosmos Collection
When using code MARIECLAIRE25 at checkout.
Every season, Chantecaille releases a limited-edition collection in beautiful packaging. This summer, we've been blessed with the Cosmos Collection. This bronzer is unreal. The formula is a gel-based powder, meaning it has a unique, buttery blendability to it that keeps skin looking skin-like. Plus, with a subtle iridescence, it's my go-to summer bronzer.
5. Chantecaille Lip Chic
Chantecaille Lip Chic in Anais
When using code MARIECLAIRE25 at checkout.
Most of the time, I hate lipstick. My lips are naturally dry and chapped and lipsticks tends to just make things worse. Chantecaille's Lip Chic, however, makes everything a whole lot better and is one of the few lipsticks I can actually wear. It's creamy and buttery, like a balm, but has the pigment payoff of a lipstick. With a cream-satin finish, Anais is one of my favourite apricot-nudes.
6. Chantecaille Bio Lifting Mask+
Chantecaille Bio Lifting Mask+
When using code MARIECLAIRE25 at checkout.
While this isn't technically a make-up product, I thought it would be wrong to leave it off. As one of Chantecaille's bestselling skincare products, it's definitely worth a mention. The mask is creamy and sumptuous, formulated to be left on cleansed skin for 10-15 minutes as an after-cleanse treatment. With high-tech peptides, it works to tighten and firm skin, while delivering glow-boosting nourishment. Do you need it? Absolutely not. Is it a wonderful pre-event treat for when you want your skin to be looking its best? You bet.
Celebrity news, beauty, fashion advice, and fascinating features, delivered straight to your inbox!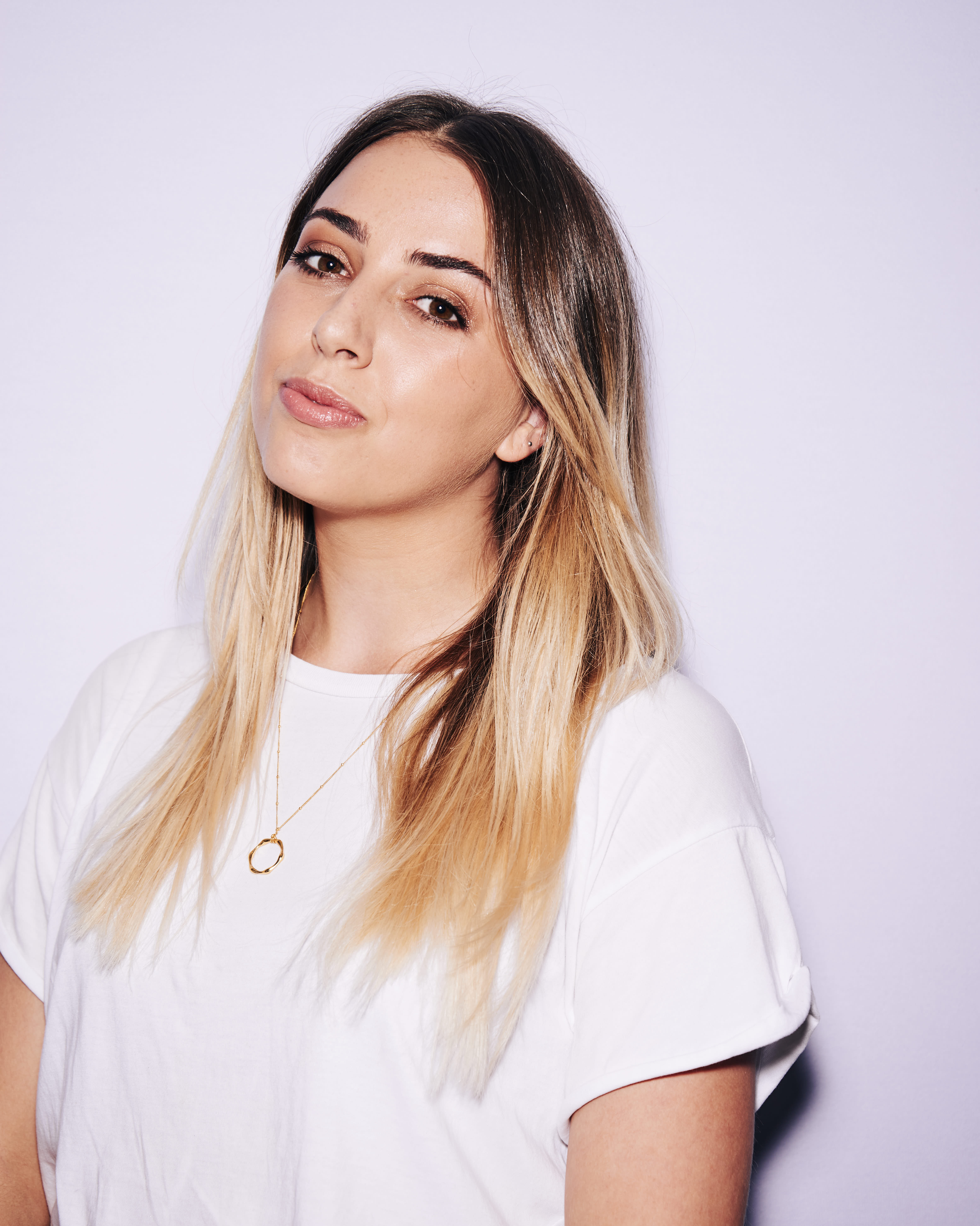 Shannon Lawlor is the Executive Beauty Editor at Marie Claire. With nearly a decade of experience working for some of the beauty industry's most esteemed titles, including Who What Wear, Glamour UK, Stylist and Refinery29, Shannon's aim is to make the conversation around beauty as open, relatable and honest as possible. As a self-confessed lazy girl, Shannon has an affinity for hard-working perfumes, fool-proof make-up products and does-it-all skincare.