Olaplex just launched a dry shampoo—after some serious testing, I have some things I *really* need to say
It's the dry shampoo for dry shampoo haters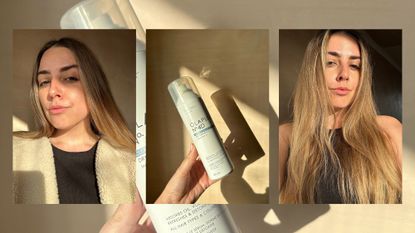 (Image credit: Shannon Lawlor)
As a beauty editor, it will likely come as no surprise to you that I love Olaplex. Everything about Olaplex's technology has, frankly, changed the game when it comes to my hair routine—and I know I'm not alone in this. So far in my career, I've never met an Olaplex product I didn't like. The brand's revolutionary bond-restoring technology has set the bar for how good strengthening, damage-protecting hair products should be and, as far as I'm concerned, the efficacy of Olaplex products still goes unmatched (I'm a particularly big fan of the Olaplex serum).
Another fact about me that you didn't ask for is that I loathe dry shampoo. My long, thin hair hates it. And considering that my hair gets greasy approximately eight hours after I've washed it, the fact it doesn't get on with dry shampoo is particularly annoying. As soon as I blast some of that oil-absorbing powdery spray into my roots, it's as though my thin hair sighs out every bit of life it had left in it and weighs down heavy on my head. So, when I first caught wind of the Olaplex Clean Volume Detox Dry Shampoo launch, it's needless to say I wasn't that hyped.
In fact, I was certain it was going to be the first Olaplex product I'd dislike. Like all new dry shampoo launches, Olaplex No.4D promises to create volume, absorb oil and leave hair feeling soft and clean without any weight. The formula combines Olaplex's patented Bond Building Technology (that's the stuff that strengthens your hair in the brand's product and, which I believe, sets Olaplex products apart from the rest) with ingredients that absorb oil for 'clean, weightless body'. On top of all of this, it claims to be totally transparent—a concept I've been sold before only to be left with grey roots.
So while this sounds truly fantastic, I'd been left feeling let down one too many times by dry shampoo to have any hope it in the product at all. But because I'm a journalist and it's my job to research these things, I decided to give it a go.
I first sprayed it onto my roots two weeks ago, and I'm already thinking about ordering a second can. Yep, Olaplex No.4D Clean Volume Detox Dry Shampoo is the only dry shampoo I've ever genuinely liked enough to want to use it every day.
There's a few things that make the formula great, but let's start with the basics. Before giving the product a real test drive, there are a couple of pros to note. Firstly, in true Olaplex style, it looks great on the shelf, and the packaging oozes the sort of luxury you find yourself longing for first thing in the morning. Something about reaching for the super-sleek and chic can just makes you feel like you've got your life together a bit (even when your roots are oily and your hair is overdue a wash).
Shop Olaplex Clean Volume Detox Dry Shampoo
Secondly, it smells wonderful but totally unimposing. While I like my beauty products fragranced, even I feel a bit overwhelmed by some of the fragrances in other dry shampoo formulas. Tropical, fruity, floral and powdery all at once, I really don't like the way that some dry shampoos have fragrances that linger all day. A few that I have tried have such strong scents, in fact, that they overrule my actual perfume. Olaplex Clean Volume Detox Dry Shampoo, however, smells fresh and salon-like, much like a great shampoo. It's enough to make your hair smell like it's had a refresh without obviously masking anything.
And that's just the start. Because as soon as I'd really put the formula to the test, I officially became a dry shampoo sorta girl.
Before using Olaplex Clean Volume Detox Dry Shampoo
As mentioned, my hair is prone to greasiness. You see, straight and fine hair, like mine, has a tendency to look greasy quicker that curly or more textured styles. Why? It's just basic physics. When the hair shafts are straight, any grease produced at the root travels down the strands quicker and more easily than it does on other hair types.
Above, my hair is just one day post-wash. Typically, I wear my hair loose on day one, when it's at its cleanest and bounciest. However, by day two, my hair is usually too greasy to wear down, so I opt for a slicked-back bun (Hailey Bieber, you are my icon). So, to give the formula a real run for its money, I tested it out when my hair was in a state that I would consider too greasy to wear down.
As directed, I blasted the dry shampoo into various sections at the roots, waited 30 seconds and massaged it. Straight away, I could tell that Olaplex were right about something—it definitely doesn't leave even a trace of white residue. In fact, it felt a bit alien to not be able to detect the product at all by eye.
After using Olaplex Clean Volume Detox Dry Shampoo
Once I was done massaging it in (this took all of around two seconds), I was genuinely shook. My hair felt clean. And what's more, it looked clean, too. In fact, a friend actually asked me what I'd done to my hair for it to look so full of volume. And that isn't the sort of compliment I'm used to getting.
My roots were left lifted with a bit of undone texture, resulting in the sort of look that appeals to my inner Francophile. It was giving the sort of French-girl vibes I've only ever been able to dream of.
Whenever my hair started to fall flat throughout the day, I'd just give the roots a little lift with my fingers and we'd be back in business. The best bit? There wasn't a trace of residue left on my hands afterwards. Since then, I've been using my can every other day.
Is it enough to tackle day-three hair for me? No. But frankly I think that would be asking for too much.
The caveats
As with all beauty products, there are some things to note before you jump right in and buy this. For example—and I can't believe I'm saying this—if you use dry shampoo to add some intense grit and malleable texture to your hair, this product will likely be too lightweight for you. While I really detest the feeling of weighty dry shampoo in my roots, I know many people with thicker hair who like the heavy grittiness of some dry shampoos to give their hair hold and lift. If that's what you want out of your formula, Olaplex Clean Volume Detox Dry Shampoo isn't for you.
The other thing to consider is the price. It's £28 a can. And while forking out big money for Olaplex products might be a little luxury many are willing to succumb to, it's worth considering just how often you use dry shampoo in comparison to your other spenny Olaplex products. If you're the sort of person who likes to empty a quarter of a can into your roots daily, it could prove a very costly expense.
Lastly, I'm not sure if this is a me problem or not, but after a mid-afternoon touch-up, I have noticed a little bit of build-up in my roots. It's nothing major (you'd need to get really close to see it), but I can imagine if you have very dark hair that's glossy, this might be a bit of information you'd like to know.
My final verdict? If you've already got an affordable dry shampoo that you love, you can probably stick with it. However, if like me you're yet to find your match made in dry shampoo heaven, this one really is worth giving a go.
Celebrity news, beauty, fashion advice, and fascinating features, delivered straight to your inbox!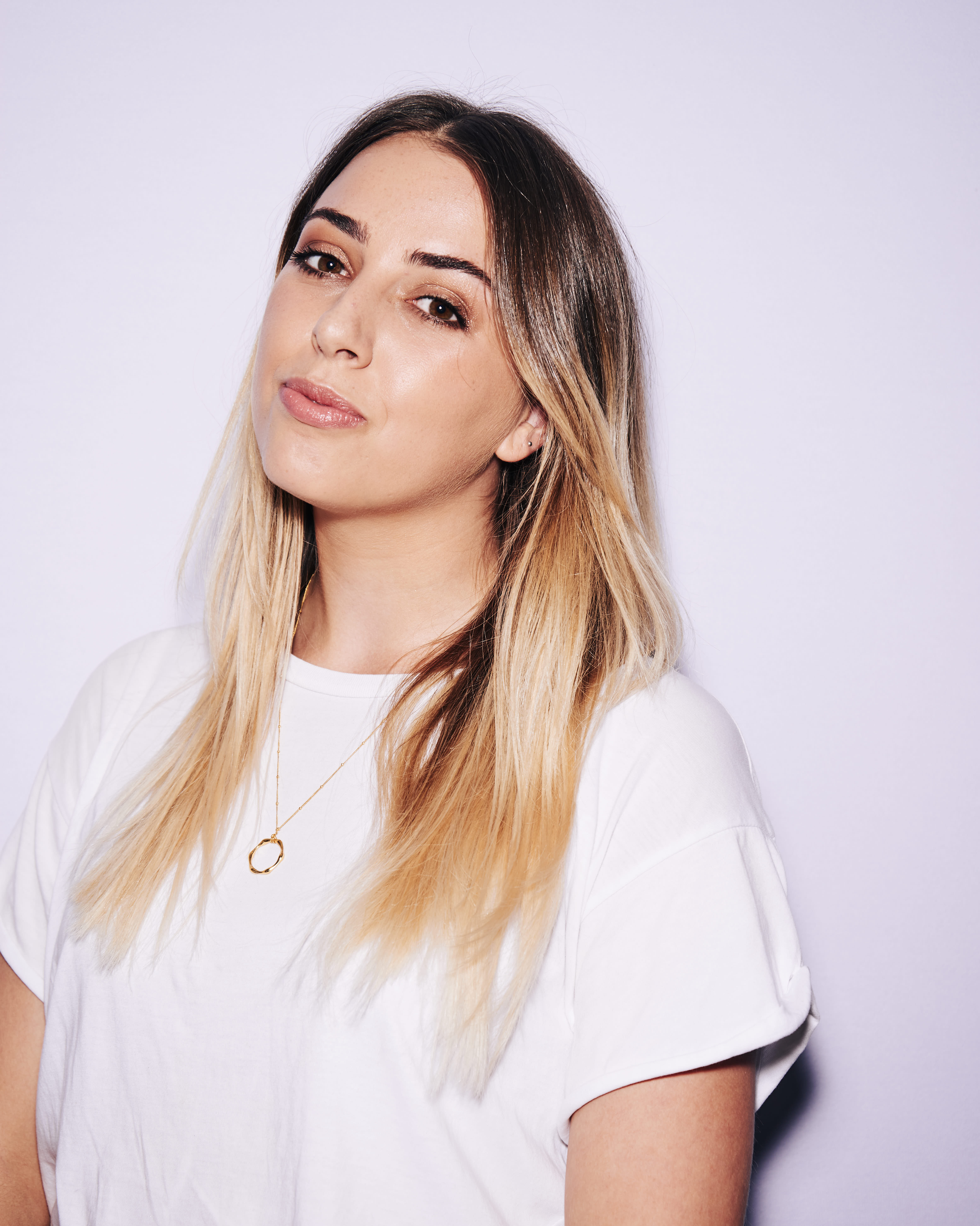 Shannon Lawlor is the Executive Beauty Editor at Marie Claire. With nearly a decade of experience working for some of the beauty industry's most esteemed titles, including Who What Wear, Glamour UK, Stylist and Refinery29, Shannon's aim is to make the conversation around beauty as open, relatable and honest as possible. As a self-confessed lazy girl, Shannon has an affinity for hard-working perfumes, fool-proof make-up products and does-it-all skincare.