After nearly a decade of testing, I can safely say these are the only products that give my thin hair any volume
There's truly only a handful of products that work for me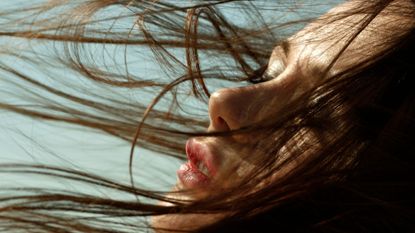 (Image credit: Getty Images/Vladimir Serov)
One of the key things I've learned over my many years as a beauty journalist is that the industry doesn't really understand how to create products for thin hair. Sure, if you have thin hair you might be able to brush up on the best hair trends and hairstyles for thin hair to help give your style a bit of life, but when it comes to day-to-day maintenance—the products are never quite right.
As a beauty editor with long, thin and totally lifeless hair, I know this struggle well. You see, I test hair products for a living, and I can safely say that after nearly a decade of trialling and testing all of the very best volumising hair products on the market, 99% of them aren't quite right. You see, like most people, I like to opt for easy hairstyles that take next to no time to execute—and most of the best volumising hair products come with a lot of extra baggage.
Yep, I have found that most volumising hair products or products designed for thin hair just seem to make my lengths feel, well, kind of gross. They add grit, weight and a sort of tackiness that might deliver a little bit of volume in the short term but leave my strands feeling sticky and looking flat in the long term.
The best hair products for thin hair, in my opinion, are ones that help give a natural-looking lift at the root while still leaving the overall style bouncy and light and feeling soft and just-washed.
But after years and years of testing product and speaking to some of the best experts in the game, I must admit that I continue to feel let down. The tips and tricks I learn appear to actually be aimed at creating volume in hair that is already relatively thick. For example, blasting in dry shampoo to the roots is all well and good if your hair is thick enough to hold it (mine ends up falling back down to my head and showing scalp after an hour or so).
One man I trust implicitly when it comes to volumising tips, however, is hairstylist and Founder of Percy & Reed, Paul Percival. "Using the wrong product is a big mistake, so you need to make sure that the product you are using is designed purely to give your hair extra bounce and volume," he says.
So if, like me, you can relate to feeling at a loss with what to do when it comes to giving your thin hair any sort of volume, I have got you. As someone that knows, trust me when I say these are the 9 best products for thin hair that actually add weightless volume (plus some helpful tips from Paul along the way).
Shampoo
1. Ouai Detox Shampoo
Over the years, I've found that 'volumising' shampoos tend to leave my roots feeling heavy and, frankly, not that clean. Personally, I find that a good, clarifying shampoo helps to rid my roots of any weighty grease and product build up, leaving my hair looking bouncier. This detox shampoo from Ouai is, hands down, one of my favourites. Formulated with apple cider vinegar, it helps rid the scalp of anything that will inevitably weigh roots down and leaves lengths soft, glossy and full of life.
Conditioner
2. Garnier Ultimate Blends Coconut and Aloe Hydrating No Rinse Leave-in Conditioner
Garnier Ultimate Blends Coconut and Aloe Hydrating No Rinse Leave-in Conditioner
Look, finding a conditioner that doesn't weigh your hair down isn't easy business—particularly if your thin hair is long, like mine is. In fact, there's only a handful of conditioners out there I find myself repurchasing. "If you're trying to get volume, you need to make sure that you're using a lightweight, effective gel formulation conditioner and make sure you really rinse the conditioner out the hair," says Paul. If you're really in a rut, I highly recommend this leave-in formula from Garnier. While most leave-in conditioners are full of weighty moisture, this one is lightweight and gives my ends just the right amount of hydration. Plus, applying your conditioner to towel-dried hair eliminates the trouble of thorough rinsing and cuts down shower time.
Treatment
3. Philip Kingsley Elasticizer
Philip Kingsley Elasticizer Deep-Conditioning Treatment
Even thin and fine hair needs some deep conditioning from time to time—and this is something that proves tricky when the majority of hair masks seem to cater for thick, dry hair that needs some TLC. Luckily, Philip Kingsley Elasticizer is just as great for thin and fine hair as it is for thicker styles. Just slap it onto wet hair before shampooing and leave for 15-20 minutes. Shampooing your hair after the treatment means there's less chance of weighty residue being left on the hair after its been washed. This mask gives strands extra elasticity, preventing breakage and delivering silky-smooth results. Every person I've ever recommended this product to has proved a return customer.
Volumising Spray
4. Hair By Sam McKnight Cool Girl Superlift Volumising Spray
Hair By Sam McKnight Cool Girl Superlift Volumising Spray
This is where things start to get a little tricky. Truth be told, finding volumising styling products that don't leave thin hair tacky and greasy isn't easy—and I've learned I have to be prepared to live with a little bit of grit if I want super-lifted results. Once I've washed my hair I'll either go in with this volumising spray or a mousse (both isn't a good idea). Of all the sprays I've used, this one is by far the best. Flip your towel-dried hair upside down and spray it into the roots. Then dry you hair upside down, while brushing the product through, and wait for it to cool before flipping your head back up. "A really important part in getting volume is allowing hair to cool down when blow drying, as hair will only set when cold. Letting hair properly set before you release the hair is key, so that you don't lose the lift in the root," says Paul. Results from this spray are impressive, to say the least.
Mousse
5. Percy & Reed Turn Up The Volume Volumising Mousse
Percy & Reed Turn Up The Volume Volumising Mousse
When I have a bit more time on my hands and want to tong my hair for a properly blown-out, bouncy look, I reach for a mousse. When you're shopping for a volumising mousse for thin hair, I'd advise against the trial and error method—you'll encounter more error than you'd like. Instead, look for recommendations. This one, for example, is my go-to. It leaves my roots suitably prepped for a day (or night) of lifted, bouncy curls. "If you're looking to create volume, you need to make sure that you put something like the Turn Up The Volume Volumizing Mousse on wet hair, but more importantly use a comb (or at least your fingers) to pull it all the way through your hair. Most people put it in the palms of their hands and then apply on top of the hair, and it doesn't actually get into the root. Obviously, if the product didn't get to the root, it can't do its job of giving the hair volume," warns Paul.
Serum
6. L'Oréal Professionnel Metal Detox Concentrated Hair Oil
L'Oréal Professionnel Metal Detox Concentrated Hair Oil
Fine, this one isn't a volumising product but I still highly recommend it for thin hair that's prone to breakage. To keep my ends looking sleek and healthy (unlike the split and broken messes that they are), I apply a small amount of this super-silky, lightweight oil to the mid-lengths and ends before blow-drying. Not only does it add a totally weightless shine and extra hydration, but it also delivers some heat protection—it's a wonder product.
Hairdryer
7. Hershesons The Great Hairdryer
Hershesons The Great Hairdryer
Once my roots are suitable prepped with some weightless lift and my ends are silky-smooth and protected against heat, I reach for this hairdryer. To be honest, I haven't met a new hairdryer I disliked in a really long time, but this one is easily the quickest and most effective at creating lift I've ever tried. The airflow is powerful—and that's an understatement. In fact, I give myself a bit of a neck strengthening workout every time I turn it on. Despite the fact my hair falls down to my waist, this hairdryer gets my hair dry in just a few minutes (I'm talking less than five) and gives my roots a mega-lift.
Styler
8. Cloud Nine The Curling Wand
Cloud Nine The Curling Wand
Again, this one isn't volumising in the traditional sense but I have found it to be the best curling wand for my thin hair. Why? Not just because the barrel size is perfect for creating tousled curls that make my hair appear approx. X3 times thicker than it is, but also because it's one of the few tongs that delivers curls that my straight, thin hair actually holds on to.
Texturising Spray
9. Living Proof Full Dry Volume & Texture Spray
Living Proof Full Dry Volume & Texture Spray
If you have a drawer full of volumising and texturising sprays that you never use because you hate the way they make your hair feel, you can officially pass them onto friends now that I've introduced you to this. This product is, in my not so humble opinion, the only volumising/texturising hybrid spray that matters when it comes to thin hair. Spray a little bit onto roots and massage for next-level lift that doesn't have you wanting to wash it out after five minutes. It delivers the perfect about of lasting grit that thin hair needs for a convincing lift. What's better is, you can liberally blast it through lengths for woke-up-like-this, undone texture, too. I've been through countless cans of this stuff, and I'm yet to find anything as great.
Celebrity news, beauty, fashion advice, and fascinating features, delivered straight to your inbox!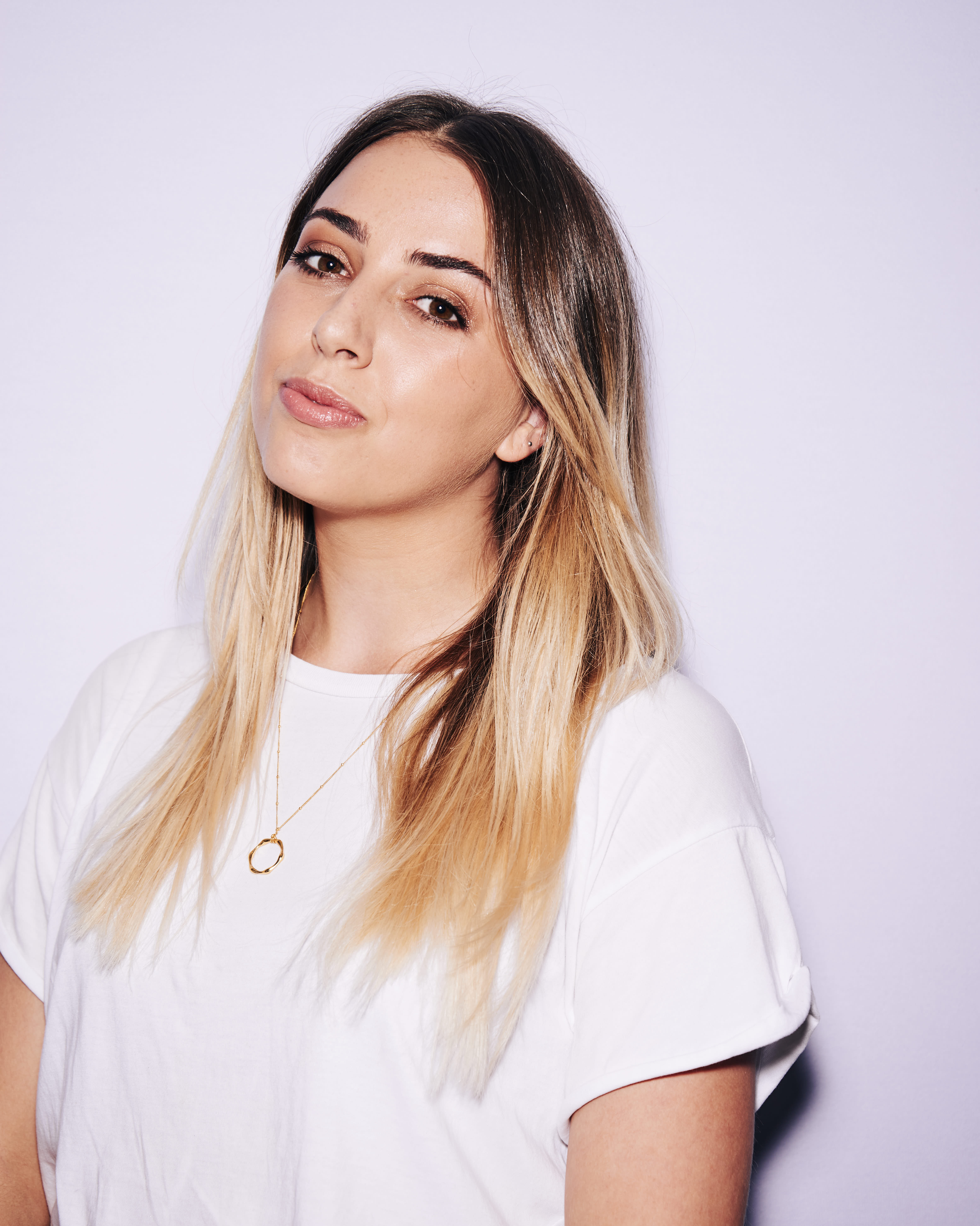 Shannon Lawlor is the Executive Beauty Editor at Marie Claire. With nearly a decade of experience working for some of the beauty industry's most esteemed titles, including Who What Wear, Glamour UK, Stylist and Refinery29, Shannon's aim is to make the conversation around beauty as open, relatable and honest as possible. As a self-confessed lazy girl, Shannon has an affinity for hard-working perfumes, fool-proof make-up products and does-it-all skincare.