Neptune waves are having a moment, and they look great on literally everybody
It's all wavy, baby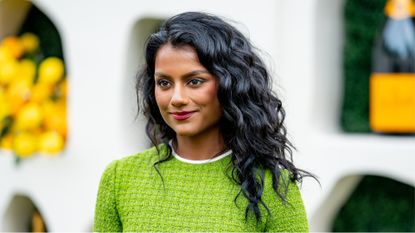 (Image credit: Roy Rochlin/Getty Images)
Bob hairstyles have been in the limelight a lot when it comes to 2023 hair trends, but cast your eyes over social media and recent red carpet events and a clear styling technique has emerged on long hair; very undone, flat, stretched-out S-shaped waves, something a leading trend forecaster has dubbed 'neptune waves'.
Everybody from Bridgerton star, Simone Ashley, to modern-day supermodel Gigi Hadid has been spotted with this lived-in hairstyle—and the good news is that this effortless look suits just about anybody. Ahead, Tom Smith, hairdresser and ambassador for Olaplex and Evo, breaks down his trend and shares his advice for styling neptune waves on any hair type.
What are neptune waves?
In a recent press presentation, Smith compared this emerging trend to the Botticelli curls and waves that were huge last year. "This is a slightly grittier, slightly edgier version; if Botticelli waves were fluffy, curvaceous and spirally, ethereal and romantic, neptune waves are a little more lived-in, they're a little more gritty, more relaxed," he explained.
What sets them apart from Botticelli waves is that they're flatter and more elongated, while the pattern is a definite S-shape (though not as uniform as mermaid waves). "They're a bit messier and a bit cooler," Smith added, noting that they have an almost "crinkle" look.
Although neptune waves have been on celebrities with longer hair, the trend would work on mid-length or lob hairstyles, too. "I think this is going to feel quite nice [during party season] as well. We've got all this ballerina core that's been building throughout the year, but [not all] consumers really feel comfortable with all of their hair scraped back into a ballerina bun. So for those who like something a bit softer and more stretched-out, I think neptune waves will be a really good option."
How to style neptune waves
"The best way to get neptune waves is to use one of those three-pronged wavers slowly and hold it on the hair for a little longer—that's why heat protection is important—in sections," Smith explains. "Don't touch it while it's hot, that's really key; let it cool in place and then run your fingers through it and fluff it out." I asked Smith for some more in-depth styling tips to style neptune waves on various hair types below (you'll also find some of his product recommendations in the panel at the end of this guide).
Straighter, finer textures: Smith notes that prep is crucial here. "The hair should be really clean, not over-nourished," he stresses—use a lightweight volumising or clarifying shampoo and only a little conditioner to keep things tangle-free, and lightweight styling product with heat protection rather than heavier leave-in conditioners. "A volumising or leave-in styling spray, heat protecting spray rather than a leave-in conditioner or anything with any moisturising element, is going to make styles last longer on finer, flatter hair that falls out." Then, after you've used your three-prong waving too, "using some kind of texture spray or styling powder nearer the roots and in the middle of the hair is going to give you that slightly fluffy, aerated, extra volumising look, and helps to stop the waves from dropping out as well."
Wavy-curly textures: "It's easiest to make neptune waves [on this hair type] because there's already the wave in there," Smith explains. "It might be as simple as a middle parting and then braiding either side of the hair and sleeping in it or using the hair dryer or a straightening iron run over the braids to add heat setting it in quickly. But a loose braid on wavy hair will kind of allow the waves to be manipulated slightly to that S-shape, neptune wave style." You can also follow the same steps as for the straighter hair types above. "A little bit of moisture or some kind of nourishing element is OK, but because you want that fluff you don't want to add too many creams or oils or anything that's going to weigh the hair down and make it too sleek and shiny, because there's definitely a fluffy airiness with this particular look."
Tighter curly and coily textures: "Coily or textured hair should be meticulously blow dried out first, minimising moisture and maximising anti-humidity products," Smith says, citing Color Wow's Dream Coat sprays as his favourite. "You can use a lot of that, therefore getting a lot of protection from heat and humidity, and it locks in blow dries on coily or textured hair really well." You then add the neptune waves using that three-prong waving tool. "Using a slightly waxy hairspray is good, I really like Redken Wax Spray or Evo Shebangabang for this, and then maybe the tiniest bit of oil or serum [on the ends]," he adds.
Neptune waves inspiration
The best products to style neptune waves
Celebrity news, beauty, fashion advice, and fascinating features, delivered straight to your inbox!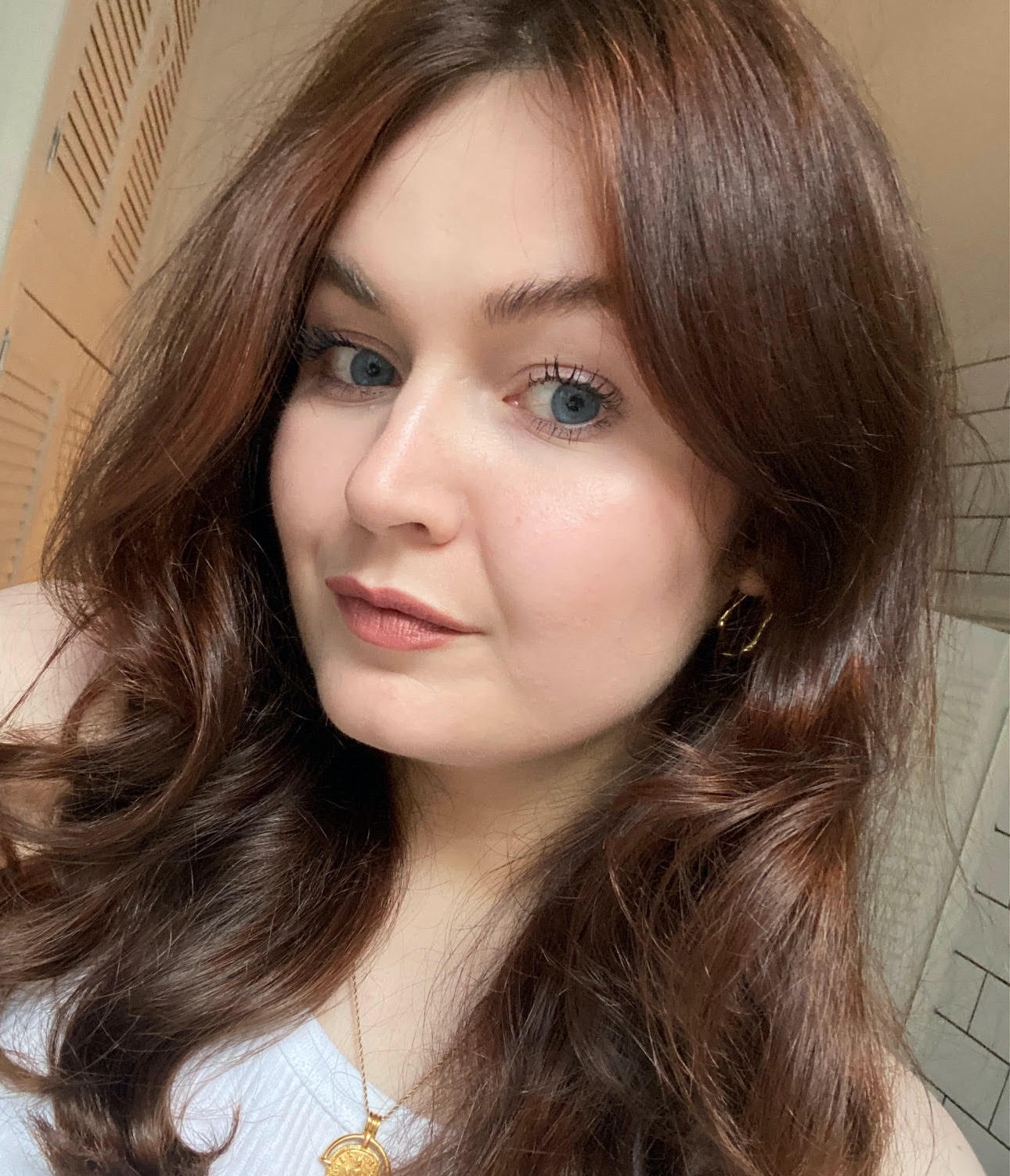 Lucy is a freelance beauty editor and contributor at Marie Claire, and has written for titles including Glamour, Refinery29, Popsugar, woman&home and more. She was previously Marie Claire's junior beauty editor. During her career, she's covered everything from backstage beauty at fashion week to interviews with famous faces like Drag Race royalty and Little Mix. As for her beauty ethos, she's a big advocate for not having to spend a fortune on beauty products to get good results, and when she's not got beauty on the brain you'll find her reading or hanging out with dogs.