Join our #Sharethelight campaign to educate and empower women and girls across the globe
Here's everything you need to know...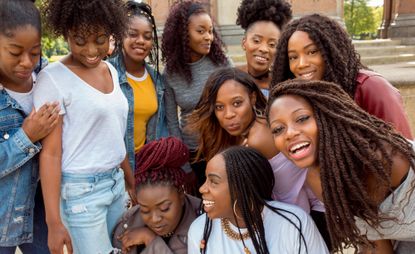 (Image credit: Gerrard Gethings)
Here's everything you need to know...
This month, we're calling on you to join our international Marie Claire campaign, in collaboration with L'Occitane, to raise £300,000 to support projects that educate and empower women and girls in the UK and across the globe.
Presenting our #Sharethelight campaign.
Through education and new career opportunities, we can transform the lives of women and girls, fight for gender equality and eradicate long-term poverty. Show your support by buying the Marie Claire L'Occitane candle. For every £9 candle bought (in stores or from the website), 100 per cent of the profits go to fund education projects like these...
UK: Help us fund mentoring projects that empower girls to fulfil their potential
'When I tell people I'm a police officer they always look shocked,' says Khafi Kareem. 'I may not fit the stereotype in people's heads, but when a rape victim comes into the station in tears, it's me she'd prefer to talk to rather than the men on duty. That's why it's important to encourage more girls like me to do the job.'
Kareem, 27, is a passionate advocate and mentor for Women After Greatness, which helps disadvantaged girls in London achieve their ambitions. It was set up by Toyin Ayedun-Alase, who left home at 16 and found herself living in a hostel before turning her life around. 'In inner-city areas, there are complex social and economic problems that lead girls to underachieve at schools,' she says. 'I'm aware I could have easily fallen through the cracks myself and never ended up at university studying for a degree had it not been for one amazing teacher who believed in me,' she says. 'It got me thinking about all the wasted female potential out there – the bright girls who desperately need supportive mentors, role models they can aspire to, or coaching and career advice to plug the gaps left by schools and local authorities.'
Today, thanks to Ayedun-Alase's tireless efforts in between her studies, building up partnerships with global financial institutions, local authorities and charities, Women After Greatness puts on a range of workshops, events and mentoring schemes to motivate and support young women from socially deprived areas across the capital.
Among her success stories are girls who have started their own businesses on social media, a young mother of five who is now back studying at university and ex gang members who have reformed and established successful careers in law and the social services.
This organisation is just one of the small but impactful grass-roots projects to have received valuable funding this year to continue its work, thanks to a national charity called Rosa. And this month, we're working with Rosa and the global beauty brand L'Occitane to raise money to support more projects like this.
'We're thrilled to have been chosen to receive a £1,200 grant to continue our work,' says Victoria Bridges from Global Girl Media, who also received support. The organisation provides female-led courses in digital media to girls aged 14 to 22. 'Last year, our students from diverse and under-served communities learned skills in reporting, video-making and blogging, and created two award-winning films: Stealing Intimacy, about so-called 'slut-shaming', and Brexit Unveiled, about the rise in attacks on Muslim women post-referendum. The girls researched, planned, shot and edit-produced these films themselves. These stories need to be told.'
'Women aren't short of ideas to help create positive change in their lives, but they are often short of the funding needed to turn those ideas into reality,' says Samantha Rennie, executive director of Rosa, which is financing these projects and others across the country. While many women and girls in the UK do have the opportunity for success in their lives, that's not true of all – and we know that investing in women and girls benefits everybody. Rosa is the only UK-wide fund for women and girls, mobilising resources to empower disadvantaged women.'
The education and empowerment of girls and women is an issue we feel strongly about at Marie Claire. That's why we're asking you to help us raise £300,000 for Rosa to pay for projects like this, as well as support our ongoing charities in Cambodia and Africa.
CAMBODIA: Help us finance the education of 1,300 girls this year
Schoolgirls chat as they make their way to the Happy Chandara school in Cambodia, funded by Marie Claire.
They're the lucky ones – they have a chance to fulfil their potential and escape the cycle of poverty around them. Their school in Phnom Penh offers high-quality education to girls from the most disadvantaged backgrounds with the aim of empowering the next generation. The school, founded ten years ago by former Marie Claire France editor Tina Kieffer, accepts 100 new girls each year. Kieffer set up her charity, Toutes à l'école , after learning about the lack of education for girls in the country, which leaves them vulnerable to sexual exploitation.
BURKINA FASO: Support 13,000 women to empower themselves through business
A Shea-butter harvester in Burkina Faso tends to her goats. She is one of 13,000 women in the country who last year benefited from a project that enables women to start their own micro enterprises to financially support themselves and their families. Since 2009, L'Occitane has supported the Entrepreneurs du Monde scheme, which promotes the social and economic development of women through micro-finance and education schemes so they can achieve financial independence.
Today, the association acts in 11 countries and, in the last year alone, has supported 143,000 beneficiaries.
Pick up a candle and help us to educate and empower women across the globe.
Celebrity news, beauty, fashion advice, and fascinating features, delivered straight to your inbox!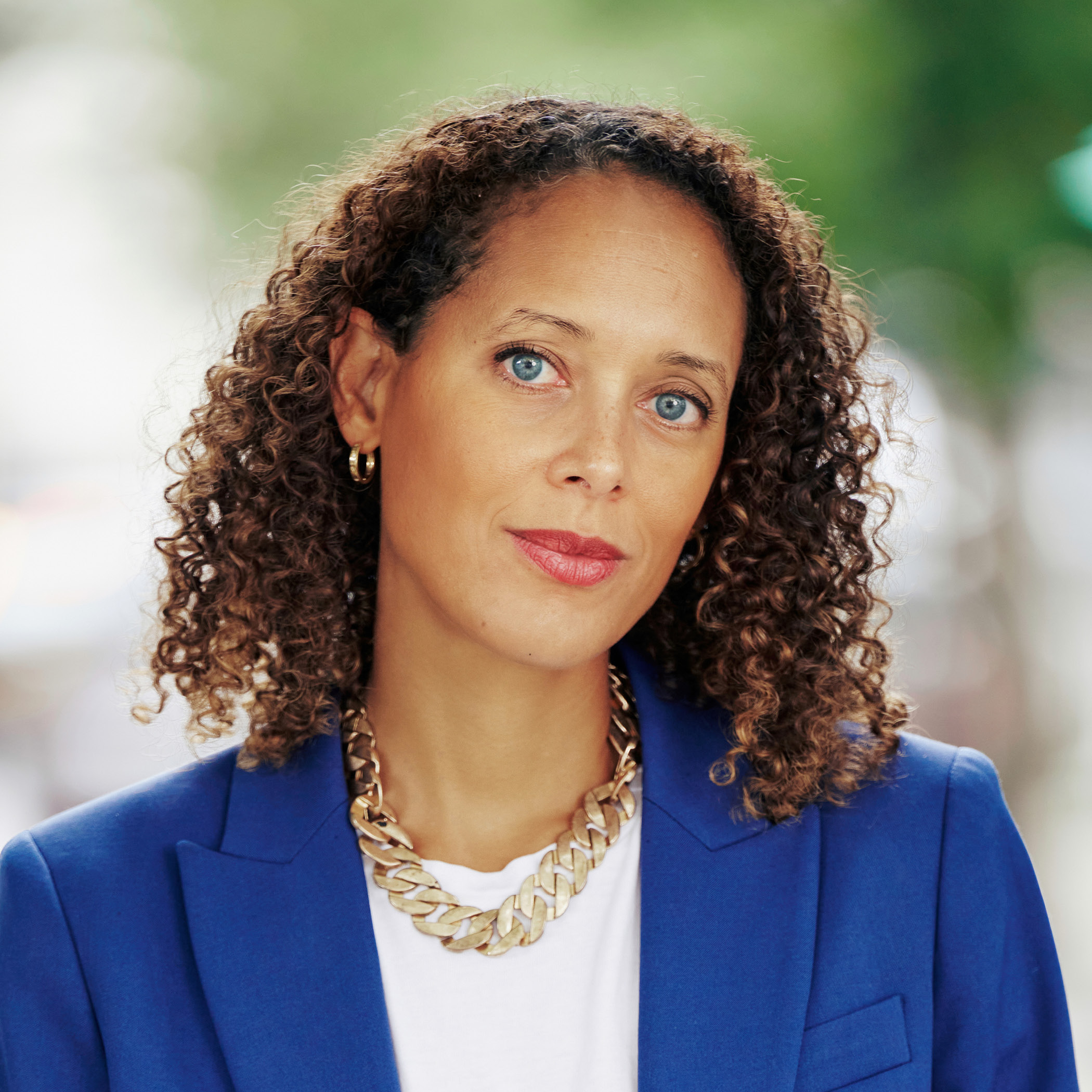 Andrea Thompson is Editor in Chief at Marie Claire UK and was recently named by We are the City as one of the UKs top 50 trailblazers for her work highlighting the impact of Covid on gender equality.
Andrea has worked as a senior journalist for a range of publications over her 20 year career including The Sunday Times, The Guardian, The Daily Mail, Channel 4, Glamour and Grazia. At Marie Claire Andrea is passionate about telling the stories of those often marginalised by the mainstream media and oversaw a feature about rape in the Congo that won the title an Amnesty Media Award. She also champions women's empowerment, sustainability and diversity and regularly chairs panels and speaks at events about these topics. She sits on the committee of the British Society of Magazine Editors where she acts as Vice Chair and looks after Diversity and Inclusion. She regularly mentors young women from under represented communities trying to break into the media industry.