Fleabag's West End finale has officially sold out and we're all inconsolable
Tickets for the stage finale of Fleabag are gone.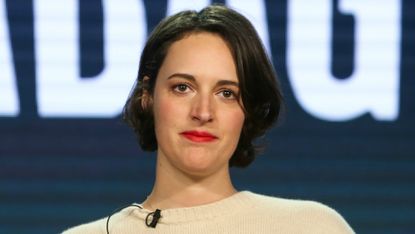 (Image credit: Rex Features)
Tickets for the stage finale of Fleabag are gone.
The West End reprisal of Phoebe Waller-Bridge's hit show Fleabag was announced just hours before tickets went on sale, with the show subsequently selling out within 60 minutes.
Waller-bridge debuted Fleabag at the Edinburgh Fringe Festival back in 2013, and she has since become a household name following the finale of its second TV series.
Her one-woman play will run at Wyndham's Theatre from 20 August to 14 September, for a total of 30 shows.
Although many fans are delighted to have secured tickets, the ticket-buying process was a trying time for everyone involved, and, of course, many of us were left empty handed.
If you're still feeling a bit sorry for yourself today, then we come bearing the perfect cure: our favourite Twitter reactions to the Fleabag ticket-buying process/inevitable disappointment at the show selling out.
Nothing perks us up like finding a good gif or meme that accurately reflects our feelings of devastation at a situation that we have no control over - am I right?
So, without further ado, these are the seven stages of the Fleabag ticket-buying experience, as told by the eloquent users of Twitter:
Sitting down at your laptop the moment tickets come on sale, feeling hopeful and savvy:
2. Getting onto the online ticket queue and nervously waiting for some sort of sign:
3. Trying to stay positive whilst riding the emotional rollercoaster that is the online ticket-queuing experience:
4. Doubting yourself as time goes on:
5. Being hit with this crushing reality:
6. Denial:
7. Acceptance:
If you're still reeling from your inability to secure a Fleabag ticket, at least you can now take comfort in the fact that many of us feel the same. We would also like to send out a gentle reminder that because it's a one-woman show, it will be sexy priest-less. Just saying.
Celebrity news, beauty, fashion advice, and fascinating features, delivered straight to your inbox!
Niamh McCollum is Features Assistant at Marie Claire UK, and specialises in entertainment, female empowerment, mental health, social development and careers. Tackling both news and features, she's covered everything from the rise of feminist audio porn platforms to the latest campaigns protecting human rights.
Niamh has also contributed to our Women Who Win series by interviewing ridiculously inspiring females, including forensic scientist Ruth Morgan, Labour MP Stella Creasy and ITV's former Home Affairs Editor Jennifer Nadel.
Niamh studied Law in Trinity College Dublin. It was after enrolling in a Law & Literature class on her year abroad in Toronto that her love of writing was reignited. In no particular order, her big likes are Caleb Followill, hoops, red wine, sea swimming, shakshuka and long train journeys.