Lawsuit threatening Hangover 2 release
Just weeks before the film is set to hit screens, the artist responsible for Mike Tyson's tattoo has launched a copyright claim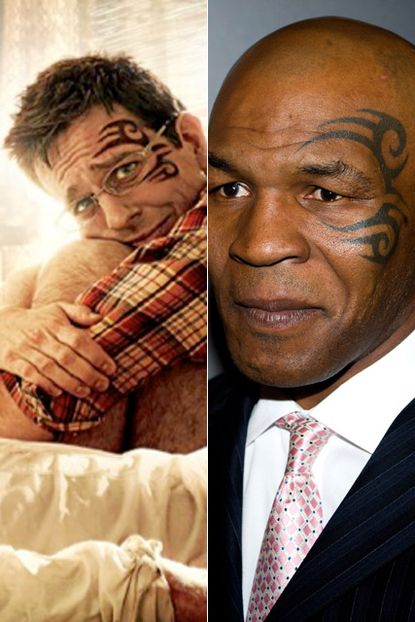 (Image credit: Rex Features)
Just weeks before the film is set to hit screens, the artist responsible for Mike Tyson's tattoo has launched a copyright claim
Just weeks before cult movie Hangover 2 is set to hit screens, film bosses have landed themselves in hot water, after been slapped with a copyright lawsuit which threatens to block the film's release.
According to reports, the artist responsible for Mike Tyson's tattoo has filed a legal claim against studio Warner Brothers, after they recreated the boxer's famous inking on a cast member in the movie, without his permission.
S. Victor Whitmill created the original black tribal tattoo, and claims to own the copyright of the design, etched on to the left hand side of Mike Tyson's face.
And earlier this week the angry artist filed a lawsuit against studio execs, after a spotting a copy of the inking in the latest Hangover 2 trailer.
The flick sees actor Ed Helms - who plays unlucky character Stu - mysteriously acquire the facial tattoo on the day of his wedding, after a quiet pre-wedding lunch gone wrong leads to a marathon disaster-ridden adventure.
WATCH the Hangover 2 trailer here…
Whitmill is reportedly seeking damages in the lawsuit, as well to block the use of the tattoo in adverts and the movie, which is set to hit screens on May 26.
Reps from the studio are yet to comment.
Are you looking forward to seeing the Hangover 2? Let us know in the comments box below.
Celebrity news, beauty, fashion advice, and fascinating features, delivered straight to your inbox!