The 5 Most Unlikely Trends We Love For Summer 2015
And two of them were started by Taylor Swift…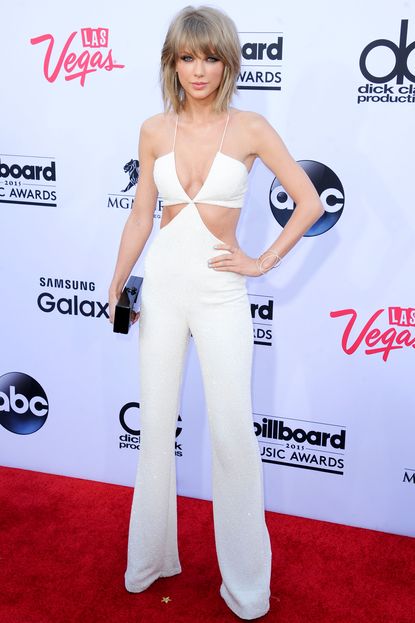 (Image credit: Rex)
And two of them were started by Taylor Swift…
And two of them were started by Taylor Swift…
1. #SwanGoals When Talvin (that's Taylor Swift and Calvin Harris for the uninitiated) posted their first official Insta-picture as a couple, they chose to do so whilst riding on a giant inflatable swan. From that moment on, #SwanGoals became a thing, with retailer Swimline reporting that they've sold 41,000 swans at $49.99 a bird since the trend took off. Amazing.
2. Trans-Everything Transgender, transracial… the biggest talking point of the year is equality and the overall message of summer 2015 is to be whoever you want to be and just own it. We like this very much.
3. Squads If you're not now referring to your clique as your 'squad', then you're clearly not following enough Delevingnes or Jenners on Instagram. Below is a fine example of one such squad, headed up by Taylor Swift and including everyone from Serena Williams to Emma Watson. We love girl power.
4. Minions Who even knew that those little yellow critters were so, well, business savvy? Minion yellow is an official Pantone colour, Kevin and Bob are now fashion designers and Harper Beckham has added to dad David's tattoo collection with the below stick on / scratch off number.
5. Chopstick Walruses When Jennifer Lawrence emerged from dinner with her friends in New York last week she simply did what any of us would when confronted by a paparazzi pack - she did a chopstick walrus. Her adoring fans have since taken to Insta in their hundreds to honour her goofiness, making chopstick walruses one of our favourite emerging trends of the summer. Well if J-Law says it's a trend...
Celebrity news, beauty, fashion advice, and fascinating features, delivered straight to your inbox!