The Minions Are Now Fashion Designers...
…And they're actually really good at it.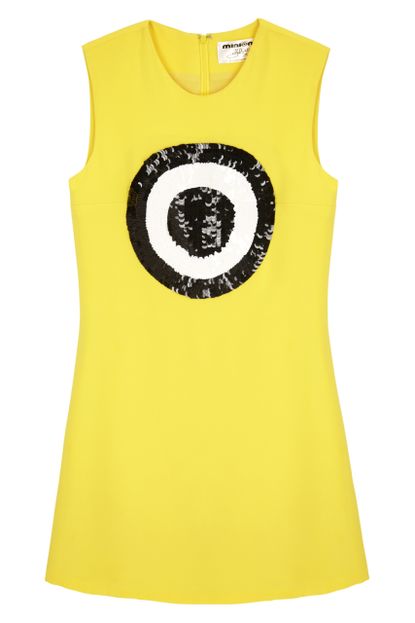 …And they're actually really good at it.
…And they're actually really good at it. Yes ahead of the cinema release of their Despicable Me prequal the Minions are taking on the fashion industry, collaborating with designers from Rupert Sanderson to Giles Deacon and declaring Minion Yellow (now an official Pantone shade) to be this summer's hottest colour.
The Minions Bello Yellow Collection launches in Selfridges today and features limited-edition clothing and accessories from some of our favourite London labels, including Piers Atkinson, Criminal Damage and Tatty Devine.
Even the harshest fashion critics among us couldn't fail to melt at those adorable Piers-designed pom pom headbands. And don't even get us started on those on-point Sanderson court shoes. Très chic, Minions, très chic.
'The Minions have been a big part of my life with my family,' said shoe designer and father of three Rupert Sanderson. 'In keeping with the unexpected and rebellious nature of the Minions, the idea of combining one of my shoes with their highly distinctive personalities makes perfect sense.'
(See all the pieces from the collection in the gallery above.)
Nodding to the plotline of the new Minions movie where Kevin, Bob and co travel back in time to Sixties London, Giles Deacon's six piece mini-collection features mod minidresses and a little bit of monochrome thrown in amongst all that yellow.
'It's been a lot of fun,' said Giles. 'I have long been a fan of Illumination's delightfully flawed characters. The resulting collection is a capsule very much inspired by London in the swinging 60's and pays homage to their enduring style.'
The Despicable Me prequal 'Minions' is in UK cinemas from 26th June. The Minions Bello Yellow Collection is available at Selfridges from today.
Celebrity news, beauty, fashion advice, and fascinating features, delivered straight to your inbox!