Drew Barrymore: I'll tell my daughter about wild drug past
Drew Barrymore opened up in an emotional interview with Oprah Winfrey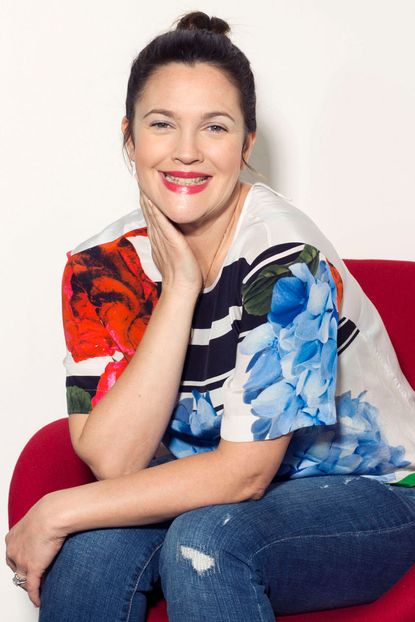 (Image credit: PA)
Drew Barrymore opened up in an emotional interview with Oprah Winfrey
Drew Barrymore has never tried to hide from her rocky past, and instead of shielding her new daughter, Olive, away from her drug addiction and personal heartache, she wants to tell her all about it when she's older.
DREW BARRYMORE INTRODUCES DAUGHTER OLIVE TO THE WORLD
In an emotional interview with Oprah Winfrey, that aired on Sunday evening, Drew shared her plans for revealing what she went through saying: 'I will absolutely instill in her [Olive] that you cannot be ashamed of the journey that it took, you know, to get where you are if you are proud of yourself.
'But I will also try to instill on her that I did not have guidance and that is why I lived my life that way. And although I am proud of it and I don't want to spend the rest of my life regretting it, there is no option for her to take that path because she has guidance.'
While Drew Barrymore's first major film role was in E.T at the age of seven, another role she is dedicating herself to and taking more seriously than any other is motherhood. As she stressed: 'I will be there at 3pm in the school line waiting to pick her up, that's first and foremost.
'I think that's as a kid what I craved the most, was just believing that was going to be there. Being there in that school line. I think the world offers so many wonderful varieties of obstacles but that shouldn't be one for kids – is the worry that my parent won't be there.'
DREW BARRYMORE TO LAUNCH BEAUTY LINE FOR WALMART
Drew was somewhat teary during her interview as she touched on her turbulent childhood, that saw her in rehab at 11. But now, things couldn't be better for the star as she's loved-up with art consultant Will Kopelman who she married last year.
What do you think of Drew Barrymore's decision to share her past with her daughter? Would you do the same? Have your say below.
DREW BARRYMORE STYLE HIGHS AND LOWS
PICS! DREW BARRYMORE FOR MARIE CLAIRE PHOTO SHOOT
Celebrity news, beauty, fashion advice, and fascinating features, delivered straight to your inbox!