And The Secret To Kim Kardashian's Flawless Wedding Make-Up Is...
Her make-up maestro, Mario Dedivanovic, spills the beans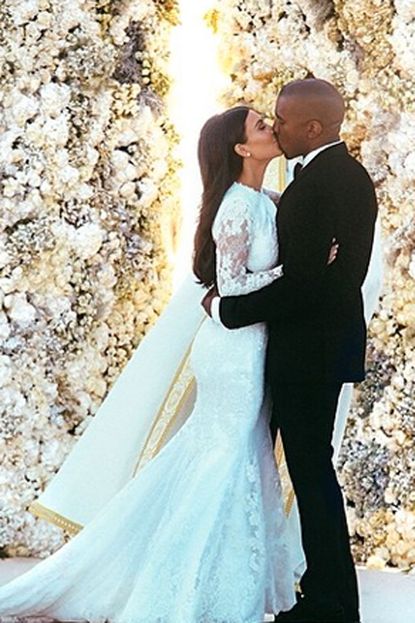 Her make-up maestro, Mario Dedivanovic, spills the beans
Kim Kardashian's face is always unnervingly flawless, and never more so than on her wedding day.
It was the reality star's make-up artist of five years, Mario Dedivanovic, who was tasked with the high-pressure job of taking care of Kim's bridal beauty for the Kimye nuptials in Florence on Saturday.
'I did her make-up for her wedding and it was amazing,' he said during an interview with Channel Nine's MORNINGS show.
'We worked together for so long so I'm so comfortable with her face. It was actually not nerve wracking. It was a great experience. She looked stunning.'
The make-up maestro revealed the key to creating the new Mrs West's immaculate look. And it's simple: contouring.
'Contouring frames the face and chisels the cheeks. So basically it's putting a little bit of bronzer on the hairline and jawline and on the hollows of the cheeks and the bridge of the nose. It thins out the face and gives warmth to the face,' he explained.
'Sometimes it takes 20 minutes, sometimes an hour. The most important is to blend, blend, blend,' he added.
So, there you have it, contouring. Here's our how to guide for contouring...
And here are the Kimye photo booth wedding pics you need to see...
Celebrity news, beauty, fashion advice, and fascinating features, delivered straight to your inbox!