Fora's International Women's Day programme is inspiration goals
The workspace provider Fora is hosting a week-long series of talks celebrating female achievement to celebrate International Women's Day – and the line-up is incredible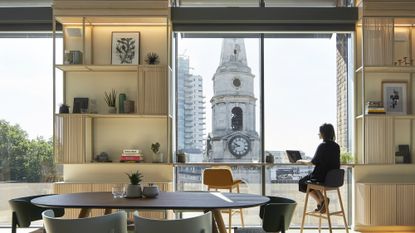 The workspace provider Fora is hosting a week-long series of talks celebrating female achievement to celebrate International Women's Day – and the line-up is incredible
Friday March 8th marks International Women's Day, where we celebrate the achievements of women and reflect on the progress we have made globally, as well as that which needs to be made.
Every year, more and more events pop up to celebrate the day, but, as well as our Marie Claire event in collaboration with the UN and Salesforce, one of the events we're most excited about this year has been curated by Fora, the premium flexible workspace provider. They're hosting workshops, exhibitions, podcast recordings and talks starting from Monday 4th March and running throughout the week - and the line-ups are incredible.
Wednesday 6th March, which will see not one, but two headline panel discussions: 'We love International Women's Day', which will bring together female magazine editors reflecting on their experience in the publishing world, and 'Will feminism change the face of wellness?', which features writer Poorna Bell and three-time Olympian Sarah Lindsay as speakers.
For more information and to book tickets, check out the Eventbrite page here
Further talks throughout the week will cover a huge number of subjects, ranging from the lack of women in film and TV to discussions of feminism in the 21st century and how different interpretations have potentially created further divisions between men and women.
For co-founder of Fora, Katrina Larkin, the diverse programme and speakers are a vital part of celebrating International Women's Day. She said, 'At Fora we are committed to supporting women and addressing gender balance in the workplace. Celebrating International Women's Day gives us an opportunity to capture a moment in the annual calendar that celebrates female achievements, but we would do this for any group that we felt was underrepresented in the workplace.'
She went on to add, 'Thankfully, Fora is in a position to provide a platform for our network of Residents and external communities, giving a voice to the many organisations that are committed to supporting gender balance.'
With the week also seeing a number of networking events such as breakfast hosted by Black Females in Architecture and the global network of women in the music industry, She said.SO, Fora is making sure there truly are events for everyone.
Follow what goes down with the hashtags #ForaHer and #BalanceForBetter. We'll see you there.
Celebrity news, beauty, fashion advice, and fascinating features, delivered straight to your inbox!