I'm a Health Editor who runs five days a week - these are, hands down, my favourite pair of trainers
Trust me on this one.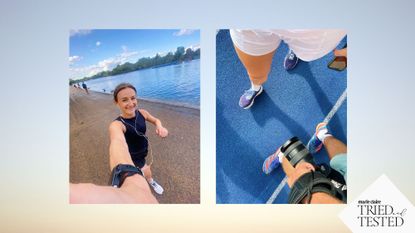 (Image credit: Ally Head)
Spoiler alert for you, which you probably guessed from the headline: I like running. I find it a cathartic, soothing constant, and have done for the last ten years.
As a Health Editor who also gets to write about fitness for a living, there's one question I get asked time and time - and time - again. Nope, not what sports bra, Garmin type, or running belt I choose to wear, what my favourite workout playlist is, or even what I eat pre-run.
Rather, everyone and their Aunt wants to know which running trainers to invest in and are even more curious to know which are the "best" for both beginners and more seasoned pros.
It's important to point out here, as with any aspect of health, wellbeing, or fitness, there is no one size fits all and certainly no one "best" running trainer, despite what the athletes and Olympians might claim.
That said, I have a go-to pair of running trainers that I legitimately wear on repeat month in, month out. Why should you trust me? Well, I've tested hundreds of trainers in my time and would choose these in a heartbeat. They're a comfortable, propulsive, easy ride, suitable for short runs, long mileage, or even races, should you so wish.
I'm not alone in my love of them, either - Kate Middleton and Zendeya have both been spotted wearing them, and you need only head to a London run club or scroll your TikTok to spot this extra-cushioned shoe.
Keen to learn more? Keep scrolling - and happy running. Don't miss our guides to the benefits of running, running tips for beginners, and how to run faster, while you're here.
Why the On Cloudmonster running trainers are my all time favourite pair
Why are the On Cloudmonster running trainers so good?
Long known for their minimalist shoes, Swiss brand On took a risk when they launched their Cloudmonster running trainer in 2022. Far from being as flat as their previous iterations, the Cloudmonster is seriously cushioned, adding a serious spring to your step and pushing you forward as you run.
With a patterned sole that almost resembles honeycomb, the shoe puts an effortless leap in each step, making hitting distances or times feel easy.
Imagine one of those totally joyous runs where the sun's out, you feel strong in your body, and supported by your kit - that's how the Cloudmonsters make you feel thanks to their springy foam and shock absorption.
On the cushion - the technology is specifically designed to help you recover faster, too, meaning a. your joints will thank you later and b. if you're keen to up your mileage, they'll support you through the distance.
I can only describe the way they support and rock you forward during your run as joyful. If you're a fan of Hoka's, you'll love the Cloudmonster, designed to be light, comfortable, and ready to wear straight from the box.
Other important need-to-knows: they're unisex in design, have a whole load of colourways that won't clash with your officewear, and have never rubbed over the two years I've tested them. Oh, and they're never too tight across the top of my foot (something which those of you with wide feet will definitely appreciate).
On Cloudmonster
Reasons to buy
+
Supportive
+
Lightweight
+
Propulsive
+
Stylish.
Reasons to avoid
-
Might be too cushioned if you prefer a flatter sole.
-
Higher price point.
What are the On Cloudmonsters good for?
You'll use the Cloudmonsters to wear to work, for weekend walks, or even for hikes - they're a great all-rounder designed to be comfortable and leave you pain and tension-free.
On the running front, again, they can be worn for pretty much any run and for any ability level. I normally wear mine on my five-mile run to work or for my long run at the weekend, but pop them on for morning walks around my local park, too.
Another thing to note: the waterproof and mud-resistant material means the trainers don't get muddy in the same way competitor shoes do. This means they're ideal for dog walks or runners who live in more rural areas as you can wear them time and time again without having to wash them regularly. Things that make our lives easier? Yep, we're sold.
How often should you wear the On Cloudmonster trainers?
I run five times a week and I'd say I use them at least two to three times every single week.
If you do choose to invest in the Cloudmonsters, however, make sure not to ramp your mileage up too quickly or you risk getting injured. The general rule of thumb is to aim for a 10% mileage increase week on week - for example, if you run 3km the first week, aim for 3.3km the following week.
Are Cloudmonsters good for walking?
Yes, they're a good all-rounder trainer and will support you through runs, hikes, and walks.
That said, while I do wear the ON Cloudmonster for daily walks, I actually prefer the less cushioned ON Cloudstratus for hitting my steps. The midsole layer of the Cloudmonster is constructed in a way that means it's more focused on a rocker-style shoe (which in turn boosts your ability to run faster). The Cloudstratus, on the other hand, is a flatter, more versatile daily trainer designed for daily steps, plods, and long runs.
Celebrity news, beauty, fashion advice, and fascinating features, delivered straight to your inbox!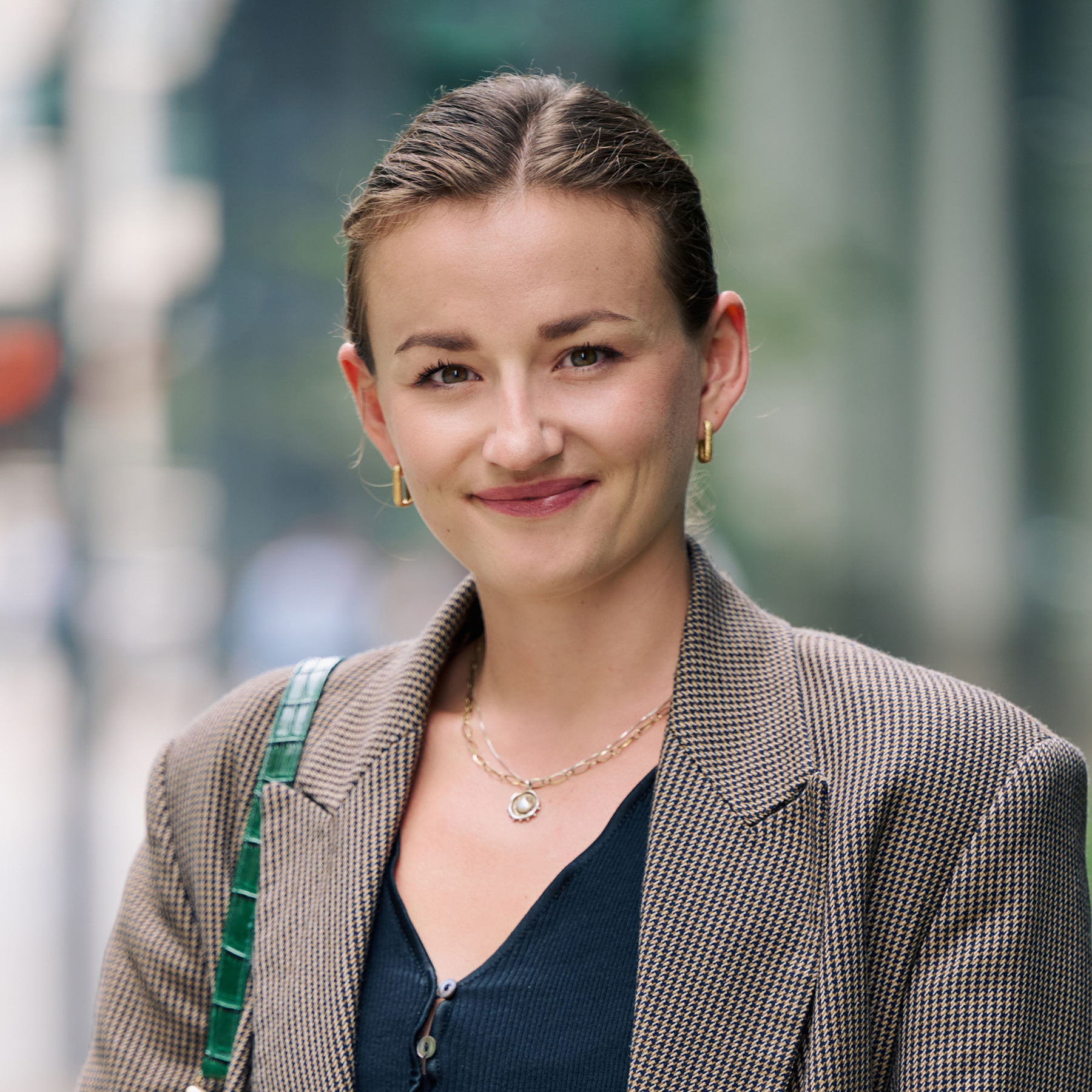 Health, Sustainability and Relationships Editor
Ally Head is Marie Claire UK's Health, Sustainability, and Relationships Editor, eight-time marathoner, and Boston Qualifying runner. Day-to-day, she works across site strategy, features, and e-commerce, reporting on the latest health updates, writing the must-read health and wellness content, and rounding up the genuinely sustainable and squat-proof gym leggings worth *adding to basket*. She regularly hosts panels and presents for things like the MC Sustainability Awards, has an Optimum Nutrition qualification, and saw nine million total impressions on the January 2023 Wellness Issue she oversaw, with health page views up 98% year on year, too. Follow Ally on Instagram for more or get in touch.