Morning yoga promises to ease tightness and tension in minutes - a yogi shares her 8 go-to flows
The key to starting your day off on the right foot.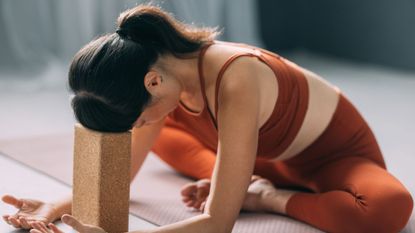 (Image credit: Getty Images)
Tired of waking up groggy, moving through your AM tasks on autopilot and rushing out of the door to work? We've got the answer for you: morning yoga.
Google searches for the popular mind-body workout are up right now and for good reason. From improving your flexibility, to boosting your overall health, to reducing stress levels, the benefits of yoga know no bounds - morning yoga included.
"Morning yoga is popular because it offers a holistic approach to wellbeing, addressing our physical and mental needs," yoga teacher Donna Noble, who founded The Noble Art of Yoga, tells Marie Claire UK. "It helps you to wake up feeling energised and centred and provides a gentle start to the day, enhancing our energy levels and focus, promoting stress reduction, improving flexibility and strength."
And research agrees. According to a 2023 study, those who've practised yoga for two or more years saw a decrease in pain and flexibility, and an increase in sleep quality, self-esteem, and ability to cope with anxiety and stress. Pretty powerful, right?
Plus, with reports of Gwyneth Paltrow and Jennifer Aniston, swearing by this form of fitness, it's worth having on your radar. Below, we get Noble's take on the many benefits of this practice, plus uncover the types of yoga worth giving a go first thing.
Totally new to the workout? Check out our guide to yoga for beginners. Don't miss our guide to the yoga poses that can ease stiffness and our tried and tested assortment of the best yoga mats to power up your flows, while you're at it.
Morning yoga: your expert-led guide
What is morning yoga?
Good question. As its name suggests, morning yoga is quite literally yoga that's done first thing in the morning. It helps you stretch and strengthen your body, improve flexibility, and promote a sense of wellbeing.
As Noble explains: "Morning yoga is a practice that allows you to cultivate a connection between your mind and body first thing in the day." She adds: "It's an opportunity to honour your body, awaken your senses, and set a positive tone for the hours ahead." Think about it - just five minutes on the mat in the morning could reframe your mood, offering much-needed energy, gratitude, and calm.
Just like any Ashtanga yoga, Hatha yoga or Iyengar yoga, you can make the practice as long or short as you'd like, making it a great workout if you're short on time. Whether you have five, fifteen, or fifty minutes, it still promises to be a great workout that boosts both muscle and tone. How long you choose to spend working out depends on how much energy, time and motivation you have.
What makes yoga a really approachable workout, shares Noble, is how flexible it is to your preferences, lifestyle and routine. "There is no right or wrong way to do it," she shares. "The most important thing is to find a routine that works for you."
What are the main benefits of morning yoga?
As you've likely guessed, there are loads of benefits to doing this ancient form of fitness. Research, like this study published in the International Journal of Yoga, concluded that yoga can enhance muscular strength, improve body flexibility, promote and improve respiratory and cardiovascular function, and reduce stress, anxiety, depression, and chronic pain. It also concluded that it can improve sleep patterns, enhance overall quality of life, and even aid recovery from addiction.
But are there any specific benefits from finding your flow first thing? According to Noble, completing yoga in the AM can help you stay consistent with your movement. "If you practise yoga first thing in the morning, you're less likely to make excuses to skip your practice later in the day," Noble explains. "It's a great way to create time for self care without any interruptions from the rest of the world."
It can also help you increase your mental clarity and set you up for whatever the day throws your way, she adds. "I find that I'm more focused and better able to deal with challenges after my 6.30 am morning hot yoga class."
One final benefit - because did you know morning exercise can be specifically beneficial for women? That's according to a small study, published in the journal Exercise Physiology which looked at the ideal exercise time of day for men and women and the effects on health and performance outcomes in both sexes. Researchers found that doing exercise in the morning - yoga included - can help to reduce abdominal fat and blood pressure in women. Consider us sold.
Morning yoga: 8 flows to try yourself
Keen to give morning yoga a try? We don't blame you.
Whether you're short on time, energy (or both), we asked Noble to round up her favourite yoga flows and detail her reasons for loving them. Here are the morning yoga practices she always comes back to…
1. 5-minute morning yoga with Yoga With Bird
What? In this flow, yoga teacher Francine Cipollone (more informally known as Yoga With Bird) involves lots of side stretches, waist circling and rocking from side to side. Expect to perform some favourites, like child's pose and cat cow.
Why? "This is a great five-minute full-body stretch – I chose this because some movement is always better than no movement," Noble explains.
How long for? 5 minutes.
2. Morning Yoga in Bed with Ann Swanson
What? Yoga therapist Ann Swanson will help you release stiffness and aches in pains from the comfort of your bed. What's not to love?
Why? "Bed yoga is a great practice if you don't want to leave the comfort of your mattress but do want to gently wake up your body," Noble tells us.
How long for? 10 minutes.
3. Yoga with Adriene's 10-Minute Morning Yoga
What? Yoga guru Adriene Mishler takes you through super swift moves to help release tension, clear the mind and start your day off feeling better mentally, emotionally, and physically.
Why? We're big fans of Yoga with Adriene flows here at MC UK. This flow is a great reminder that ten minutes is all it takes to get your blood flowing, plus an easy way to reap the rewards of morning movement.
How long for? 10 minutes.
4. Yoga with Kassandra's 10 min Morning Yoga Stretch for Beginners
What? Unsure of your cow pose to your cat pose? No problem. Enjoy a detailed, guided full-body yoga stretch from yoga teacher Kassandra Reinhardt that will leave your body feeling better than before. No props are needed, just some motivation to get going.
Why? "This is a great practice for practitioners starting their yoga journey," Noble tells us.
How long for? 10 minutes.
5.10 minute beginner-friendly morning yoga stretch
What? Cipollone takes you through a beginner-friendly morning yoga flow that will help stretch your body and release unwanted tension in your back, hips and chest through the use of sun salutations. If you're interested in yoga for flexibility, this one's for you - this specific sequence is designed to stretch, strengthen and energise your body.
Why? "This yoga flow will give a full body stretch, including the ubiquitous sun salutation," Noble says.
How long for? 10 minutes.
6. Hatha Flow Yoga with Donna Noble
What? Hatha yoga is a slower-paced practice that involves controlled physical poses and stretches along with breathing techniques. In this flow, Noble circles through everything from child's pose to cobra pose.
Why? "I chose this practice because it's great for when you want a slow-paced class and aren't strapped for time," Noble explains. "You'll come away feeling relaxed."
How long for? 20 minutes.
7. Yoga with Adriene's 20-minute Morning Yoga Flow
What? Mishler takes you through a full body flow with stances like mountain pose, forward folds and plank pose that will wake up your core muscles, flex your lower body and lengthen your spine.
Why? If you've got more time to spare, this practice promises to cultivate both a peaceful mind and a strong body - win, win.
How long for? 20 minutes.
8. Energising 30-Minute Yoga Flow
What? Yoga teacher Cat Meffan brings her high energy to get you moving first thing. You'll tick off sun salutations, twists and forward folds. Just remember to bring your yoga block.
Why? "This flow is upbeat and sure to get you feeling energised and ready to take on the day," Noble says.
How long for? 30 minutes.
Shop MC UK's go-to yoga equipment now
BAM Unity Enduro Crop Top
Specifically designed for working out, up your workout wardrobe with this soft-to-the-touch sports bra that will support you in all the right places. Plus, you know you're investing in a company doing good - BAM is climate-positive and a certified B Corp.
Sweaty Betty's Power 7/8 Gym Leggings
While yoga in pyjamas is definitely acceptable - it's all about being comfortable, after all - on the mornings when you want to feel supported, these sweat-wicking Sweaty Betty leggings get our vote. They're breathable, quick-drying and super comfy - in other words, definitely up to the task.
lululemon's Take Form Yoga Mat
Topping our guide to the best yoga mats is this super popular 5mm-thick mat that comes with a whole load of cushioning, visual alignment cues and moisture absorption. Put it this way: it's a deliciously padded mat that you won't mind getting out of bed for.
Is it good to do yoga when you wake up?
In short: yes. Any movement is guaranteed to boost your mood, energy and fitness levels and morning yoga is no exception.
Helping you to flex your muscles first thing, ease any tension and put your flexibility to the test, morning yoga can help you start the day with a sense of purpose and tick off your movement in minutes, shares yoga teacher and founder of The Noble Art of Yoga, Donna Noble.
Of course, there are many different types of yoga to choose from and finding the right kind will help you stay consistent. New to this form of fitness? Our guide to yoga for beginners is your best bet.
Celebrity news, beauty, fashion advice, and fascinating features, delivered straight to your inbox!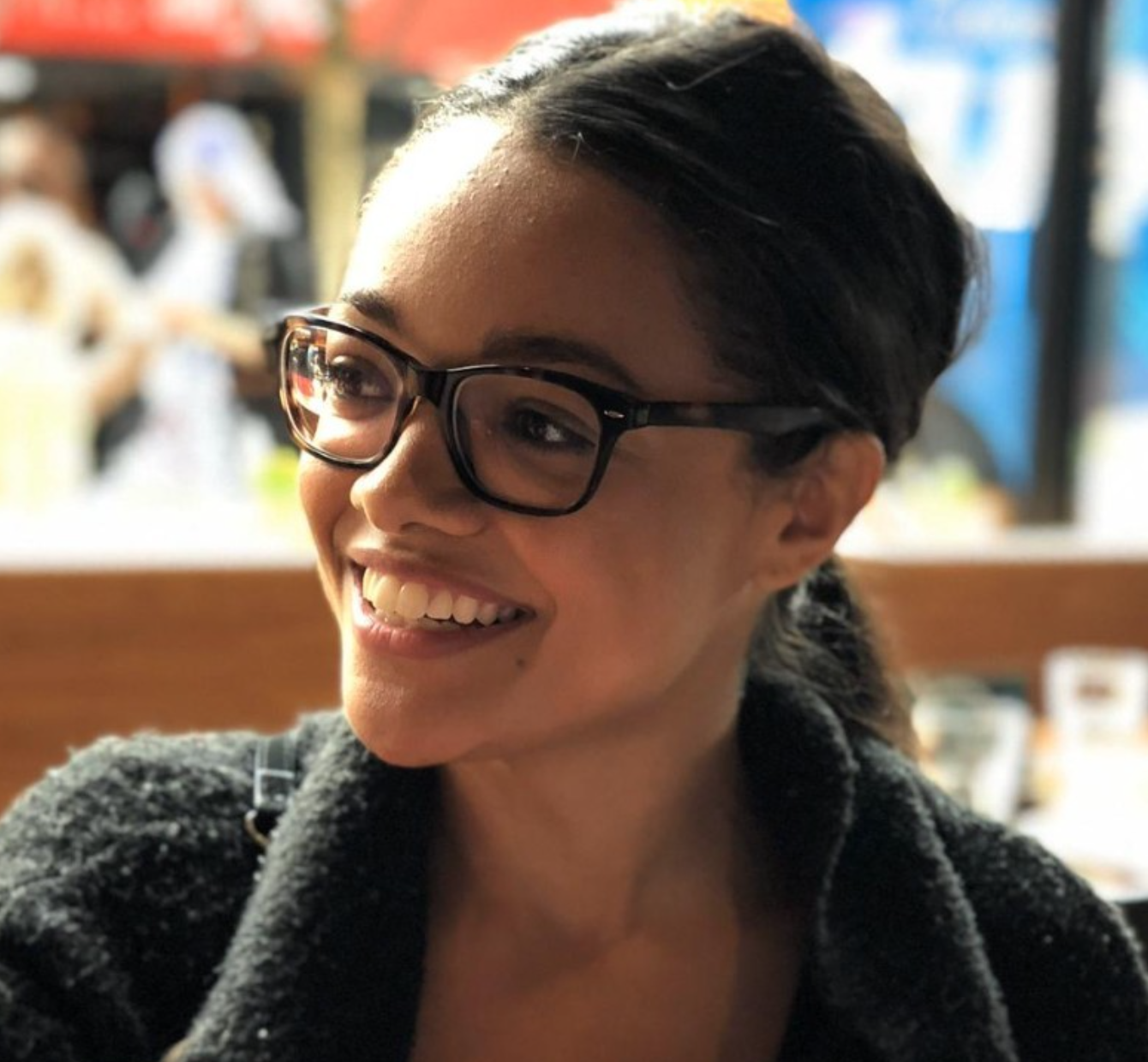 Rebecca, or Becks, is a freelance journalist with more than ten years of experience in the industry. She specialises in all things health and lifestyle and has written for a number of brands including Women's Health, Stylist, the Evening Standard, Good Housekeeping, The Telegraph, Live Science, Tom's Guide and Fit&Well. Becks also writes copy for a number of brands and small businesses.
When she's not weight training, tracking down the best gym leggings, reading a book or at her desk typing away, you'll find her in the kitchen perfecting a new recipe or bake.