Fears over labour cause women to seek abortions
Women will be offered caesareans amid concerns that some mums-to-be are so afraid of childbirth they are seeking abortions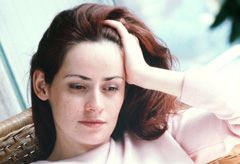 (Image credit: REX)
Women will be offered caesareans amid concerns that some mums-to-be are so afraid of childbirth they are seeking abortions
Under new NHS guidelines, pregnant women who are overly anxious will be offered caesareans even without medical justification.
The current guidelines allow for planned caesareans in certain circumstances whereby a woman is expecting twins or triplets, they have high blood pressure or diabetes, or the foetus is in the wrong position.
But the National Institute of Health and Clinical Excellence claim new guidelines will ensure women with mental health issues, including fear and anxiety, will also be eligible.
The fear of childbirth, known as tokophobia, affects around one in ten expectant mothers. Doctors and charities are concerned that some women are so afraid of giving birth naturally that they opt for a termination.
Dr Gillian Leng, deputy chief executive of NICE, insists the guidelines are not about offering free caesareans. Women will first be offered counselling to eradicate their fears before making an informed decision on whether a planned c-section is granted.
The latest figures show that 24 per cent of women give birth by caesarean, which is double that of 1990. NICE estimates a planned caesarean costs the NHS around £2,369, compared to a natural birth costing £1,665.
Celebrity news, beauty, fashion advice, and fascinating features, delivered straight to your inbox!