TikTok is obsessed with this 28-day wall Pilates challenge - a top expert debunks whether it's actually effective
Your need-to-knows.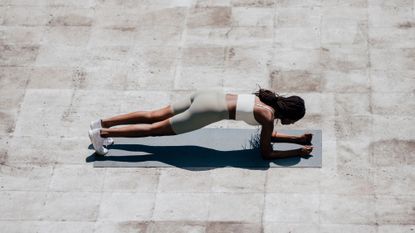 (Image credit: Getty Images)
You know the drill by now - TikTok workout trends seem to be popping up left, right and centre. First came the 12-3-30 workout, then the Hot Girl Walk, followed by soft hiking. This month's go-to? A 28-day wall Pilates challenge, promising to boost muscle tone, strengthen your muscles, and reduce body fat in as little as - yep, you guessed it - 28 days.
While we've already brought you the Pilates wall workout dubbed the workout of the summer, Pilates is really having a moment. Harry Styles was recently spotted at a Reformer Pilates studio in Primrose Hill, and stars including Miley Cyrus, Naomi Campbell and Kate Hudson are all thought to swear by the workout for strengthening and toning.
What about the viral 28-day challenge, then? Can it really deliver the results it promises or is it just another fitness fad doing the rounds on social media? We've asked Louise Buttler, Pilates instructor and founder of leading studio LIVE BRAVE. Below, she sheds some light on the trending workout.
Don't miss our guides to the best Pilates workout, Pilates for beginners, and the many benefits of Pilates, while you're here.
28-day Pilates wall challenge: so, does it really work?
What is the 28-day Pilates wall challenge?
First up - a bit about the trending workout. According to Buttler, the 28-day Pilates wall challenge is a fusion of traditional Pilates moves that utilise a wall as a form of resistance. Workouts combine moves on the mat with exercises performed against a wall to help build strength, flexibility and balance, she continues.
First coined by Bailey Brown, a Pilates instructor with a million followers on TikTok, her videos about the challenge have had 50 million+ views and counting.
As the workouts seem to be equipment-free and only require a wall, a huge benefit is that you can do the challenge anywhere, whether at home or on the move, she continues.
What are the pros of this Pilates challenge?
As our explainer on the benefits of Pilates highlights, the workout is low in both impact and stress. "It's incredibly effective for the body and mind," shares Buttler.
One of the biggest benefits of this particular challenge is that it'll help to build a sense of consistency and commitment to your workout routine. "Seeing a challenge as long as 28 days through can give you a huge sense of accomplishment and motivation to continue to keep moving your body in a healthy and loving way," she explains.
What about the actual workouts, though - are they worth their salt and from qualified trainers? "The classes appear to be very balanced," she continues. "Each one features moves to target both the upper and lower body, alongside focusing on balance and stability, too."
The challenge - as with most challenges of this kind - is also suitable for beginners as it builds intensity over the course of 28 days.
Do note, though - whether your goals are building strength or increasing flexibility, the expert recommends aiming for three or so sessions a week to see the effects. "Consistency is absolutely key to seeing results," she continues.
What are the cons of the Pilates challenge?
The main drawback of this challenge is that you don't have anyone to correct your form or prevent injury, shares Buttler.
Similarly, I'd like to point out as a Health Editor that any workout plan that promises results fast is often a fad. While Pilates is undoubtedly a great workout, aiming for two to three sessions over the course of a few months will be a. Far more enjoyable and b. Far more realistically doable in the long run. Remember this: the best kind of workouts are the ones you genuinely enjoy that will help you build a body for life.
Her advice? Head in-studio or opt for an at-home option that's specifically designed for beginners, like her LIVE BRAVE platform. "Platforms like ours allow beginners to learn correct form, positioning and alignment, in turn allowing them to build healthy, strong and resilient bodies without risk of injury," she shares. "Our challenges also vary from minimal to no equipment to classes with equipment such as resistance bands and the Pilates ball, meaning the body and mind are constantly challenged in new and exciting ways."
Are TikTok workout challenges good for you?
Wondering whether these types of challenges are good for motivation and your health or actually quite the opposite? Buttler is a fan, but warns that, as above, home workouts that don't allow a qualified instructor to correct your form from home can result in injury, slowing down your progress.
"Pilates is all about laying down the proper and precise foundations - without them, you won't get the results you crave," she warns. "Correct positioning and alignment need to be taught, so engaging in at-home challenges on your own can sometimes lead to incorrectly performed exercises and potentially injuries."
That said, she encourages you to give them a go, as the pros outweigh the cons - just be mindful of your form and how you're carrying out each move. "For those who crave structure and routine, these challenges can be a great motivational tool," she shares. "Turning up to the mat and knowing exactly what you're doing that day can save a lot of time not to mention help create consistency in your routine, too."
Seeing others online also engaging in the same challenge can also help foster a sense of community - something that can be beneficial if you are working out at home alone, the expert emphasises. "We all dip in motivation sometimes, and having other accountability partners alongside you can keep you going for the duration of the challenge," she explains.
"I tried the 28-day wall Pilates challenge - I feel tenser, tighter and mentally great."
Clarissa Bloom, a dating and relationship expert at The Stag Company, completed the 28-day wall Pilates challenge this year and loved it.
"I am proud to say I've now completed the 28-day wall Pilates challenge - despite feeling a little tired!"
"It was a stark contrast to my previous non-existent training, which only consisted of walking. While my muscles burned and ached in all kinds of weird spots - most likely from the consistent core training - I really enjoyed it."
"I was in need of a day off come day seven, which the plan provided. My rest days fell on a Sunday, which was ideal for me as it gave me a full day to rest and relax."
"After completing the 28-day challenge, my arms and shoulders feel tenser, my abs feel tighter, and I feel mentally great. It's made me feel really motivated and will definitely do it again."
"If you're not keen to invest in any kit you're not sure you'll use long term, know this - I didn't use the ankle weights the instructor does in the challenge but still found the workouts seriously effective using just my bodyweight."
"Now I've tried the workout and know I love it, I'll definitely be investing in some kit to support my sessions."
Shop MC UK's go-to Pilates kit now:
Bala 1lb Ankle/Wrist Bangle Weights
A surefire way to spice up your at-home workouts? These Bala ankle or wrist bangles. The soft-silicone weights are adjustable with a velcro fastening and add 1lb (just under half a kg) of resistance.
Sweaty Betty Asymmetric Sculpt Bra
While it doesn't offer the most supportive design, this flexible bralette is sweat-wicking, compressing, and made from a clever four-way stretch material. It has rave reviews for a reason.
Is the 28 day wall Pilates challenge legit?
Wondering if it's just a load of hype? Pilates has been proven time and time again to improve muscle tone, strength, and definition.
But what about wall Pilates, in particular? Let the science do the talking: a review of nine 2022 studies concluding that wall Pilates can improve your muscle mass and reduce your body fat mass. Not bad.
Celebrity news, beauty, fashion advice, and fascinating features, delivered straight to your inbox!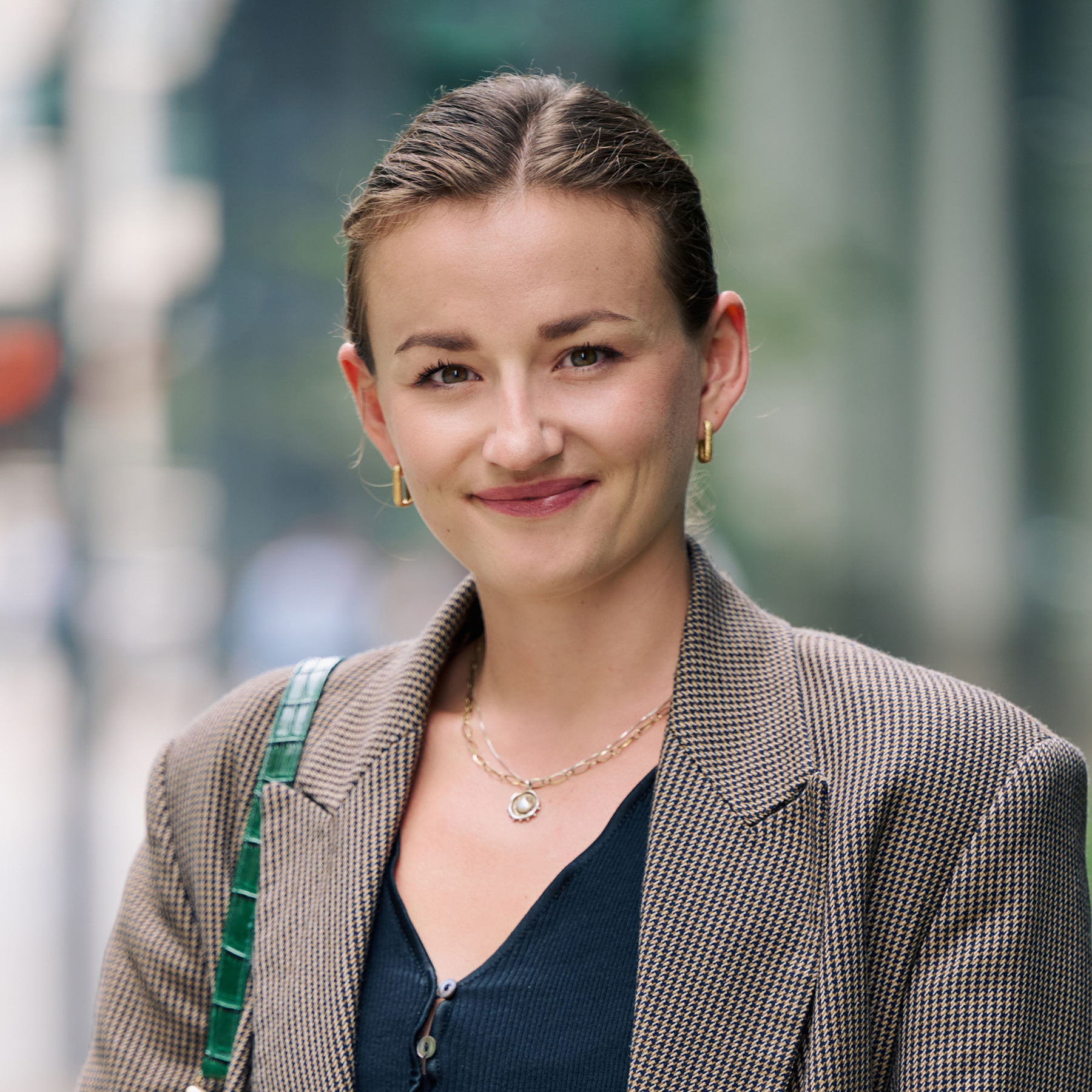 Health, Sustainability and Relationships Editor
Ally Head is Marie Claire UK's Health, Sustainability, and Relationships Editor, eight-time marathoner, and Boston Qualifying runner. Day-to-day, she works across site strategy, features, and e-commerce, reporting on the latest health updates, writing the must-read health and wellness content, and rounding up the genuinely sustainable and squat-proof gym leggings worth *adding to basket*. She regularly hosts panels and presents for things like the MC Sustainability Awards, has an Optimum Nutrition qualification, and saw nine million total impressions on the January 2023 Wellness Issue she oversaw, with health page views up 98% year on year, too. Follow Ally on Instagram for more or get in touch.