Women shop more sustainably yet are 30% less likely to invest in an electric car - but the real reason might be darker than you think
Plus, five reasons car experts reckon investing in electric is the future.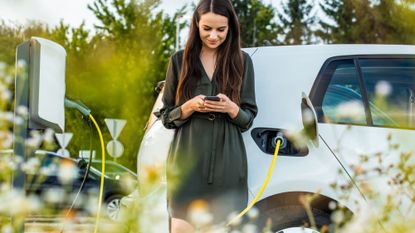 (Image credit: Getty Images)
If you're someone who tries to live sustainably by shopping B Corp brands, loaning outfits on dress rental sites, and eating organic food, then you'll likely have read all about the pros and cons of electric cars. You might even have one yourself, sold on its cost-effective, eco-friendly credentials.
That said, you'd still be in the minority of women because new stats from Autotrader have found that women are 30% less likely to buy electric cars than their male counterparts.
Not just that but for years, women have felt that car brand advertising only speaks to men - one in four are put off by masculine advertising. Plus, they feel the buying experience is worse, too – 50% of women dislike parts of it, vs 30% of men.
They're undoubtedly the better option for the planet - that said, only 4.5% of road vehicles in the UK are electric, according to government stats. Given the fact that there's an impending 2030 ban on petrol vehicles, diesel vehicles, and Low Emission Zones in the UK - again, which women are double as likely not to have heard about than men - it's about time we all read up on electric vehicles and considered the switch once and for all.
For everything you need to know about buying electric cars, plus why women are less likely to buy than men, despite them being better for the planet, keep scrolling. Don't miss our guides to the best plug in hybrid cars and best electric cars, while you're here.
So, why are women less likely to invest in an electric car?
According to Erin Baker, Editorial Director and Motoring Expert at Auto Trader, largely because they think it's more expensive, find the language used confusing, and also have fears around the practicalities and safety of electric vehicles.
Case in point: their data shows that women have more reservations around electric vehicles, with half thinking running costs are either too high or unclear, vs only a third of men.
"Female consumers have long been plugged into sustainable products, but the recent stats are worrying," she shares. "We know from our pool of data at Auto Trader that women have more reservations around electric vehicles, with half thinking running costs are either too high or unclear, when not only is the reverse true, but it's the only way electric cars make financial sense."
A lot of it also boils down to the language and the jargon used when it comes to electric vehicles, too, not to mention where that information is spread or published. Think about it - as Baker shares, you don't see many charging network providers or commentators reaching out to speak to women in the verticals that most women typically are, like wellbeing, travel, food and drink.
"As an industry, we had an amazing opportunity with the introduction of electric to shake everything up, and yet we have ended up using the same unwelcoming jargon - like the difference between kilowatts and kilowatt hours. It's not dumbing down, it's transforming the jargon throughout the industry and electric vehicle experience - from the product explanations, through the retail experience, via the media/advertising and then when you finally arrive at a charging point."
Not only that, but women have more concerns around charging electric vehicles too – 48% don't think there are enough public charge points, compared to 41% of men, and 34% think they would have to charge too often (vs 26% of men). When surveyed, some women also indicated that they may not feel comfortable charging their cars alone at night.
But do they think this worry is warranted? According to Auto Trader Content Presenter Alex Legouix, yes - but it's something that she has faith will change in the coming years. "It's important that charging stations take heed and demonstrate consideration for public worries," she stresses. She reckons there are several measures that should be put in place to help electric charging places feel safer, and her list spans:
They need to be well-lit to ensure that women feel safe when using them, especially at night
Security cameras can help deter criminal activity and provide evidence in case of any incidents
Emergency phones should be installed
Regular maintenance and upkeep of charging stations can help to prevent damage or malfunctioning of equipment
Increased police presence in the vicinity of charging stations and can help to deter criminal activity whilst providing a greater sense of security
Education and awareness programs should be developed to inform women about the safety measures in place at charging stations and how to use them safely
It's important to note that these measures may not completely eliminate the risk of crime, but they can help to reduce it and provide greater peace of mind!
So, how are the charging points set to change over the coming years before the 2030 ban? In other words, are there any plans for the future that might sway someone who thinks the charge grid isn't fit for service at current?
According to Marc Palmer, Brand Director at Auto Trader, right now it's estimated that up to 80% of EV drivers charge their car at home - so actually, the question is more about planning. "Every day trips are fine, and for the once-a-year long drive to visit relatives or holiday there's a bit more of a need to think ahead," he explains. "Charge points are being added all the time, though, especially on major roads and the motorway network."
The Government is also looking at making charging more simple. "From easier-to-understand terminology to making payment more simple, there is also discussion about how to ensure improved reliability and consistent, fair pricing," he explains. "The electrification of the UK's roads is pretty early on and there are still improvements to be made, but one important thing to bear in mind is that people who drive an EV tend to really enjoy it – in a recent survey, 86% said they wouldn't go back to driving a petrol or diesel car."
5 reasons to invest in an electric car as a woman
1. They're more environmentally friendly
Sounds obvious, sure, but they really are better for the planet than diesel and petrol cars.
"Electric cars are environmentally friendly and produce zero emissions, which can help reduce air pollution and promote a cleaner and healthier environment," she shares.
2. They're more cost-effective
According to Legouix, electric cars are likely to be more cost-effective in the long run.
How so? "Although they may have a higher upfront cost, they typically have lower maintenance and fuel costs over time compared to traditional gasoline-powered cars," she explains.
Not only that, but she points out that depending on your area there may be incentives and rebates available for purchasing an electric car, which can help reduce the cost.
3. It's enjoyable, too
"It's also worth adding that driving an electric car is a really quiet and comfortable experience," Legouix stresses.
4. You can serve as a role model for others
Last but by no means least, by investing in an electric car, Legouix reckons that women can serve as role models for others and promote greater gender equality in the automotive industry.
"Electric cars are a new and innovative technology that can provide an opportunity to stay up-to-date with the latest advancements," she shares.
5. The experience only looks set to improve
Worried about the current charging system or even the reliability of the current models on the market?
You're not alone - there are certainly several barriers, but that said, it certainly looks set to improve in certain years, meaning if you invest now, you'll be ahead of the trend.
Plus, if it's not a viable option for you at current, don't worry - the majority of the population still needs to overcome the cost gap before investing in electric vehicles can become the norm. "EV considerers are 1.6x more likely to live in the UK's affluent areas marking a definite societal gap," he explains. "Basically, lower and middle-income households aren't able to afford to make the switch as things stand so to bring the mainstream along, electric motoring needs to be made more affordable."
In short, although people – especially women – are concerned about the impact of driving on the climate, they're not able to get past the increased cost. "Right now the fact is that a minority can afford to make the greener choice to buy an electric car, and until that changes our worries over the environment are trumped by what we can afford to pay to drive – pocket over planet sounds harsh, but it's a reality for many people."
Know this, though: he reckons that there are a number of options available to help you, most of which will need Government support. "From 0% VAT on used electric cars (which are cheaper) to a cap on the price of public charging, there's a range of ideas to stimulate adoption amongst the big numbers the UK needs to consider EVs," he highlights. "France is going to offer a state-subsidised €100 pm lease programme for lower-income households from 2024, another example of the kind of action being taken elsewhere."
Celebrity news, beauty, fashion advice, and fascinating features, delivered straight to your inbox!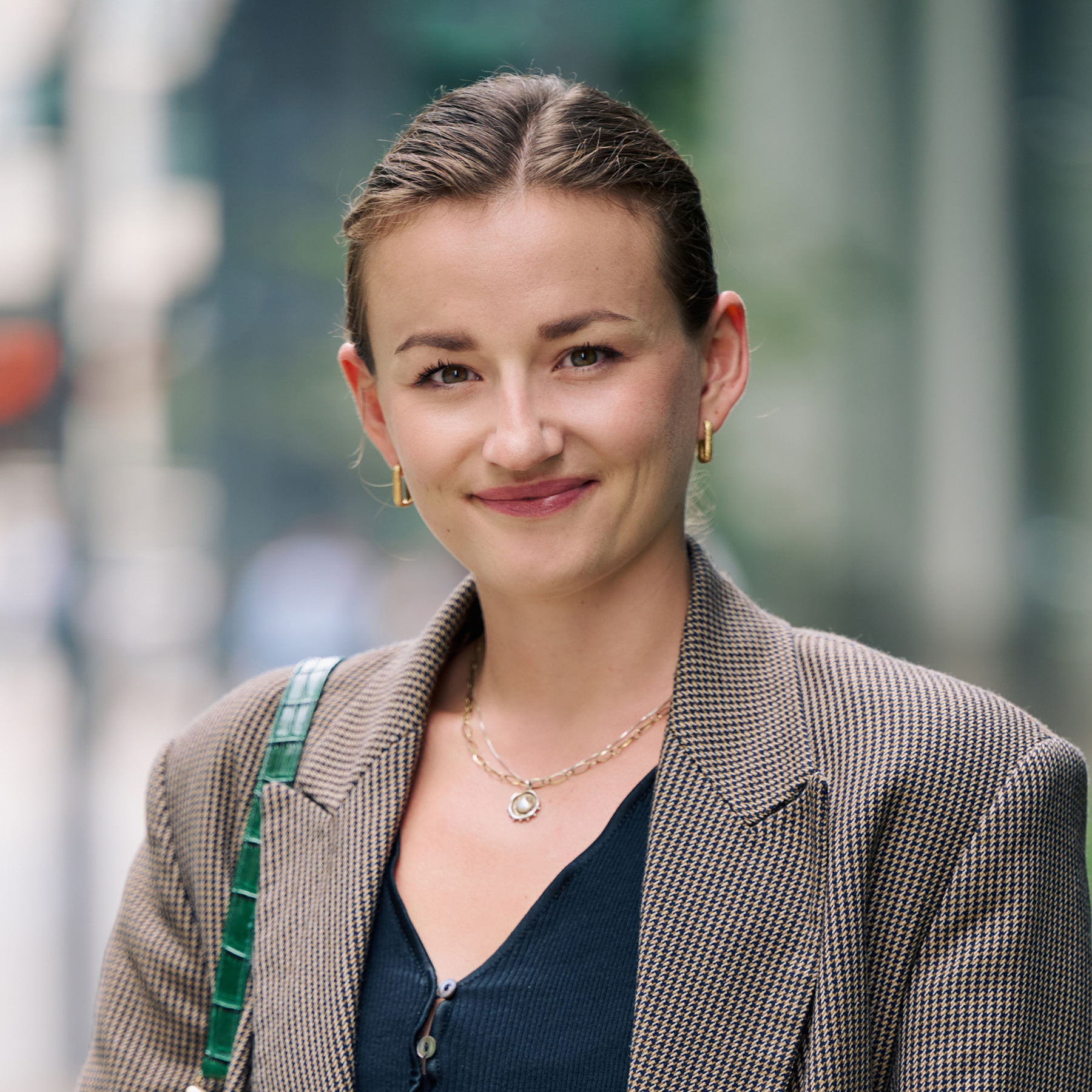 Health, Sustainability and Relationships Editor
Ally Head is Marie Claire UK's Health, Sustainability, and Relationships Editor, eight-time marathoner, and Boston Qualifying runner. Day-to-day, she works across site strategy, features, and e-commerce, reporting on the latest health updates, writing the must-read health and wellness content, and rounding up the genuinely sustainable and squat-proof gym leggings worth *adding to basket*. She regularly hosts panels and presents for things like the MC Sustainability Awards, has an Optimum Nutrition qualification, and saw nine million total impressions on the January 2023 Wellness Issue she oversaw, with health page views up 98% year on year, too. Follow Ally on Instagram for more or get in touch.