So, is organic food really better for you and the planet? 3 experts share their take
Plus, three experts share which foods are worth buying organic, and which, well, aren't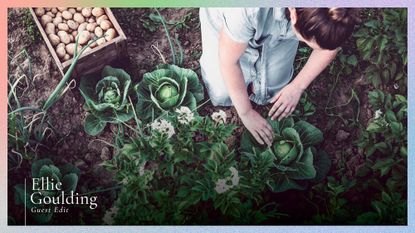 Plus, three experts share which foods are worth buying organic, and which, well, aren't
You'll know that eating sustainably has never been so important - the latest IPCC report showed that the time is now to change how we live (and eat). Organic food is often heralded as the go-to for eco-eating, but if you're unsure of the benefits of organic food - and often just think of it as slightly-more-pricey produce - you're not alone.
That's why we've asked three pros for their take on how to eat sustainably, why organic, in particular, is so sustainable, and how to do so on a budget, too.
Just like lowering your carbon footprint and buying less fast fashion is important for slowing climate change, so too is sustainable eating.
Keen to know which organic foods are worth paying extra for and which ones aren't so important? Keep scrolling for Clare McDermott, Soil Association Certification's Business Development Director, Simone Thomas, leading nutrition consultant at Simone Thomas Wellness, and Sarah Wakefield, Head of Food Transformation at the World Wildlife Fund (WWF UK) share their take - and don't miss our guides to greenwashing, sustainable living and fast fashion, while you're here.
So, what is sustainable eating?
Good question - because while eating all-organic is one way to adopt a more eco-friendly diet, eating sustainably spans more than just that.
According to the British Dietic Association (BDA), a sustainable diet is "one with a low environmental impact that contributes to food and nutrition security and to a healthy life for present and future generations."
Wakefield agrees, adding that while eating eco is about the food you eat, it's also how and where that food is produced." For example, eating an apple that's been flown halfway across the world will have more air miles than an apple grown down the road.
One way of checking if a food is sustainable, shares the expert, is to look out for certifications and standards labels, such as:
RSPO (Round Table on Sustainable Palm Oil)
ASC Aquaculture Stewardship Council for fish
Organic fruit and veg
Free-range or organic meat, dairy and eggs.
Where does organic food come into this?
So what qualifies a food as being organic, then? Because while you've heard of it, you may not know how to spot organic products in your local supermarket.
As per their website, a food can only be certified as organic if the farmers don't use the following:
Synthetics (human-made substances)
GMO's
Sewage for fertiliser
Radiation.
The farmers must also:
Use natural fertilisers
Rotate produce plots
Only use non-toxic pesticides.
"Non-organic foods, on the other hand, are farmed and produced using methods which could be considered unethical," explains Simone Thomas, leading nutrition consultant at Simone Thomas Wellness.
Do note here: There is currently no legal framework that governs organic beauty and wellbeing products as there is for food and drink, explains McDermott. "It's important to look for the logo when shopping for products to ensure what you choose has been certified organic."
Why is eating organic important?
Because, in short, research shows that consuming primarily organic foods can be beneficial for both your body and the environment.
Organic foods contain fewer pesticides: "It's the best way to reduce your exposure to pesticides," explains Thomas. "Some pesticide residues do remain on food despite washing and cooking."
Organic foods respect animal welfare standards: When it comes to eating meat, some people opt for organic meat due to the high animal welfare standards and vastly reduced use of antibiotics in organic farming. "Organic farmers only use antibiotics as a last resort," shares McDermott. "The Soil Association's higher standards also ban the use of certain antibiotics entirely, such as Colistin, which is critically important to human health."
Organic foods are minimally processed: To state the obvious, organic foods are far less processed than their non-organic counterparts and contain no harmful additives or preservatives.
Organic foods contain more antioxidants: According to Thomas, a six-year study in the Journal of Agricultural and Food Chemistry found that organic onions had approximately 20% higher antioxidant content than conventionally grown onions. Not bad.
Organic foods contain more healthy fats: Similarly, a 2016 study in the British Journal of Nutrition found that organic meat and milk have around 50% more omega-3 fatty acids, a type of unsaturated healthy fat, shares the nutrition consultant.
Organic foods are better for the environment: Organic farming helps to fight climate change, shares McDermott - it's known to be more energy efficient, and its carbon footprint is significantly lower than more intensive farming, meaning that less CO2 lands up in the atmosphere. "Not only that, but organic food and drink are produced in a way that benefits nature – for example, organic farms are, on average, home to up to 50% more wildlife, and 30% more species of wildlife, meaning shopping for organic products is like casting a vote to support nature and biodiversity", she continues.
18 foods that do need to be organic
Many of us question whether switching to organic is better – particularly when considering the cost of organic food, which can be expensive for a growing family. "Where possible, I say always eat organic," shares Thomas. "Non-organic produce is likely to have been sprayed with pesticides, leaving toxic by-products that often can't be removed by washing, scrubbing, or peeling."
However, if you simply can't afford to buy all-organic, do favour the following:
Strawberries – 'these are one of the most pesticide-contaminated foods,' explains Thomas.
Spinach — another one that contains lots of pesticides, so should always be bought organic,' she continues.
Greens — think kale and mustard greens
Fruits — think nectarines, apples, pears, grapes and cherries
Peppers
Celery
Tomatoes.
McDermott also recommends opting organic with:
Carrots
Bananas
Tea
Eggs
Yoghurt
Milk.
9 foods that don't need to be organic
Keen to save a few pennies? While the above are the most pesticide contaminated foods, the below aren't - that is, they are known to not contain as many pesticides, and therefore can provide peace of mind for you knowing that you're not consuming shedloads of the bad stuff.
Avocado
Sweet corn
Onions
Asparagus
Broccoli
Cauliflower
Pineapple
Mushrooms
Melon.
Where can I buy organic food?
You can find organic versions of most products nowadays, and all major retailers have a good selection of organic products, so it's easy as anything. "Organic vegetables and staples like rice, pasta and milk are often the same price or not much more than non-organic, in reality," explains McDermott.
Try this: Opting for an organic box scheme, advises the pro. "It can be a very cost-effective way of getting delicious, seasonal and organic veg delivered right to your door, which is convenient, too."
Do note here: Buying any organic food really makes a difference, or so says McDermott - as the above round-up of the benefits of organic food has highlighted. "What's important is that you don't have to swap to a 100% organic diet," she stresses. Her advice? "Choose the things you buy most of, carrots for example or bananas, milk or yoghurt, all of which are readily available. Every time you choose organic, you are making a choice that is better for the planet and for health."
I can't afford to eat organic - what else can I do?
Because, sure, the benefits of organic food may be obvious but, if you're a lower-income family or are being affected by the cost of living, spending more might not feel like a viable option right now. As Wakefield points out, it's not just about eating organic." Actually, the most important thing you can do is to only eat what you need, and rebalance the protein in your basket and on your plate in favour of plants," she shares.
Try this: As a first step, try replacing half the meat in the meals you make with a vegan protein source like lentils, chickpeas or beans, she advises. "Not only will this make your meat go further, saving you money on your weekly shop, but it'll also mean eating in a way that helps your health and that of the planet." (Read our complete guides to vegan protein and following a plant-based diet, here).
Do note here, though, buying even one or two organic items during your weekly shop really makes a difference, or so says McDermott. "You don't have to swap to a 100% organic diet," she stresses. Her advice? "Choose the things you buy most of, carrots for example or bananas, milk or yoghurt, all of which are readily available. Every time you choose organic, you are making a choice that is better for the planet and for health."
If you find the concept of sustainable eating overwhelming, don't be daunted. It's all about starting somewhere, and the little steps you can take. "It may seem expensive, it may be that you feel you don't have time to cook, or you don't quite understand what eating sustainably means - but once you reframe it and realise that it's about making small changes to how you currently eat, enjoying food and trying new things that are good for you and good for the planet, I think you start to feel differently," concludes Wakefield.
Celebrity news, beauty, fashion advice, and fascinating features, delivered straight to your inbox!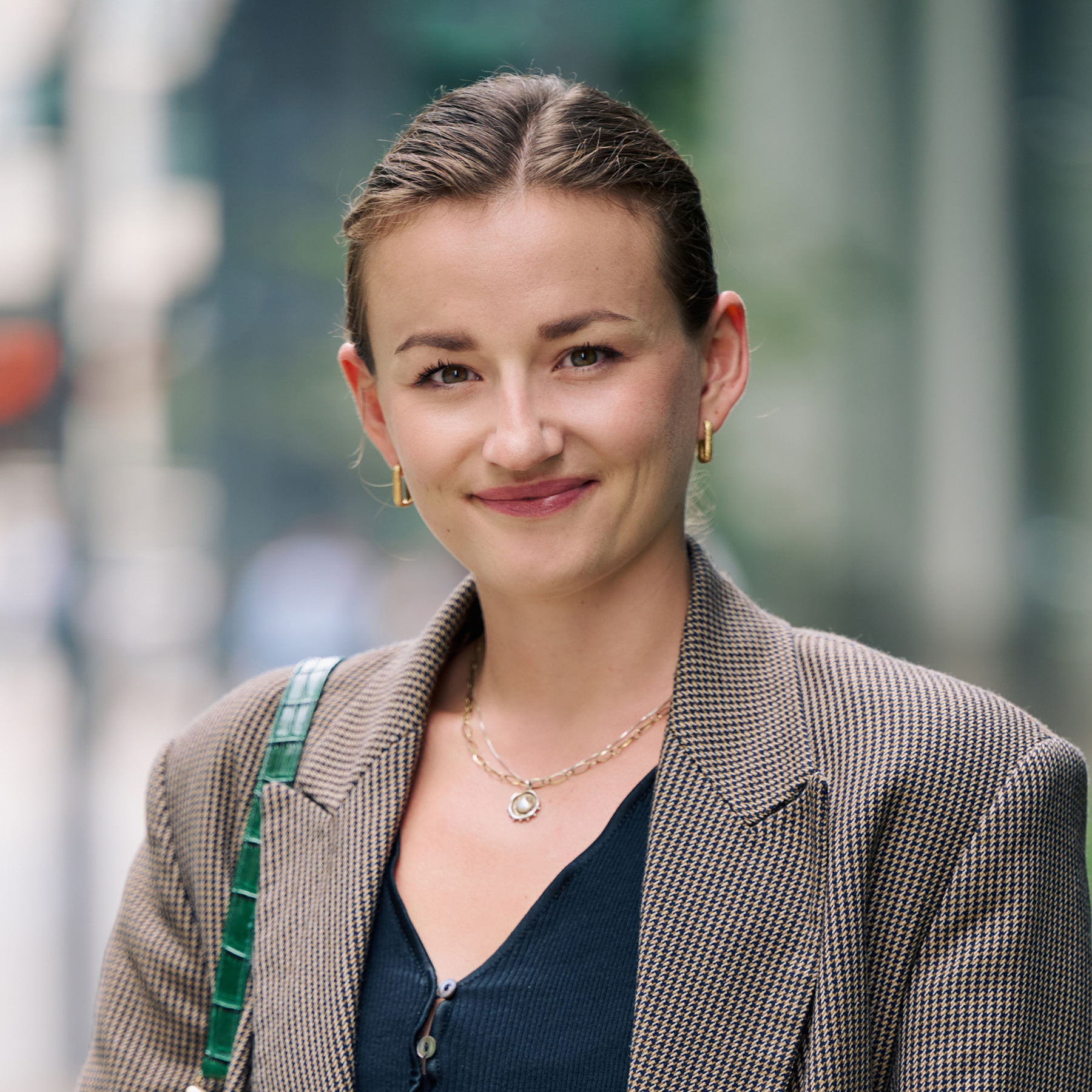 Health, Sustainability and Relationships Editor
Ally Head is Marie Claire UK's Health, Sustainability, and Relationships Editor, eight-time marathoner, and Boston Qualifying runner. Day-to-day, she works across site strategy, features, and e-commerce, reporting on the latest health updates, writing the must-read health and wellness content, and rounding up the genuinely sustainable and squat-proof gym leggings worth *adding to basket*. She regularly hosts panels and presents for things like the MC Sustainability Awards, has an Optimum Nutrition qualification, and saw nine million total impressions on the January 2023 Wellness Issue she oversaw, with health page views up 98% year on year, too. Follow Ally on Instagram for more or get in touch.