The Zara new season drop is everything you need this summer
From chic new wardrobe staples to instant outfit updates, we've chosen the very best new pieces landing in Zara this week...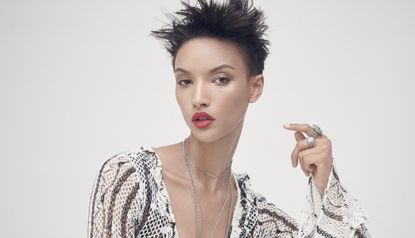 Now that spring has finally sprung, after what feels like the longest winter ever, there's no better time to treat yourself to some Zara new season clothing (coupled with some good Zara shopping hacks of course). With the new collection dropping some serious summer trends, we have our cards ready to blow those payday earnings. Get ready to up your summer style for a wardrobe that looks designer.
What to buy in Zara
If you're looking for designer pieces but don't have the budget, then Zara is the place to shop. This spring/summer season, it's outdone itself with some trend-led pieces such as printed kimonos and linen skirts.
That said, I always like to shop for my basics in the sale, in preparation for the following season. The classic pieces I'm buying this time round are parka coats, wool trousers and matching blazers as well as knitwear.
If you're simply looking to update an existing outfit though, that's ok, because the accessories game is strong. Think chunky jewellery and cool sunglasses. On the shoe front, it's still very much about the chunky platform sandal, the track sole boot and cute heels.
Does Zara have a summer sale?
With the collection just dropping, it's unlikely there will be one in time for your spring grabs. Unfortunately for us, Zara likes to keep their sale plans under wraps. So, whether you're stalking the website, signing up for newsletter updates or scrolling their Insta feed, you can't go wrong in trying. The site is known for selling out any well-loved pieces, so don't go waiting on any non-existent discount codes to appear. Can you remember the last time you saw a discount code for Zara? Never right?
What to buy in Zara
In need of some more vitamin D? How about some vitamin Z? Nothing beats some Zara new season clothing to refresh your wardrobe. Whether you're looking for some summer staples or a spring statement, there's something for everyone, from powerful prints and sun-kissed yellows to classic neutrals. The collection has it all from linen to satin, mules or slip-ons (you get the picture). The level of intricate detailing and stand out silhouettes screams designer, but the price tag doesn't.
Not sure where to start? With hundreds of items flooding the new in section, it can be hard to not give in to the endless scrolling. But scroll no more. We've done all the hard work for you, picking out the pieces you'll not want to take off this spring. So whether you're in need of a statement satin moment or a basic vest, we've got you sorted.
Reporting by Georgia Rhodes.