I'm A Celebrity...Get Me Out of Here! 2022: From the cast, to location and start date
It's back bigger than ever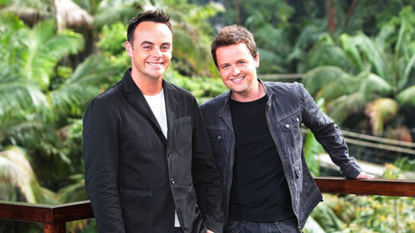 We have previously teased the news I'm A Celebrity... Get Me Out of Here! was making a comeback with an all star series.
Turns out, there will be not one, but three new series coming our way.
Last month presenting duo Ant McPartlin and Declan Donnelly - officially known as Ant and Dec - confirmed they were in South Africa filming for an upcoming series of the nation's favourite programme.
In the video, which was shared on their Instagram account, they wrote: "South Africaaaaaaa! That's right, we're filming a very special version of I'm A Celebrity in South Africa which is coming to your tellies in 2023. #ImACeleb."
They went on to confirm three instalments would be coming to our screens, one in 2022 in Australia, as well as two in 2023, including a special All Star series.
In the comments section of the post they confirmed: "So, Just for the record… IAC 2022 - Australia IAC Special 2023 - South Africa IAC 2023 - Australia."
So what does this mean, when will it be on, and who has been confirmed for the series? We have all the details, so clear your calendars we've got Bushtucker trials to get engrossed in - not literally, thank goodness.
When will I'm A Celebrity 2022 air?
I'm A Celebrity 2022 is fast approaching, and is set to return to its usual location in the Australian jungle in November this year, after two years.
During the coronavirus pandemic filming in Australia was halted, which meant the show relocated to Gwrych Castle in Wales.
But now it is back, bigger and better than ever before.
The new series is set to hit the small screen on 6 November on ITV at 9pm, with the final set to air just before Christmas so the King or Queen of the Jungle can be reunited with their families before the festive period.
There are big named slated to go down under and come face to face with critters, and we have all the details; from when it will air, how to watch, the impressive line up, and more.
The countdown is well and truly on.
Where will I'm a Celebrity 2022 be filmed?
After two years being filmed in Wales, the ITV show will return to the Australian jungle.
However, it has been reported a new set has been built for the epic comeback.
The Sun Online has reported numerous new areas have been set up, as well as treetop walkways, which are said to resemble a small village in the New South Wales area.
Who has been confirmed for I'm A Celebrity 2022?
The official celebrity line up for this year's I'm A Celebrity has finally been confirmed, after much speculation over which contestants could be set to carry out gruelling Bushtucker trials has been reported.
Turns out the rumours were not too far off.
ITV has recently confirmed the first 10 contestants heading to the jungle, which include: Mike Tindall, Boy George, Sue Cleaver, Owen Warner, Jill Scott MBE, Chris Moyles, Charlene White, Babatúndé Aléshé, Scarlette Douglas and Olivia Attwood.
Mike Tindall
Reports have been swirling, which suggest Mike Tindall, who is married to Princess Anne's daughter Zara, could be heading into the jungle - and if he does, he'll be the first royal to ever do so.
According to The Sun, the former rugby player would be a huge success on the show, with a source saying: "It's a massive coup.
"Mike has had a box seat for some of the most important moments in royal history for generations. He is sure to be discreet, but his sheer presence means this series will be an absolute must-watch."
Despite months of speculation, it has since been confirmed by ITV Mike is heading into the jungle.
The bio for the sportsman, released by the broadcasting channel, read: "Former English Rugby Union player Mike Tindall will become the first member of the Royal Family to take part in I'm A Celebrity…Get Me Out Of Here!, and he predicts he will get voted to do all the famous trials in the jungle."
Mike believes he is set to undertake all of the challenges, and be stitched up by his friends voting him to carry out the cruel Bushtucker trials.
He said: "I am fully aware that anyone who has ever played rugby will go, 'Yeah let's stitch him up.' All my friendship group has that sort of humour, and I know they will definitely want to vote for me! I am prepared to do quite a lot of challenges."
Owen Warner
Owen Warner is best known for playing Romeo in Hollyoaks.
But the soap star will be swapping scripts and the drama for head to head trials, battling for food and rations on I'm A Celebrity.
Owen's character has been temporarily written out of Hollyoaks to allow him time off to jet down under for the new opportunity, which he is uber excited for.
He said: "I am excited for people to get to know me as a person and not a character. People are so used to seeing me recite lines that have been written for me, and most of them are not what I would say myself.
"And now it is getting closer, I want to enjoy everything about it. I have told all my friends to vote for me because I will feel like I have wasted it if I don't do the trials. The trials are part of the I'm a Celebrity experience. It's great to be going to Australia, the OG format."
Olivia Attwood
Olivia Attwood, 31, found fame on Love Island on series three of the reality show, but has since gone on to have her own reality show with ex Chris Hughes, as well as fiancé Bradley Dack.
Olivia has also hosted her own documentary, titled Getting Filthy Rich, which delved into the world of Only Fans and more.
She has previously appeared on the spin off show I'm A Celebrity Extra Camp, in which she has carried out some trials.
This will stand her in good stead for this year's competition, as she is another celebrity confirmed for the show.
Speaking to The Mirror Online, Olivia said: "I am scared of me, in terms of how long the other campmates can tolerate me. I will get myself in trouble somehow, the usual.
"I haven't packed very many bikinis, we are not allowed very many.
"My friends and family have always wanted me to do this show so let's see how it goes.
"I love Ant and Dec, I have grown up watching them. They are British TV Icons."
Sources close to Olivia think this opportunity will boost Olivia's future career.
An insider previously said: "Olivia is already viewed as a rising star on ITV and this is likely to serve as a launchpad for potentially fronting more mainstream shows with the broadcaster."
Olivia will be the first Love Island star to make it onto the show.
Boy George
Boy George is confirmed to be on I'm a Celebrity 2022, although the former Culture Club singer.
Prior to getting the go ahead, the Mail Online reported the Karma Chameleon hitmaker would land the show's biggest ever fee.
A source at the time said: "He's also hugely popular in Australia and with the show leaving Wales and heading back down under, he's the perfect addition."
Lo and behold, Boy George is set to enter the jungle this year, and has caused quite the conversation as his uniform in the campaign shot is different to others.
Speaking to ITV ahead of the show's return, he said: "I am bored of being iconic in the corner and if you want to compete in the world then being part of telly is part of that.
"This is the biggest show on TV and that is why I am doing it. And now I have made the decision, I don't want to focus too much on what the experience might be like, but my intention is it is going to be amazing. It's three weeks without make-up and three weeks is nothing. I have just done seven weeks on tour."
Sue Cleaver
Coronation Street actor, Sue Cleaver, has left the cobbles in favour of taking on a new "challenge".
The 59-year-old soap star has revealed she is taking on the show as a bucket list must do.
She said: "Doing I'm A Celebrity...Get Me Out Of Here! is never really something I considered doing before. But the pandemic happened and then this year, I have just turned 59 and so I decided for my 59th, I was going to shake things up a bit.
"I realised I needed something that would challenge me and I thought this show would be good – and so that's why I am doing it."
Jill Scott MBE
Former England professional footballer - who was part of the team who saw the Lionesses win this year's UEFA Women's Euros - is hoping to take home another title as Queen of the Jungle.
However, Jill Scott MBE, is apprehensive about the upcoming competition, but a once in a lifetime experience she couldn't turn down.
She said: "I feel like I have got a bit of impostor syndrome to even be on I'm A Celebrity...Get Me Out Of Here!
"It's all a bit crazy at the minute but I am going with the flow and as soon as I was asked if I would like to take part, I said yes. It was an opportunity I couldn't turn down. I don't know what I have let myself in for but my family are huge fans of the show and as soon as I told my mum and sister I was doing it, they were so excited."
Chris Moyles
Radio X radio presenter has been confirmed to go down under to compete on I'm A Celebrity.
However, the 48-year-old radio and TV presenter is "petrified" about the show.
He recently said: "I am petrified of heights. I ended up carrying the bags when we took my girlfriend's niece once to Go Ape as I am so petrified!"
Charlene White
Journalist, Charlene White, has been confirmed for the next series of the much-loved series helmed by Ant & Dec.
The 42-year-old broadcaster, who often appears on ITV News, is keen to show another side of her personality, and champion the older female, as she has claimed there are less opportunities for women as they age.
However, Charlene is going to miss her family, and the ever-changing news, as she will be living in the camp bubble for almost three weeks.
She said: "I was fine until they mentioned big spiders can crawl all over me when I am asleep which has freaked me out! I can't stop thinking about it
"There aren't that many opportunities to have when you get older and it will be nice to see if I can do this. I've given birth to two kids in quick succession, survived that and lived to tell the tale! So, I feel it's now right to take on another big challenge.
"I am going to miss our daily routine with the kids.
"Mind you, it's going to be very strange not being able to find out what is happening in the world. The UK is on a constant cycle of change and by the time I have come out of the camp, we could have had another change of Government or another change of leader!
"Anything could happen in that time and I am going to find it very frustrating."
Babatúndé Aléshé
Babatúndé is, arguably, most commonly known for appearing on Celebrity Gogglebox alongside fellow comedian Mo Gilligan.
The actor and comedian will swap home comforts and watching telly with his friend, in favour of camp life and critters, although he has warned he will be terrified.
He shared: "I am not looking forward to any trials but in terms of the one I am dreading the most, I saw one where someone was lying in a box and they put things into the box like snakes and mice. Now that would freak me out. I think I will lose it.
"Mo thinks it is going to be funny but he also thinks it is good I am taking part."
Scarlette Douglas
Property expert, Scarlette Douglas, is set to swap lavish houses and properties in favour of sleeping under the stars, by a log fire, beside snoring camp mates and creepy crawlies.
Although the Worst House on the Street presenter has a fear of spiders, she is honoured to make the cut, and appear on the show.
She said: "If I were crowned Queen of the jungle, it would be such a big moment for me. I think I would lose it! I have always worked hard but for whatever reason some people have doubted me.
"And so, if I were to win this show, it would be for everyone who questioned me, tried to break me, or put me down. I don't know why they do but I keep showing that I can make it and be better than anyone imagined."
Rumoured contestants
Matt Hancock
Matt Hancock has been rumoured to join the cast of I'm A Celebrity...Get Me Out of Here!, but the new project means he will be suspended as Conservative MP.
Speaking to The Sun, he said: "The truth is, I haven't lost my marbles or had one too many pina coladas.
"There are those who got their news from brilliant shows like This Morning, Loose Women and Gogglebox. It's popular TV shows like these - and I'm A Celebrity ... of course - that help to deliver important messages to the masses.
"Rather than looking down on reality TV, we should see it for what it is - a powerful tool to get our message heard by younger generations.
"Reality TV is a very different way to communicate with the electorate - it's both honest and unfiltered."
Matt hopes he can raise awareness for important causes in the jungle.
He added: "I want to raise the ­profile of my dyslexia campaign to help every dyslexic child unleash their potential - even if it means taking an unusual route to get there ... via the Australian jungle!
"I'm A Celebrity ... is watched by millions of Brits up and down the country.
"I want to use this incredible platform to raise awareness, so no child leaves primary school not knowing if they have dyslexia."
The politician's decision did not go down well with the Tory party managers who have claimed Matt's decision was "serious enough" to warrant suspension.
The deputy chairman of the West Suffolk Conservative Association claimed he was looking forward to seeing Matt carry out the trials such as "eating a kangaroo's penis."
While Tory MP, Tim Loughton, disapproves of Matt's decision.
He told Times Radio: "I'm completely disappointed and disgusted that he's put himself and his so-called celebrity career ahead of serving his constituents."
ITV has yet to confirm if the former Secretary of State for Health and Social Care will appear later in the series, as the initial 10 campmates have already been confirmed, although he has been pictured landing down under.
Or could he be making his way into the All Star version? We will keep you updated.
Tom Daley
Tom Daley is in high demand as he was reportedly being eyed for Strictly Come Dancing and I'm A Celebrity.
Considering the BBC One show has already kicked off for 2022, the odds are on for the Olympic diver to head down under.
However, Tom Daley is not in the original lineup, but that's not to say he may not join the campmates later in the series.
Seann Walsh
The Sun Online has reported Seann Walsh - who caused a stir when he was caught kissing his Strictly Come Dancing professional partner Katya Jones in 2018 - was rumoured to be joining the line up.
A source said: "Seann is an incredible signing for I'm A Celebrity and it's a real coup for ITV. His snog with Katya is the biggest scandal to have ever hit Strictly. People still talk about it.
"Seann has joked about his snog with Katya in his comedy sketches but he's never spoken in detail about their relationship.
"Life in the jungle is boring and those long hours around the campfire would be the perfect time for Seann to get talking."
However, Seann did not make it to the final 10, which ITV bosses confirmed.
But that's not to say he won't appear in the competition at all, as some have speculated he could be one of the late comers, and could disrupt camp dynamics later down the line.
Although this has yet to be confirmed.
Danny Dyer
EastEnders hardman could be another contestant to go head to head with animal genitalia, vomit fruit, critters and other creepy crawlies.
However, it reportedly all depends on how busy his schedule is.
An insider shared: "Producers think Danny would be great on the series and is their number one target. They're hoping he'll be finished in time, they'd definitely be up for a big money offer."
Other rumoured contestants
Alex Beresford
Adebayo Akinfenwa
Owen Warner
When will I'm A Celebrity Special air?
I'm A Celebrity Special, which has also been referred to as the All Stars series, although the release date has yet to be confirmed, all we know is it is set for release in 2023.
In a video of hosts Ant & Dec in South Africa, which was shared on their Instagram account, they revealed the All Star series will take place in 2023 in South Africa and feature the most iconic celebrities who have previously taken part on the show over the last two decades.
Speaking in the clip, Dec said: "We've got news for you.
"We're here, it's going to be your favourite celebrities from the last 20 years who are going back in to do it one more time."
However, a release date, as well as line-up, has yet to be unveiled.
Who will take part in I'm A Celebrity Special?
Just like the release date, the confirmed list of participants has remained tight lipped.
However, what we do know is the favourite celebrities from the show over the last 20 years will be jetting to South Africa to fight for the ultimate title.
Who has previously participated in I'm A Celebrity... Get Me Out of Here!
Considering the All Star series will call on previous contestants, it's hard to know who ITV will whittle down to take part to be crowned the ultimate King or Queen of the Jungle.
With 21 series, and over 210 celebrity contestants to select from, it's safe to say the spin off has quite the selection to sign up.
Series one
Tony Blackburn
Tara Palmer-Tomkinson
Christine Hamilton
Nell McAndrew
Rhona Cameron
Darren Day
Nigel Benn
Uri Gellerty
Series two
Phil Tufnell
John Fashanu
Linda Barker
Wayne Sleep
Antony Worrall Thompson
Toyah Willcox
Catalina Guirado
Chris Bisson
Danniella Westbrook
Siân Lloyd
Series three
Kerry Katona
Jennie Bond
Peter Andre
Lord Brocket
Katie Price
Alex Best
John Lydon
Neil Ruddock
Diane Modahl
Mike Read
Series 4
Joe Pasquale
Paul Burrell
Fran Cosgrave
Janet Street-Porter
Sophie Anderton
Antonio Fargas
Sheila Ferguson
Vic Reeves
Nancy Sorrell
Natalie Appleton
Brian Harvey
Series 5
Carol Thatcher
Sheree Murphy
Sid Owen
Jimmy Osmond
Bobby Ball
Antony Costa
Jenny Frost
David Dickinson
Kimberley Davies
Jilly Goolden
Tommy Cannon
Elaine Lordan
Series 6
Matt Willis
Myleene Klass
Jason Donovan
David Gest
Dean Gaffney
Jan Leeming
Malandra Burrows
Phina Oruche
Lauren Booth
Faith Brown
Scott Henshall
Toby Anstisy
Series 7
Christopher Biggins
Janice Dickinson
J Brown
Cerys Matthews
Gemma Atkinson
Anna Ryder Richardson
Rodney Marsh
John Burton-Race
Lynne Franks
Katie Hopkins
Marc Bannerman
Series 8
Joe Swash
Martina Navratilova
George Takei
David Van Day
Simon Webbe
Nicola McLean
Brian Paddick
Esther Rantzen
Timmy Mallett
Carly Zucker
Dani Behr
Robert Kilroy-Silk
Series 9
Gino D'Acampo
Kim Woodburn
Jimmy White
Justin Ryan
Stuart Manning
Sabrina Washington
George Hamilton
Joe Bugner
Samantha Fox
Colin McAllister
Lucy Benjamin
Katie Price
Camilla Dallerup
Series 10
Stacey Solomon
Shaun Ryder
Jenny Eclair
Dom Joly
Kayla Collins
Aggro Santos
Linford Christie
Gillian McKeith
Britt Ekland
Alison Hammond
Lembit Öpik
Sheryl Gascoigne
Nigel Havers
Series 11
Dougie Poynter
Mark Wright
Fatima Whitbread
Antony Cotton
Willie Carson
Crissy Rock
Emily Scott
Jessica-Jane Clement
Lorraine Chase
Pat Sharp
Sinitta
Stefanie Powers
Freddie Starr
Series 12
Charlie Brooks
Ashley Roberts
David Haye
Eric Bristowdagger
Hugo Taylor
Rosemary Shrager
Helen Flanagan
Colin Baker
Linda Robson
Limahl
Nadine Dorries
Brian Conley
Series 13
Kian Egan
David Emanuel
Lucy Pargeter
Joey Essex
Amy Willerton
Rebecca Adlington
Alfonso Ribeiro
Steve Davis
Matthew Wright
Vincent Simone
Laila Morse
Annabel Giles
Series 14
Carl Fogarty
Jake Quickenden
Melanie Sykes
Edwina Currie
Tinchy Stryder
Kendra Wilkinson
Vicki Michelle
Michael Buerk
Nadia Forde
Jimmy Bullard
Craig Charles
Gemma Collins
Series 15
Vicky Pattison
George Shelley
Ferne McCann
Kieron Dyer
Jorgie Porter
Tony Hadley
Duncan Bannatyne
Lady Colin Campbell
Chris Eubank
Yvette Fielding
Brian Friedman
Susannah Constantine
Spencer Matthews
Series 16
Scarlett Moffatt
Joel Dommett
Adam Thomas
Sam Quek
Wayne Bridge
Martin Roberts
Larry Lamb
Carol Vorderman
Jordan Banjo
Ola Jordan
Lisa Snowdon
Danny Baker
Series 17
Georgia Toffolo
Jamie Lomas
Iain Lee
Jennie McAlpine
Amir Khan
Dennis Wise
Stanley Johnson
Vanessa White
Rebekah Vardy
Kezia Dugdale
Shappi Khorsandi
Jack Maynard
Series 18
Harry Redknapp
Emily Atack
John Barrowman
Fleur East
James McVey
Nick Knowles
Anne Hegerty
Rita Simons
Sair Khan
Malique Thompson-Dwyer
Noel Edmonds
Series 19
Jacqueline Jossa
Andy Whyment
Roman Kemp
Kate Garraway
Nadine Coyle
Caitlyn Jenner
Myles Stephenson
Ian Wright
James Haskell
Cliff Parisi
Andrew Maxwell
Adele Roberts
Series 20
Giovanna Fletcher
Jordan North
Vernon Kay
Shane Richie
Mo Farah
AJ Pritchard
Jessica Plummer
Russell Watson
Victoria Derbyshire
Beverley Callard
Ruthie Henshall
Hollie Arnold
Series 21
Danny Miller
Simon Gregson
Frankie Bridge
David Ginola
Matty Lee
Adam Woodyatt
Louise Minchin
Naughty Boy
Snoochie Shy
Kadeena Cox
Arlene Phillips
Richard Madeley
Celebrity news, beauty, fashion advice, and fascinating features, delivered straight to your inbox!
Maisie is a writer and editor, covering Royal News, Showbiz, Lifestyle content, as well as Shopping Writing and E-Commerce, for print and digital publications, including Marie Claire, Hello!, Fabulous, Mail Online and Yahoo!.