Eshita Kabra-Davies: 'No one can do everything to fight climate change, but everyone can do something'
IN PARTNERSHIP WITH E.ON
Words: Niamh McCollum | Photography: Noor & Zee
Have you ever bought a dress for a birthday party or event that you never wore again? If so, you're not alone. On average, we only wear about 30% of our entire wardrobes, according to Eshita Kabra-Davies, founder of
By Rotation.
But heightened awareness around the impact of fast fashion and the rising cost of living, consumers are evaluating their spending habits more than ever.
The dilemma is that finding good quality outfits for the special events in our lives, sustainably, can be a struggle – as many eco-fashion brands remain out of the average shopper's budget.
Selected as part of the Marie Claire and E.ON Change Maker series, Eshita is the founder of By Rotation – a platform where people can lend and rent designer clothes.
'A change maker is someone willing to take a stand against the status quo for the greater good'
By encouraging fashion lovers to share rather than buy designer fashion, Eshita is shaking up the way people consume designer fashion by making it more sustainable, accessible and affordable for all.
What is By Rotation?
By Rotation is the world's very first social network that allows people to lend and rent designer fashion. The platform allows fashion lovers from all walks of life to save money, make money, and wear designer clothes at the same time.
Because it's a social network, you can also follow fellow lenders (or 'rotators', as they're called) on the app – allowing members to connect with and inspire one another by sharing styling tips.
'I was on my honeymoon in Rajasthan, my hometown in India, when I noticed the amount of textile waste that had been dumped there'
The first thing that struck me was how linear the consumption model of fashion has become – we buy, use, throw away, and have items end up in landfills like that one where I grew up. I couldn't help but feel guilty as it's a pattern I've participated in for far too long.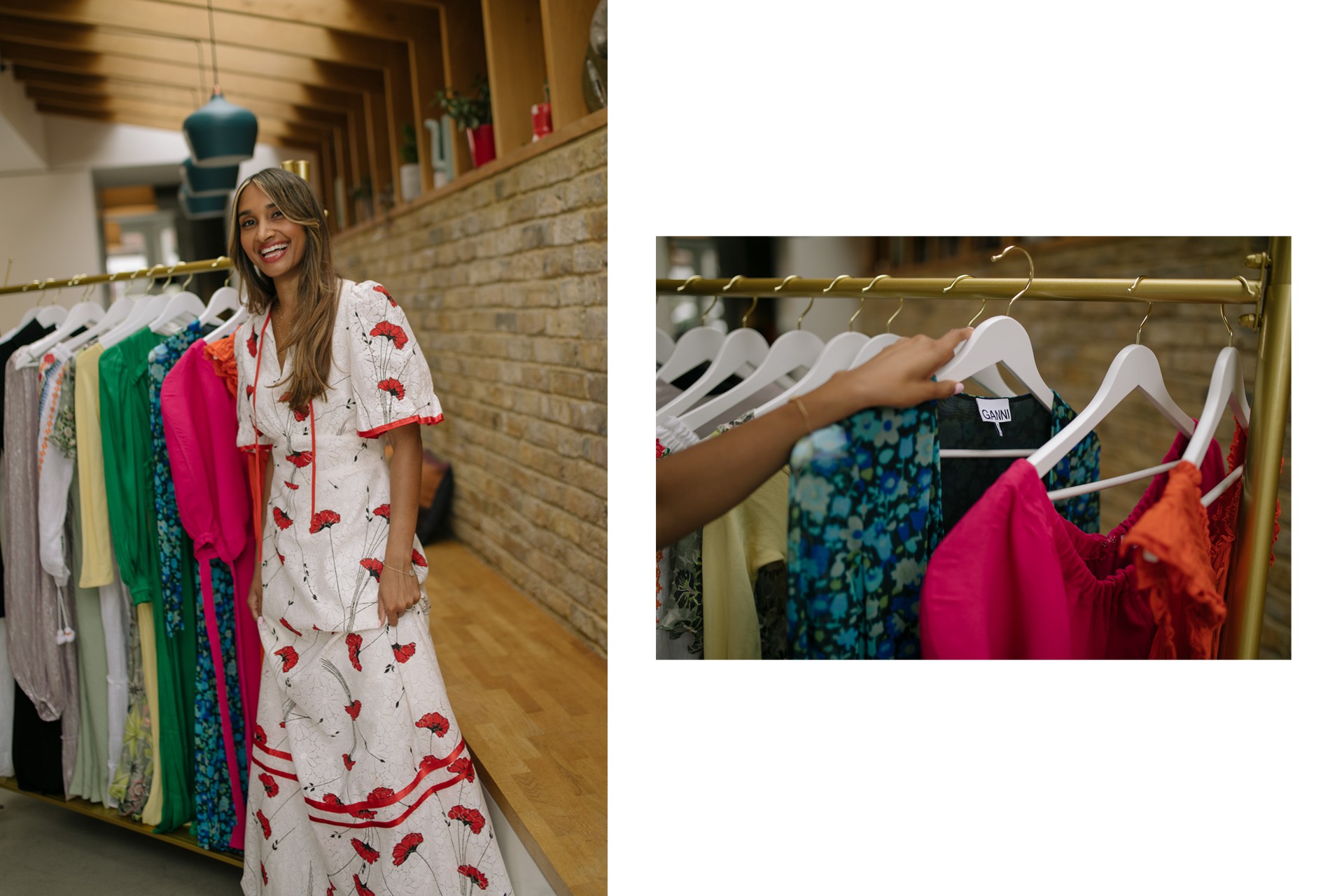 Many of us might have up to 60 items in our wardrobe but only wear a fraction of those frequently. What if sharing those pieces you don't wear often was an option? That's when the idea for By Rotation came to me. 
I wanted to create a fashion rental platform where women can transform their consumption habits by sharing quality fashion, not fast or throwaway fashion, with one another.
I think the biggest misconception about wearing second-hand clothes is that it's unhygienic. But if you think about it, the sharing economy is everywhere. 
We're all sharing cabs – and when you're using a towel in a hotel room it's one that was used by someone else, it wasn't made just for you. Sharing clothes or bags or shoes is similar. 
'We all love getting new things, but it doesn't have to be brand new – renting and lending clothes can be an experience you share with someone'
Amazingly, so many more people are engaging with sustainable fashion, but sustainable fashion is often too expensive and elitist. 
The fashion industry is notorious for its lack of diversity, so I'm passionate about ensuring that people from all walks of life feel included in the conversation around ethical fashion. 
Many of our rotators aren't even in the fashion industry, they're a community of students, teachers, lawyers, and professors – all connected through their love of fashion. 
Cost of living pressures have also impacted how much people can spend on clothes – sustainable fashion should be affordable and accessible for everyone.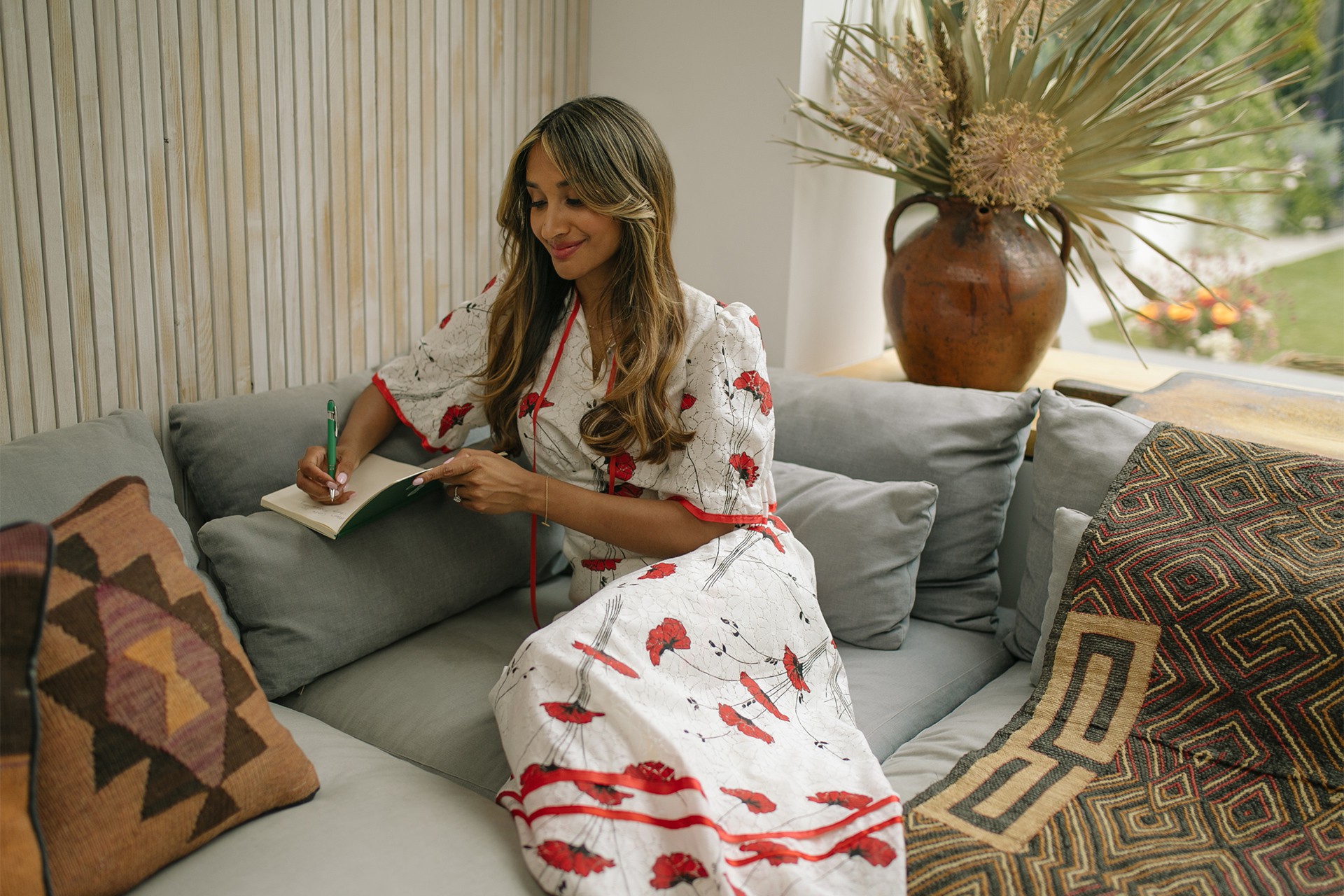 Being a first-time founder in a traditional industry has been my biggest challenge. When you're first starting out, it feels so daunting. I look back at panel events where I was one of five attendees and thought I was wasting my time.
But when I think about all those little connections that led to partnerships, I realise how much they helped me in the long run. We're setting up a new office in New York soon to expand our By Rotation community.
'The small things can add up to create something impactful'
I do think people are becoming much more mindful of what they're putting on their bodies, just as the clean eating movement made us consider what we're putting in our bodies.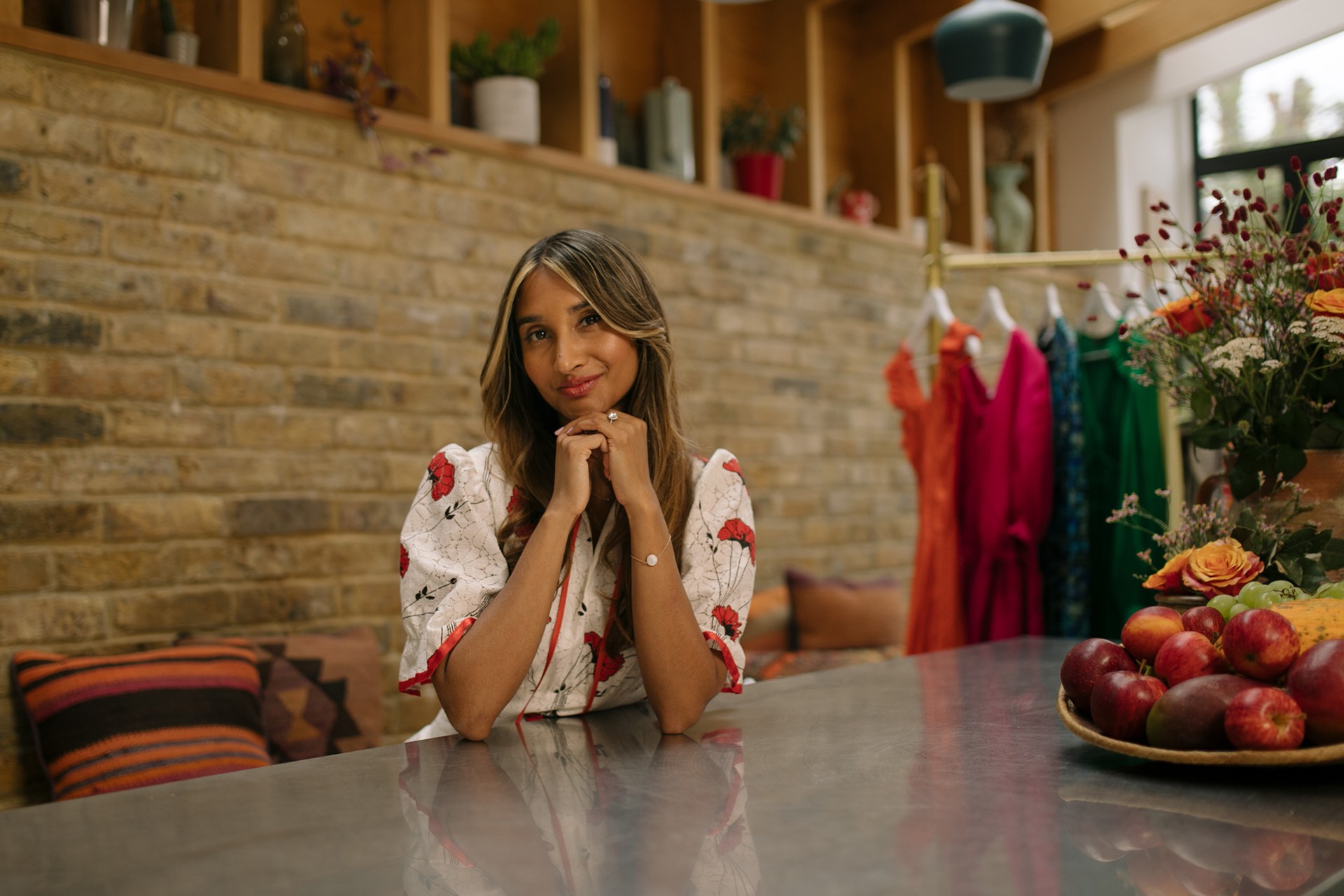 Most of my team is Gen Z and I love learning from them – younger generations care more about experiencing things and just living life rather than owning everything. I hope in the future that people share more of what they have with each other. 
As consumers, we can take this into our own hands and use our wallets to make the right decision. With a platform like By Rotation, anyone can play a part.'
See more Change Makers at eonenergy.com, where you'll find more inspirational stories from people who are taking Action for Climate.