8 Gen Z climate activists to follow now that aren't Greta Thunberg
As six activists take the government to court for failing to address human-caused climate change.
In news today, a group of activists are suing the governments of 32 countries for failing to act to prevent climate change.
The six activists, who are all from Portugal and range in age from 11 to 24, are suing for violation of human rights - that is, they are accusing the various governments of neglecting to resolve human-caused global warming or acting in a way that has further exacerbated the problem.
Appearing at the European Court of Human Rights in France this week, it marks yet another example of campaigners rallying governmental bodies to do better for both people and the planet.
"We've put forward evidence to show that it's within the power of states to do vastly more to adjust their emissions, and they are choosing not do it," lawyer Gerry Liston told The Associated Press yesterday.
Keen to show your support but unsure where the start? Your social media feed might be a good place, given that the average Brit spends four hours and 14 minutes a day on their mobiles, according to Statista. Think about it - how many times have you seen a dinner dish on Tiktok only to replicate it at home? Or bookmarked capsule wardrobe ideas from your favourite fashion influencer to recreate for date night? The more eco-friendly and sustainable living tips you see popping up on your timeline, the more accessible living sustainably will feel.
That's where Gen Z climate activists come in, promising to flood your feed with statistics, tips and tricks for reducing your plastic waste, lowering your carbon footprint, and generally protecting the planet we live on.
We don't have long to reverse the damage climate change has caused, but we can do it - if we all do our bit. For eight Gen Z activists to follow to make it that bit easier, keep scrolling.
8 Gen Z climate activists to follow now
1. Vanessa Nakate
Who are they? A 26-year-old author and activist from Uganda, Nakate has seen first-hand how devastating the impact of climate change can be. Sadly, despite Africa producing only a small fraction of global greenhouse gas emissions, climate change could expose 118 million Africans to "droughts, floods and extreme heat by 2030," according to the UN.
That's where Nakate's "Rise Up" initiative comes in, working to spread awareness about how the climate crisis is impacting Africa and sharing the realities of living in a country baring the brunt of the worst climate damage.
"Many communities on the frontlines of the climate crisis are already experiencing loss and damage. Communities cannot adapt to extinction, communities cannot adapt to starvation. The climate crisis is pushing so many people in places where they cannot adapt anymore. We cannot eat coal and we cannot drink oil. Money will be useless on a dead planet," she continued.
Follow for regular climate change updates to her 169k followers.
Follow now: @vanessanakate1
2. Mya-Rose Craig
Who are they? A 20-year-old British-Bangladeshi born in Bristol, Craig is a jack of all trades. Not only is she an ornithology student (that's someone who studies birds, FYI), but she's an environmentalist, diversity activist, and broadcaster, too.
In February 2020, she was awarded an honorary doctorate from the University of Bristol (it's thought this makes her the youngest British person ever to receive such an award). Not only that, but she's a Survival International ambassador, too.
It's fair to say she's passionate about the planet and keen to preserve nature as we know it - she's been building her following with her blog, Birdgirl, since she was just eleven years old. Why? Well, her love of bird watching exposed her to the climate damage to British wildlife over the last few decades, and she's been advocating for change ever since.
She's vocally against the use of palm oil, GMOs, and oil and plastic pollution, and also educates her followers on biodiversity loss and more.
Follow now: @birdgirluk
3. Mari Copeny
Who are they? A 14-year-old African American who lives in Michigan with her parents, Copeny is a philanthropist who first shot to fame when she penned a letter to the President at the time, Barack Obama, prompting him to take action to stop Flint's ongoing water crisis.
The politician ended up visiting Flint personally after receiving the letter, eventually signing off a whopping $100 million to tackle the issue (for four years from 2014 to 2018, the drinking water in Flint was contaminated with lead and possibly Legionella bacteria, causing skin rashes, hair loss, and other more serious health issues).
A National Youth Ambassador for the Washington Women's March and a member of the Flint Youth Justice League, she uses her platform to challenge environmental racism and raise money for charity, donating over $600,000 to various projects.
Follow now: @littlemissflint
4. Autumn Peltier
Who are they? Raised in the Wiikwemkoong First Nation on Manitoulin Island, Canada, Peltier has long been an advocate for protecting our natural bodies of water. No wonder - she was born next to Lake Huron, one of the largest collections of freshwater lakes globally.
Her journey started when she was eight while visiting the Serpent River First Nation in Ontario. Spotting signs warning the locals to boil their water or drink bottled alternatives or they risked getting sick, she started petitioning for the government not just to protect our waters, but also to provide everyone with clean and safe drinking water, too.
Now 18 years old, she's known globally as "the water protector" and is the Chief Water Commissioner for the Anishinabek Nation. She's also an Anishinaabe Indigenous Rights advocate and was a runner-up for the 2022 International Children's Peace Prize. She continues to use her platform to share her Indigenous belief - that water is one of the most sacred elements - with her over 200k followers.
Follow now: @autumn.peltier
5. Ou Hongyi or Howey Ou
Who are they? While not as active on social media, Ou is a Chinese climate activist going above and beyond to protest for what she believes in - a safer tomorrow.
Organising a school strike against climate action back in 2019, the 17-year-old urged her fellow students to protest in Guilin where she lives. Hundreds held homemade banners outside the City Hall encouraging the authorities to limit China's greenhouse gas emissions and overall carbon footprint. She also took part in a silent protest outside the Shanghai Exhibition Centre in September 2020, and a hunger strike in Switzerland in 2021.
Despite being detained as a result of her 2020 protest, she's continued to campaign, launching her "Plant for Survival" campaign and encouraging others to plant trees to plant around the city. She was nominated to attend the 2019 UN Climate Action Summit in New York by Youth Uprising, she said to The Japan Times: "The climate emergency is the biggest threat to the survival of mankind. I feel anxious every day about the climate and the extinction of animal species. I feel like we're all on a sinking ship but everyone is still eating, drinking, and being merry."
Follow now: @howey_ou
6. Ziuhtexcati Martinez or X
Who are they? Martinez, otherwise known as X, was born in Colorado but lived in Mexico for much of his youth. He's been campaigning against climate change, environmental racism, fossil fuel extraction and industrial agriculture since the age of nine years old and was the Director of climate organisation Earth Guardians until 2019.
Using his hip-hop music as a means of spreading awareness, he first started protesting against the use of harmful pesticides in Boulder where he now lives. He's also published a book, We Rise – The Earth Guardians Guide to Building a Movement that Restores the Planet, which aims to educate others on how to act to protect our planet.
A clip of him speaking at a United Nations conference in 2015 went viral, which he delivered in three languages - English, Spanish and his native language, Nahuatl. He's also currently involved in two lawsuits filed against the United States government for failing to act on ever-worsening climate change damage.
Follow now: @xiuhtezcatl
7. Nyombi Morris
Who are they? A Ugandan environmental activist passionate about both climate justice and gender equality, Morris' story starts at home, too. Sadly, ever-worsening weather disasters in Uganda destroyed his family's farm in 2008 when he was just ten years old, leading him to urge world leaders to take action against the devastating floods and deforestation in the country.
Now 24 years old, he's founded the non-profit organisation Earth Volunteers and is a United Nations Office for the Coordination of Humanitarian Affairs (UNOCHA) Ambassador and CNN Environmentalist of Tomorrow, too.
Like other activists in this roundup, he too has taken matters into his own hands, planting trees in his community and encouraging others to do the same. He continues to use his platform to share his own story and urge others to take action before it's too late.
Follow now: @mnyomb1
8. Lesein Mutunkei
Who are they? A student from Kenya, Mutunkei started his activism after learning about the devastating impact pollution and deforestation are having on our planet. Similarly to X, he's combined his activism with a passion of his - football - after learning that his nation loses the equivalent of around 50 football pitches worth of forest every day.
His non-profit, Trees4Goals, has one simple premise: to encourage both amateur and pro footballers to plant a tree for every goal they score, an initiative which FIFA called "not only commendable but also necessary."
His dream is that one day, world-famous football teams will mark their success by the size of the forests they've planted, rather than trophies in awards cabinets.
Follow now: @trees4goals
---
Celebrity news, beauty, fashion advice, and fascinating features, delivered straight to your inbox!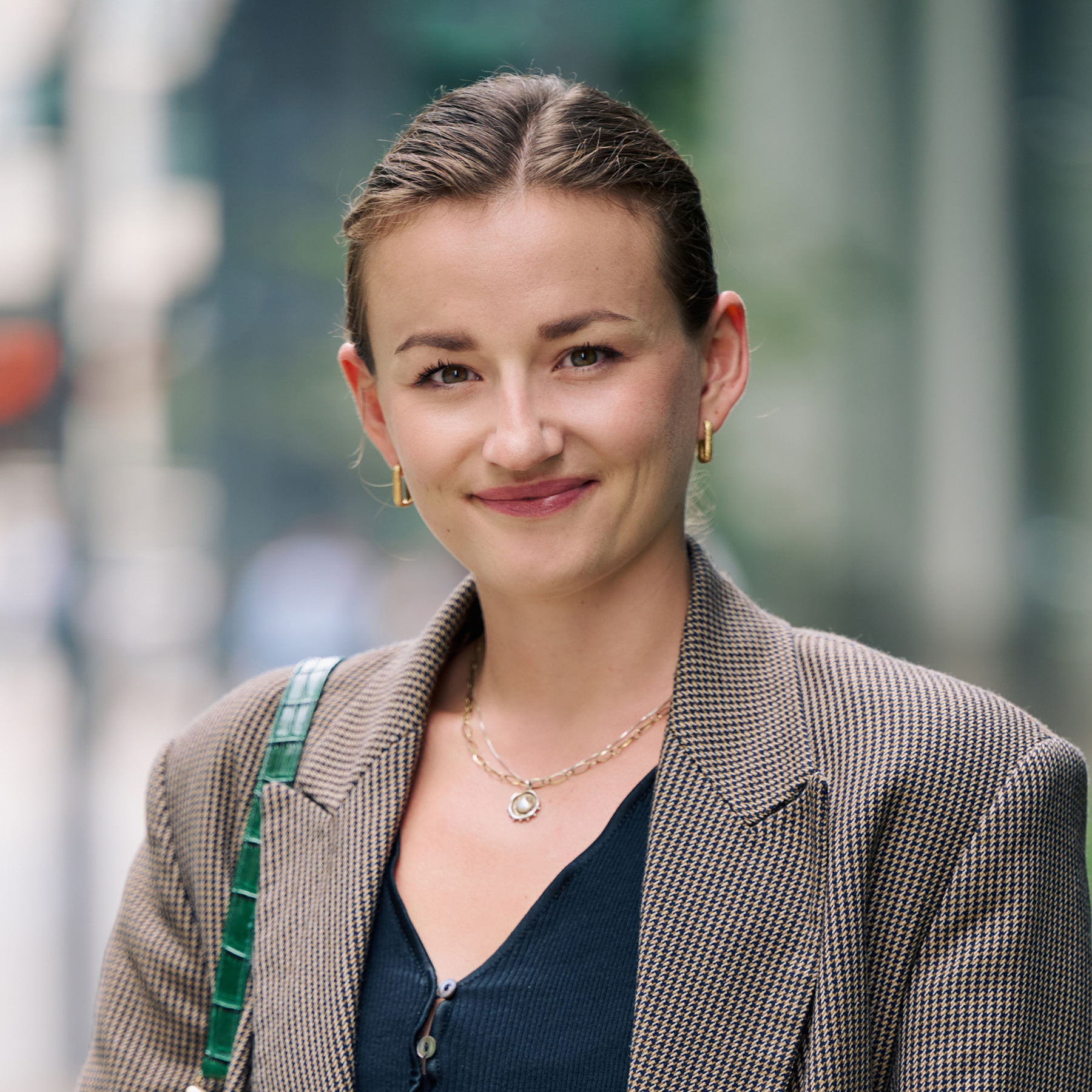 Health, Sustainability and Relationships Editor
Ally Head is Marie Claire UK's Health, Sustainability, and Relationships Editor, eight-time marathoner, and Boston Qualifying runner. Day-to-day, she works across site strategy, features, and e-commerce, reporting on the latest health updates, writing the must-read health and wellness content, and rounding up the genuinely sustainable and squat-proof gym leggings worth *adding to basket*. She regularly hosts panels and presents for things like the MC Sustainability Awards, has an Optimum Nutrition qualification, and saw nine million total impressions on the January 2023 Wellness Issue she oversaw, with health page views up 98% year on year, too. Follow Ally on Instagram for more or get in touch.