The biggest revelations from Britney Spears' memoir
Her book, The Woman In Me, has now been released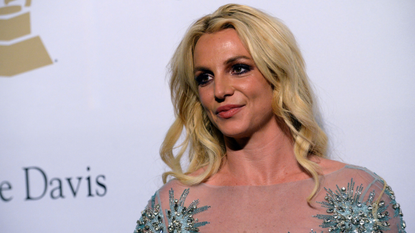 (Image credit: Getty Images)
Britney Spears' memoir, The Woman In Me, is hitting shelves today and the singer is opening up about her life in her own words for the first time. The highly-anticipated book covers everything from her 13 year conservatorship to her relationship with Justin Timberlake in the early noughties, and she has dedicated the memoir to her sons, Sean, 18, and Jayden, 17, writing: "For my boys, who are the loves of my life."
As well as detailing her life in the spotlight, Britney also shares what it was like in the the early days of her career as part of the Mickey Mouse Club, how her sexuality was commodified as a teenager and her relationship with her parents now.
The Woman In Me is available to order now.
Britney's conservatorship left her feeling like a 'child robot'
Britney was released from her conservatorship in 2022, after thirteen years of being under the control of her father Jamie Spears.
In her memoir, she details the experience, writing: "I became a robot. But not just a robot — a sort of child-robot. I had been so infantilised that I was losing pieces of what made me feel like myself."
Discussing the difficulties she faced for over a decade, she also detailed how her father treated her, adding: "If I thought getting criticized about my body in the press was bad, it hurt even more from my own father. He repeatedly told me I looked fat and that I was going to have to do something about it."
Going on to explain what she was going through back in 2007 when she decided to shave her head, Britney said: "With my head shaved, everyone was scared of me, even my mom. Flailing those weeks without my children, I lost it, over and over again. I didn't even really know how to take care of myself. I am willing to admit that in the throes of severe postpartum depression, abandonment by my husband, the torture of being separated from my two babies, the death of my adored aunt Sandra, and the constant drumbeat of pressure from paparazzi, I'd begin to think in some ways like a child.
"The conservatorship stripped me of my womanhood, made me into a child. I became more of an entity than a person onstage. I had always felt music in my bones and my blood; they stole that from me."
How Britney's sexuality was commodified when she was a teenager
In her memoir, Britney details how she struggled to stay 'carefree' as she was constantly questioned about her body and sexuality when she was a teenager. She writes that 'everyone kept making strange comments about my breasts, wanting to know whether or not I'd had plastic surgery', and that she couldn't understand why her dancing was deemed controversial, writing: "I was never quite sure what all these critics thought I was supposed to be doing - a Bob Dylan impression? I was a teenage girl from the South. I signed my name with a heart. I liked looking cute. Why did everyone treat me, even when I was a teenager, like I was dangerous?"
Britney also notes that 'more older men' started appearing in the audiences of her concerts, and that she felt they were 'leering at me like I was some kind of Lolita fantasy'.
She also writes that the conversation about her virginity was entirely manufactured, saying: "Given that I had so many teenage fans, my managers and my press people had long tried to portray me as an eternal virgin - never mind that Justin and I had been living together, and I'd been having sex since I was 14.
"Was I mad at being 'outed' by [Justin] as sexually active? No. To be honest with you, I liked that Justin said that. Why did my managers work so hard to claim I was some kind of young-girl virgin even into my 20s. Whose business was it if I'd had sex or not?"
Her relationship with Justin Timberlake and their unexpected pregnancy
Britney and Justin were the pop star 'it' couple of the 90s and early 00s, but behind closed doors the Toxic singer explains that it wasn't the picture perfect pairing it was made out to be.
When their relationship ended in 2002, Britney writes that she was painted as 'a harlot who'd broken the heart of America's golden boy' and that she felt used, explaining: "He started being very standoffish with me. I think that was because he'd decided to use me as ammunition for his record, and so it made it awkward for him to be around me staring at him with all that affection and devotion.
"I felt like I had been exploited, set up in front of the whole world. There were a couple of times during our relationship when I knew Justin had cheated on me. Especially because I was so infatuated and so in love, I let it go, even though the tabloids seemed determined to rub my face in it."
Britney adds that she kissed choreographer Wade Robson while she was dating Justin, but claims that it was a reaction to his own infidelity.
She also adds that the pair found out they were expecting one year into their relationship, but that they decided to end the pregnancy.
Britney writes: "It was a surprise, but for me, it wasn't a tragedy. I loved Justin so much. I always expected us to have a family together one day. This would just be much earlier than I'd anticipated. But Justin definitely wasn't happy about the pregnancy. He said we weren't ready to have a baby in our lives, that we were way too young.
"I'm sure people will hate me for this, but I agreed not to have the baby. Abortion was something I never could have imagined choosing for myself, but given the circumstances, that is what we did. I don't know if that was the right decision. If it had been left up to me alone, I never would have done it. And yet Justin was so sure that he didn't want to be a father.
"To this day, it's one of the most agonizing things I have ever experienced in my life. I kept crying and sobbing until it was all over. It took hours, and I don't remember how it ended, but I do, twenty years later, remember the pain of it, and the fear."
She was conflicted over the 'Free Britney' movement
Britney's conservatorship began in 2009, and in her memoir she writes that she had attempted to end it in 2014 but was unsuccessful.
"What followed was a cloak-and-dagger effort to get my own lawyer," she pens. "I even mentioned the conservatorship on a talk show in 2016, but somehow, that part of the interview didn't make it to the air. Huh. How interesting."
She learned of the #FreeBritney movement during a hospital stay, where she says she was 'locked up against my will for months', after a nurse showed her the support from her fans and she describes it as 'the most amazing thing I'd ever seen in my life.'
"I don't think people knew how much the #FreeBritney movement meant to me, especially in the beginning," she says.
But the movement - which saw fans forensically searching for clues in Britney's social media posts and protesting and petitioning on her behalf - also came with its challenges, she writes, explaining that it sparked documentaries that were difficult to watch.
She says: "Seeing the documentaries about me was rough. I understand that everyone's heart was in the right place, but I was hurt that some old friend spoke to filmmakers without consulting me first… There was so much guessing about what I must have thought or felt. It felt like every day there was another documentary about me on yet another streaming service."
Britney's fallout with her sister, Jamie Lynn
Britney's fractured relationship with her younger sister has been documented over the years. Last year, Britney took to Instagram to call out Jamie Lynn, labelling her 'scum' after the 32 year old released her own memoir Things I Should Have Said in 2022.
In Britney's book, she writes about feeling isolated when Jamie Lynn told her to 'stop fighting [the conservatorship]' after being held in a mental health facility against her will in 2018.
According to the memoir, Britney text Jamie Lynn asking for help, but she replied: "Stop fighting it… There's nothing you can do about it, so stop fighting it."
Britney writes: "This will sound crazy, but I'll say it again because it's the truth: I thought they were going to try to kill me. I didn't understand how Jamie Lynn and our father had developed such a good relationship. She knew I was reaching out to her for help and that she was dogging me. I felt like she should have taken my side.
"As I was fighting the conservatorship and receiving a lot of press attention, she was writing a book capitalising on it. She rushed out salacious stories about me, many of them hurtful and outrageous."
She continued: "She will always be my sister, and I love her and her beautiful family. I'm working to feel more compassion than anger toward her, and everyone who I feel has wronged me... It's not that easy."
The Woman In Me is available to order now.
Celebrity news, beauty, fashion advice, and fascinating features, delivered straight to your inbox!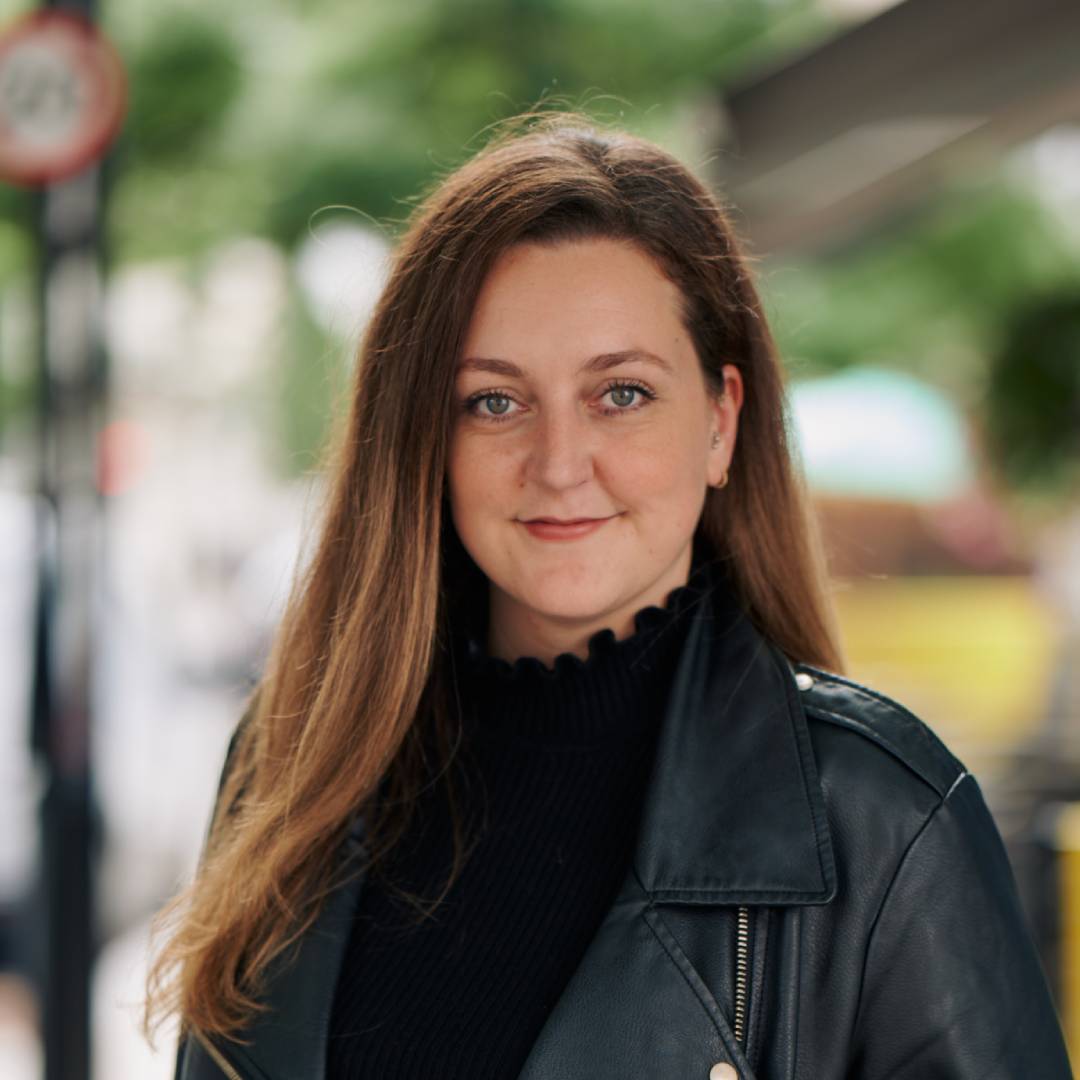 Jadie Troy-Pryde is News Editor, covering celebrity and entertainment, royal, lifestyle and viral news. Before joining the team in 2018 as the Lifestyle and Social Media Editor, she worked at a number of women's fashion and lifestyle titles including Grazia, Women's Health and Stylist, and now heads the Marie Claire UK news desk.