These are the viral TikTok beauty products that are *actually* worth it - and in the Prime Day sale
TikTok beauty products that are in the Amazon Prime Day sale today, and all over your For You page tomorrow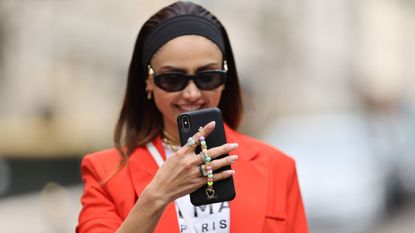 (Image credit: Getty Images)
I can't decide what is more addictive, scrolling through my TikTok For You page or the latest Amazon Prime Day beauty deals. As a Gen Z beauty writer, TikTok's beauty trends are almost all I speak about.
It all started with TikTok's red nail theory, and then there was the cold girl make-up look, and I couldn't stop following the lash gate drama. TikTok can be an incredible source of inspiration for your next make-up look or a downright dangerous hack. As with everything, there is always a downside. Whether that is the problematic TikTok bold glamour filter or the misogynic birthday makeup trend. So our Beauty Editor ensures we test every TikTok trend and grill all the experts we know to determine whether a new TikTok product is worth our time and money.
So when it comes to a viral TikTok beauty product, it's safe to say we know what is really worth it. With Amazon Prime Day in its last hours, our Beauty Editor reminded us of the four mistakes to never make on Prime Day, and it made me think of all the TikTok beauty products I see every day and how hard it is to decipher what is actually worth it.
I did all the dirty work and scrolled until my thumbs hurt to find the TikTok beauty products I know are worth it in the Prime Day sale. Because a discount just makes everything better.
Because as much as we hate to admit it, our TikTok For You Page knows us better than ourselves, and if you've been thinking about adding any of the best Prime Day beauty deals to your basket today, they will probably be all over your FYP tomorrow, back when they are full price. I'm trying to avoid the FOMO and deciding within the next six hours which TikTok beauty products I need before the Prime Day discounts end. Keep scrolling for the TikTok beauty products that are actually worth it in the Prime Day sale today (spoiler alert: many of these are the only ones our Beauty Editor would shop this Prime Day).
All the TikTok beauty products from your FYP that are in the Prime Day sale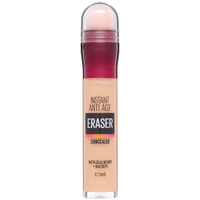 Maybelline Instant Anti Age Eraser Eye Concealer, was £9.99, now £5.68 | Amazon
If you see ten get ready with me videos a day, at least half of them will have this iconic concealer in it. Even if they don't show it, I'm convinced they use it. It's iconic for a reason, even after trying too many concealers to count, nothing compares to this. While it's under £6, I'm probably adding more than one to basket today.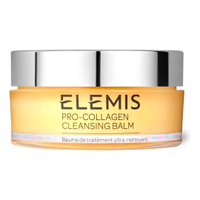 Elemis Pro-Collagen Cleansing Balm, was £48, now £33.99 | Amazon
Okay, one thing I dislike about TikTok shop are the brands that try to copy this cleansing balm, and fail. This balm is the only one, period. It's the classic cleansing balm that Beauty Editor's everywhere love. Don't get me wrong, at £48 I understand why you would want a copy of it, but nothing compares to this. Today's Prime Day deal means it's £34 until Midnight, so if you've been waiting to try it, now is your chance.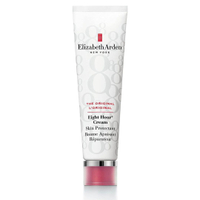 Elizabeth Arden Eight Hour Cream, was £28, now £13.36 | Amazon
Okay, this may have gone viral for all the wrong reasons thanks to that Prince Harry sound. But it's one that we were happy to see go viral. Why? Our Beauty Editor swears by it and it's been loved by everyone who uses it for years.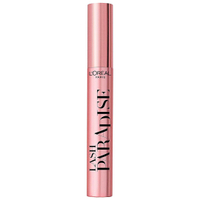 L'Oréal Paris Lash Paradise Mascara, was £10.21, now £7.38 | Amazon
When lash gate happened, this was the mascara that everyone turned to instead. Our Beauty Ed loves it and for under £10, it's one of the TikTok viral products we don't mind giving a try and if it doesn't work as well as it does on TikTok, we don't mind.
The INKEY List 10% Niacinamide Serum, was £9.99 now £6.63 | Amazon
Yes, everyone on TikTok thinks they are a professional dermatologist but The INKEY List hype is one we can get behind. When I see creators using this serum, I breathe a sigh of relief as I know that Niacinamide works for pretty much everyone and won't cause any harm.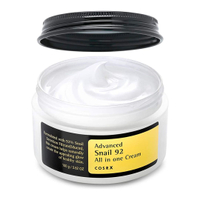 COSRX Advanced Snail 92 All in one Cream, was £27 now £12.62 | Amazon
COSRX is one of those brands that I was introduced to through social media and I'm glad I did. While it is the essence I've tried (and went viral), the cream has over 50% off today so it's getting added straight to basket and giving it a go.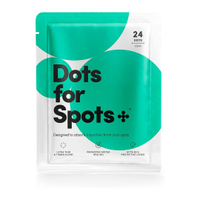 Dots For Spots, was £6.99 now £4.99 | Amazon
One thing I thank TikTok for every day, is making pimple patches cool. Whether its stars or Hello Kitty patches, all the creators are wearing them. But these here are the best ones I've tried.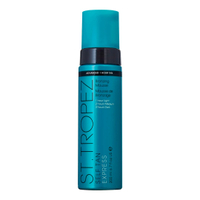 St.Tropez Self Tan Express Mousse, was £33 now £17.09 | Amazon
You can't scroll through TikTok without seeing a tanning video, and this right here is hands down the best tan. All those I have five minutes to get leave the house? This is the express tan you need if you've left getting ready for a big event to the last minute. As a pale girl, I swear by St.Tropez for a natural looking tan. There is nearly 50% off this Prime Day, so if they are all sold out, it's probably just me stocking up.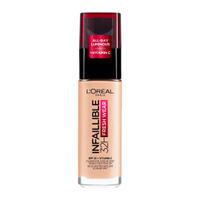 L'Oréal Paris Infallible 32H Fresh Wear Foundation, was £12.99 now £8.22 | Amazon
It's full-coverage, lightweight and waterproof so it's no wonder it's all over our For You page, pretty much all the time. It's under £10 in the Prime Day sale so if the TikTok videos have been tempting you, now is the time to try it.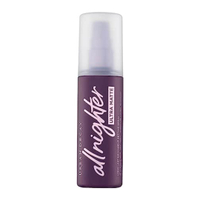 Urban Decay All Nighter Makeup Setting Spray, was £27 now £20.80 | Amazon
If you see a get ready with me video that ends in a setting spray, it is probably this one. A cult favourite in the beauty world for years, the long lasting spray promises up to 16 hour wear and to be honest, it's saved met his summer.
Celebrity news, beauty, fashion advice, and fascinating features, delivered straight to your inbox!
Dionne Brighton is a writer at Marie Claire UK, specialising in all things shopping, beauty and fashion. Born and raised in North London, she studied Literature at the University of East Anglia before taking the leap into journalism. These days, you can find her testing out the latest TikTok beauty trends or finding out what the next full Moon means.