Selena Gomez's odd skincare hack has TikTok confused—and I can totally see why
The expert advice is to give this one a miss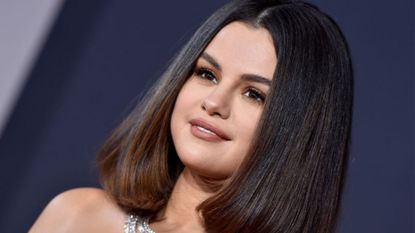 (Image credit: Getty Images)
Selena Gomez's skincare routine shocked TikTok to its core earlier this month. Why? Well, whether you're into a ten-step skincare routine or like to keep it more simple, typically we use the best cleansers to cleanse, the best serums to treat and the best moisturisers to, well, moisturise. But not if you are Selena Gomez.
Gomez's own beauty brand, Rare Beauty, has cemented her as somewhat of a beauty icon—especially considering how quickly the Rare Beauty Soft Pinch Blush became a cult product. So when Gomes shared her skincare routine on TikTok, the excitement among beauty fans was real. And I was part of that excitement—I love a celebrity skincare routine.
But upon watching it, I quickly realised this might not be one to try yourself. As a beauty writer, I'm a strong believer in the need for a cleanser. In fact, it's the basis of any good skincare routine. So when I realised that Gomez actually removes her make-up with a serum, I was confused.
And it's not just any serum either. Nope, Gomez swapped your standard micellar water for Le Mer The Concentrate—a leave-on serum. And the best bit? You can expect a bottle of The Concentrate to set you back over £150. Yep, that's £150 on a luxury serum that just gets wiped straight off her face. Although, in her defence, the video in question (with 9.8 million views and counting) does come with a warning: "PSA I got most of these products for free."
But while the price of the serum is a conversation starter, the thing that's really got TikTokers riled (myself included) is the skincare routine itself—and its distinctive lack of a cleanser.
@selenagomez

PSA I got most of these products free. I ain't just rolling like that everywhere. Use any serum to take off make up before washing. It breaks it up nicely. Also use a sponge to wipe eyes to treat eyes delicately when removing make up. K I'm done pretending I know what I'm taking about.

♬ Never Be Me - Miley Cyrus
Her skincare tips? "Use any serum to take off make-up before washing. It breaks it up nicely. Also, use a sponge to wipe eyes to treat eyes delicately when removing make-up." And ends with the disclaimer, "OK I'm done pretending I know what I'm talking about."
Intrigued by Gomez's skincare advice, I decided to try it out for myself. And while I'm all for beauty being expressive and open to interpretation, I've got to be honest, I really wish I hadn't put it to the test.
I hated it. It made my skin feel sticky and clogged. Much like Gomez, I decided to use whichever products I already had on the shelf, and although it wasn't La Mer, I did reach for one of my more luxurious serums—Estée Lauder Advanced Night Repair, which I usually enjoy using as one of the final stages of my night-time skincare routine.
However, when following Gomez's steps and using it to remove my make-up, it didn't stand up. Instead of my make-up 'breaking up' as Gomez said it would, it sort of congealed made my skin feel the most clogged it had in a while. I reached for my favourite cleansing balm immediately.
And my suspicions were certainly correct. Chartered chemist and founder of SOS Serum Skincare, Bruce Green explains why the serum as cleanser option isn't great: "Some serum formulas can be too oily, exacerbating blemishes and contributing to a build-up of clogged pores. Depending on the serum used, there may also be a high concentration of alcohol which can irritate the skin, worsening an existing skin condition."
So while I love a celebrity skincare routine, it seems this one is not for the masses. My advice? Stick to your cleanser. "Serums are not designed purposefully to remove make-up or dirt on the skin. Cleansers however are made to remove skin impurities, microbes, pollution, dirt and everything else so that the skin is left with a clean base to apply the rest of your skincare routine. Serums can be applied onto fresh skin, after your usual cleanser," says Green.
On the plus side, there was one trick in Gomez's routine I quite liked. She uses a sponge to delicately wipe away make-up from the under-eye area and I found it to be an absolute win. I used my One Size Toast Beauty sponge to remove my under-eye make-up and it felt glorious.
My final verdict on the whole ordeal? Always follow skincare advice from actual skin experts.
Celebrity news, beauty, fashion advice, and fascinating features, delivered straight to your inbox!
Dionne Brighton is a writer at Marie Claire UK, specialising in all things shopping, beauty and fashion. Born and raised in North London, she studied Literature at the University of East Anglia before taking the leap into journalism. These days, you can find her testing out the latest TikTok beauty trends or finding out what the next full Moon means.