The best aftersun to soothe your skin this summer
After a day outdoors it's essential that you apply post-sun skincare, regardless of whether you burned or not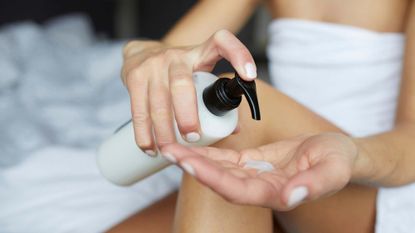 (Image credit: Rex)
After a day outdoors it's essential that you apply post-sun skincare, regardless of whether you burned or not
We hope by now that we've drilled in the importance of wearing the best SPF moisturisers all year round and slathering on the best sun cream before heading outdoors. But equally as important is rehydrating the skin afterwards – enter the best aftersun.
There are various lotions, mousses, creams and gels out there to cool the heat of sun-soaking, prevent peeling and rehydrate your skin, getting it back to tip-top condition in no time.
Packed with hydrating ingredients like aloe vera, vitamin E, shea butter, almond oil and Omegas 3 and 6 to boost moisture levels, some also contain subtle tan enhancers to prolong your summer glow.
Keep in mind that speed is the key to cooling the skin – don't wait until you start to feel itchy or overheated – so apply your best aftersun as soon as you're back indoors or safely in the shade.
What does the best aftersun do?
Aftersun isn't reserved only when you're burnt; it can and should be applied every time you've been soaking up the sun. But, of course, it's especially important in sunnier climes.
'Heat, salty sea water, chlorine, winds and sand will all dry out your skin,' says consult dermatologist Dr Sharon Wong. So, what's the best way of caring for skin that's been out in the sun?
'Ensure all sunscreen, chlorine, sand and salt is washed off your body and face, before applying generous quantities of a good quality, hydrating moisturiser, to help restore the lipid barrier of the skin,' she adds.
'If your skin has been sunburnt, the red, sore areas can be treated with over-the-counter strength steroids, such as hydrocortisone, to reduce the inflammation quickly, and cool compresses and soothing agents, such as cold aloe vera gel, are also very calming for inflamed and sensitive skin.'
Dr Wong also advises that you use a thicker moisturiser when the skin is shedding, but that you should 'keep it simple with fragrance-free products, as sunburn tends to make the skin more sensitive'.
Best aftersun lotion
Bioderma Photoderm Après-Soleil, Lookfantastic
Once you've been out in the sun, you need to slather on your aftersun lotion to restore your skin's functions. Rightly hailed as one of the best European skincare brands on the market, Bioderma's Photoderm After Sun is one of the best aftersun lotion buys. Its milky texture helps to soothe and reduce any inflamed, sore patches, but more importantly it helps to heal the skin and prepare its next trip out in the sun.
Best aftersun to keep tan
The Organic Pharmacy Tan Enhancing After Sun, theorganicpharmacy.com
While sprays are a favourite for convenience when it comes to aftersun, some people prefer to indulge in a thick and creamy formula. Although it's named 'Tan Enhancing', The Organic Pharmacy's aftersun doesn't actually contain any fake tan. What it does do is help prolong a sun-kissed glow by repairing and replenishing the skin, with pure organic extracts of aloe, rosehip, carrot, calendula, green, white and red tea and nettles.
Best aftersun to prevent peeling
Garnier Ambre Solaire After Sun Lotion, Boots
Ambre Solaire is one of the best trusted, go-to brands when it comes to sun protection and aftercare. Enriched with cactus extract and aloe vera, it's a super hydrating formula that replenishes your skin with the right amount of moisture, preventing that nasty peeling skin we all love to hate.
Be sure to always take care of your skin after being in the sun – even when you can't see any visible damage. And remember, post-sunshine skincare is essential any time your skin has been exposed to the sun's rays, not only when it's hot!
Keep reading for the best aftersun reads on the market now.
Nivea Sun After Sun Moisture Spray, £4.50, Amazon
Aftersun sprays are one of the most popular post-sun skincare formulas, because they're seriously easy to apply and soak in quickly. Nivea is another one of those brand names that's synonymous with sun protection and aftersun skincare. With that classic 'Nivea' smell you instantly recognise, their After Sun Lotion is enriched with avocado and aloe vera to help soothe and calm the skin, and improves skin's elasticity to prolong your tan. It's a household favourite, and with good reason.
Hawaiian Tropic After Sun Body Butter, £6, Boots
Few would argue against the fact that Hawaiian Tropic is the smell of summer. Their super thick body butter is perfect for those who prefer a weightier moisturiser.
La Roche-Posay Posthelios Melt in Gel, £13, Lookfantastic
If, on the other hand, you like a lightweight gel that soaks in quickly, turn to trusted skincare brand La Roche-Posay and their Posthelios gel for something that absorbs easily with no 'greasy' feeling afterwards.
Australian Gold Soothing Aloe After Sun Gel, £13, Fabled
There's a reason why you'll find aloe vera in 99% of aftersuns on the market – it's proven to be one of the best natural ingredients for soothing burns, including those caused by the sun's powerful rays. This gel is packed with the stuff.
Lancaster Tan Maximiser Soothing Moisturizer Repairing Aftersun, £23.95, Fabled
This little bottle of repairing moisturiser can help prolong your tan for as long as a month after your holiday. Worth every penny.
Celebrity news, beauty, fashion advice, and fascinating features, delivered straight to your inbox!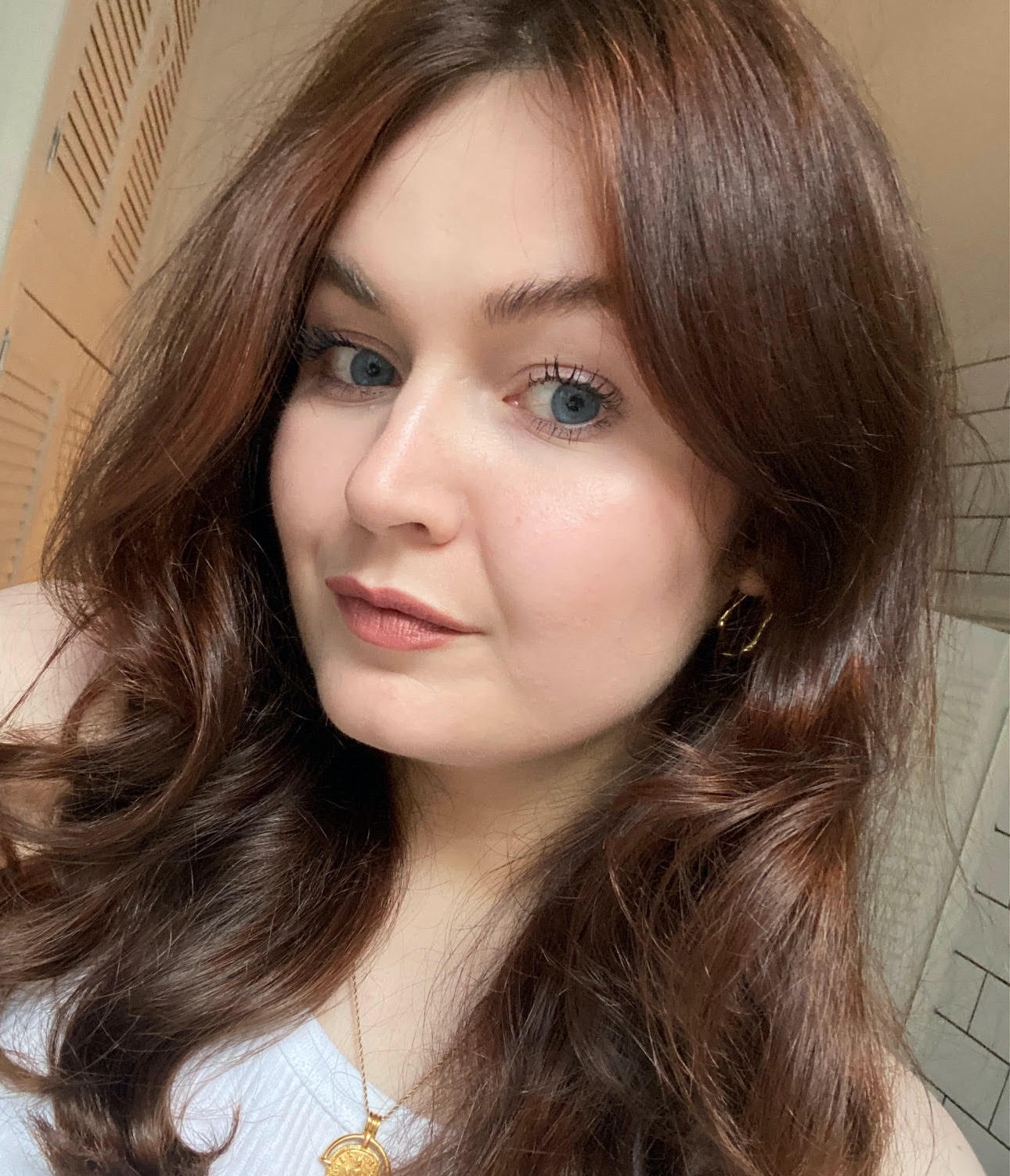 Lucy is a freelance beauty editor and contributor at Marie Claire, and has written for titles including Glamour, Refinery29, Popsugar, woman&home and more. She was previously Marie Claire's junior beauty editor. During her career, she's covered everything from backstage beauty at fashion week to interviews with famous faces like Drag Race royalty and Little Mix. As for her beauty ethos, she's a big advocate for not having to spend a fortune on beauty products to get good results, and when she's not got beauty on the brain you'll find her reading or hanging out with dogs.