This Nars foundation is widely considered one of the best ever created—here's our beauty-editor verdicts
This one's got a lot to give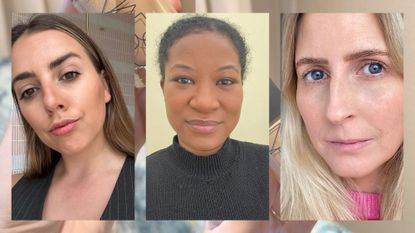 (Image credit: Shannon Lawlor/Jeanette Nkwate/Charley Williams-Howitt)
If you're on the hunt for the best foundation, there's high chance you've already stumbled across Nars Sheer Glow foundation in your search. Whether you're looking for the ideal formula for mature skin, oily skin or dry skin, I'm sure you've had someone recommend Nars's cult classic somewhere along the way.
You see, I'm a beauty editor who dislikes foundation, but even I can accept there's something to be said for Nars Sheer Glow foundation's overwhelming popularity. I've been in this industry for the best part of a decade, and Sheer Glow has remained the most raved about foundation throughout my entire career.
And as someone who doesn't really wear much foundation (I'm more of a tinted moisturiser kind of gal), it got me thinking—what could possibly make a foundation so special that it continues to compete with all of the new formulas that come out every year?
Rachel Hardie, Nars UK Lead Artist says, "Sheer Glow is an incredible consistency, it is super versatile and can be matte or glowy (depending on how you pair it) and can create medium coverage or full. I love using this foundation for an evening as the lasting power stays all day. The turmeric [in the formula] helps to illuminate the skin and, because its oil-free, you can use on any skin type!"
Buy Nars Sheer Glow Foundation
To really see what all of the fuss is about, I figured I had to give it a go. And not just for the odd day that I'm used to wearing it (I have, of course, tried it before—just never for a long time), but for a good week or two. And because I know I am just one woman with one skin type and shade, I also enlisted the help of two fellow beauty journalists to test it out with me.
If you've been wondering whether Nars Sheer Glow foundation is the foundation for you, here's our verdicts...
Before
After
Charley's verdict
"I never used to be a foundation fanatic, (a smear of fake tan the night before used to suffice), until I reached my 40s, when suddenly pigmentation surfaced, freckles and pores became more noticeable and my overall complexion just didn't look as even. Today, my search for the ideal base is up there with finding the allusive perfect pair of jeans.
"I do not like heavy foundations—I like it to look like my skin is just fine as it is, thank you very much. So finding a sheer, luminous base that gives the right amount of coverage is tricky. However, Nars Sheer Glow foundation almost ticks all the boxes.
"I like to wear a warm, honey-ish shade and choosing the right match online was pretty simple. The formulation is quite runny, and without an accompanying pump, sometimes too much tips out, so go easy!
"On first use I applied it with a damp sponge, but I felt that the sponge sucked up too much product before it got to work on my skin. So, on the next application, I used a flat-edged blending brush and it glided on like a dream, almost disappearing into my skin but leaving a veil of coverage that's light and glowy, while still hiding that niggling unevenness.
"A little goes a long way—it travels really well over the skin and blends beautifully. I didn't need to do a second layer and I only needed to touch up a few areas (under eyes and redness around my nose) with a coat of concealer. It's comfortable to wear, however I did notice some fading in certain oilier areas (chin and nose) as the day went on that required little touch-ups. Overall, I adore this foundation's glowy, light coverage and would wear it daily."
Before
After
Jeanette's Verdict
"I was impressed with the shade offering of the Nars Sheer Glow foundation because the brand seems to cater for a range of undertones. This is because, although I have brown skin, I also have yellowish undertones (thanks to my Filipino mother's complexion), which has made finding the right foundation difficult as foundations typically look too warm when applied on my skin. To find my shade, I used the Nars matchmaker try-on tool on their website and made sure I was in natural daylight. I was suggested Macao, for medium to deep skin with olive undertones.
"When I unscrewed the lid, I was a little disappointed that it was just a simple bottle as I was hoping for a pump. I applied the foundation to the back of my hand, I was really impressed with the finish and colour match. Using my fingers, I applied it to my face, and it was easy to apply and felt super lightweight, like I wasn't wearing make-up. The finish felt very natural and breathable, I looked like me but just better, like I had been airbrushed slightly.
"To really test out the wear time, I wore it out to a cinema date with my partner. Normally, my other foundations transfer onto my partner's nose when we kiss. This time, I noticed that there was little to no transfer. I also cried during the film (what can I say, I was hormonal), and wiped my eyes a lot and was expecting the worst afterwards. But to my surprise, I still looked smooth."
Shannon Lawlor, Acting Senior Beauty Editor at Marie Claire UK
Before
After
Shannon's Verdict
"Let me start by saying that I am not a foundation kind of girl. I hate the greasy, cakey feeling it leaves on the face (my skin is oily by nature), and I despise the way it gets everywhere—phone screens, clothes, hair, hands etc. But I know that Nars Sheer Glow foundation is considered to be one of the best foundation formulas of all time, so I wanted to give it a real try.
"If there's one thing Nars really deserves some recognition for, it's the brand's impressive shade offering. Not only was Nars one of the first brands to offer an extensive shade offering with an array of undertones, it's also remained one of the best at it. In fact, I'm yet to meet anyone who can't find a good match in a Nars foundation.
"As for the formula, it is exactly as described. It's medium-to-full coverage with a candlelit glow to it that just makes skin look healthy. Unlike so many other glowing formulas out there, Sheer Glow isn't shimmery or greasy. The fuller coverage means it sort of mattifies the skin without leaving things looking flat.
"But don't be fooled by anything any one tells you, Sheer Glow is a full-blown foundation. With skin tints and tinted moisturisers being launched in abundance, Sheer Glow definitely can't be confused for anything other than a great, relatively natural-looking foundation.
"Will I be wearing it every day? Absolutely not. But has it become my night-out reach-for? You better believe it. My biggest gripe? The lid gets filthy."
Celebrity news, beauty, fashion advice, and fascinating features, delivered straight to your inbox!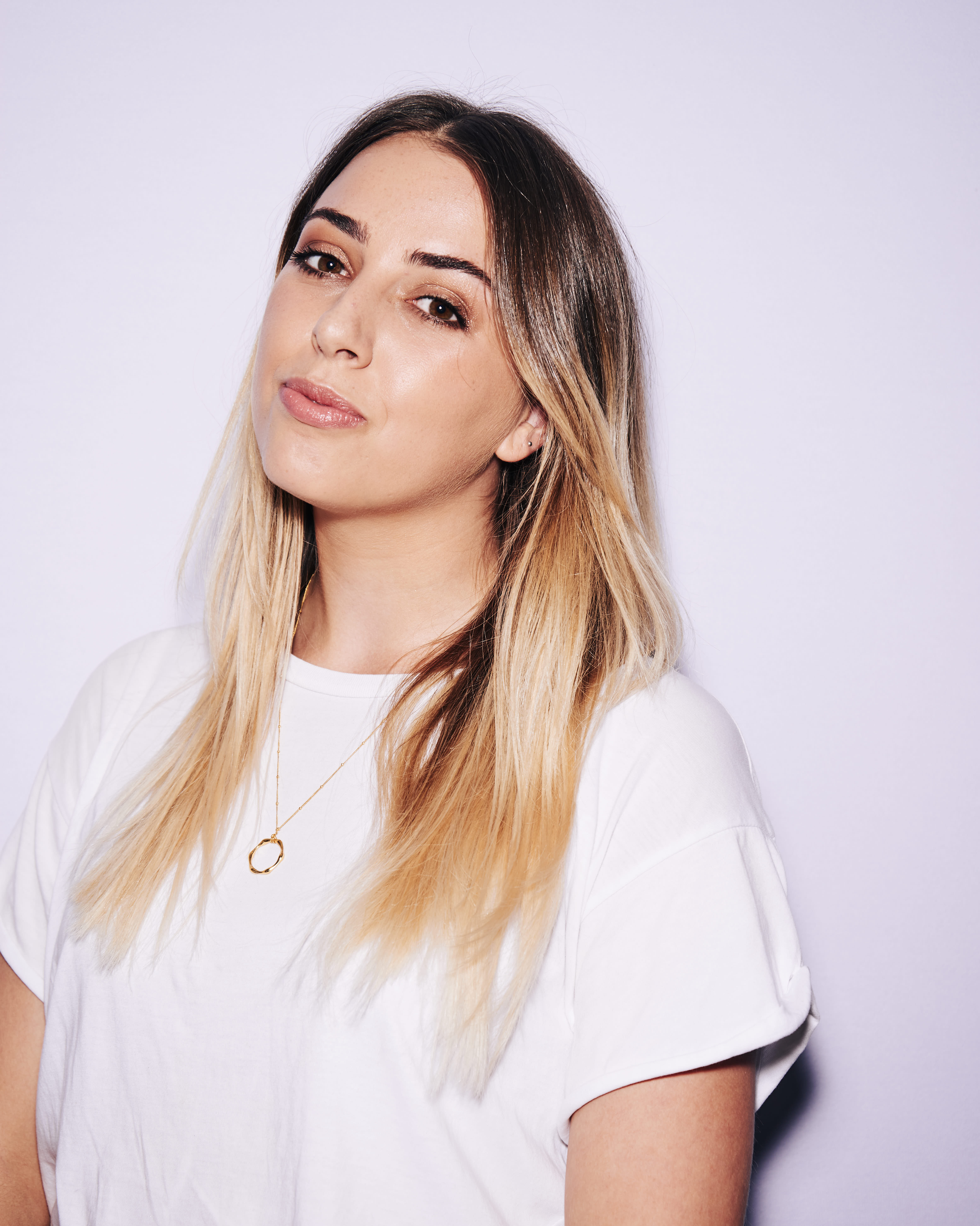 Shannon Lawlor is the Executive Beauty Editor at Marie Claire. With nearly a decade of experience working for some of the beauty industry's most esteemed titles, including Who What Wear, Glamour UK, Stylist and Refinery29, Shannon's aim is to make the conversation around beauty as open, relatable and honest as possible. As a self-confessed lazy girl, Shannon has an affinity for hard-working perfumes, fool-proof make-up products and does-it-all skincare.